I just met Yuliya Falkova, the young and enterprising director of the Berto showroom in Chelyabinsk, Russia.
I had the opportunity to spend some time with her; unintentionally it turned into a brief interview that I would like to share with you.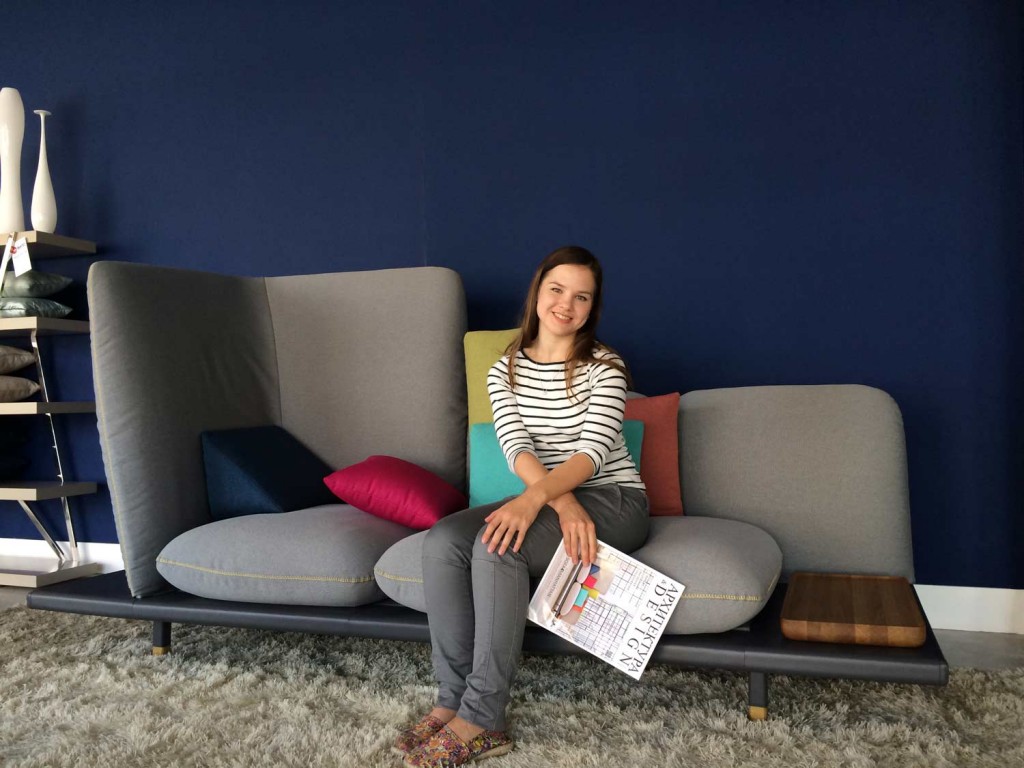 Berto Salotti: Yuliya, you know the Berto Company for some time now, you know its quality and its products. Is there a Berto sofa, among all those in the catalog, in which you feel more connected?
Yuliya Falkova: No, I do not have a favorite model because I love them all! When I discovered the company, I was so in love with the sofas, the beds, the fabrics and the cushions that I would have bought them all. However, not everything would fit in my home so; I decided to open a showroom in Chelyabinsk. My choice at this point, fell immediately on the Kingdom armchair, Cassandra bed and the DUE sofa bed with not one but two bunk beds. Upon arrival, they seemed too few, so I chose every piece in the new collection. If you want to know which sofa I sit on more often, then I would have to say, Time Break.
BS: Now you are part of our team. How do you see Berto, in Russia, in the next 5 years?
YF: One thing I like about the company is that there are always surprises. When I first met you, I never could have imagined the #sofa4manhattan, the experience in New York with the involvement of people, within the industry, customers and fans. There is always something new that surrounds Berto, for this reason it is very difficult to predict what will happen even in two years.
BS: Is there anything from Berto that you would like to bring to Russia?
YF: If I could bring anything from Berto to Russia, it would have to be what is, Made in Italy. The Berto laboratory is such a thing, everything is made in Meda, Italy. I would bring all of the collaborators because they too live with the Made in Italy philosophy. Everything is here, in Brianza: the ideas, the products, the upholstery, the expertise, the creativity and the organization. If Berto's world is created here then why wouldn't I take it all to Russia?
BS: You are young and we have a particular history with young entrepreneurs. Just 10 years ago, Filippo Berto, inaugurated the Bertostory writing his first post that began like this:
"I like to blog! I want my space daily (weather permitting) to talk about my day and my work, I don't know if it will be read, but for now that's okay! Let's begin."
We consider these few lines as Filippo's signature; it's what he leaves on all of his work. What signature would you like to leave?
YF: "Furniture with a soul." I would love that in Russia, Berto becomes synonymous with SOLE-PASSION-LOVE. For Russians these three words are pure magic. Why order furniture from Italy and not in Russia? Because every single sofa stitching detail tells a story of passion that only you are able to materialize and demonstrate an emphasize quality. I would like the customers, once inside the showroom in Chelyabinsk, to understand and feel what I myself feel. I only work with companies that I love.