By #BertoLive we are getting everything ready to meet Stefano Schiavo on 19th May for the presentation of his book "#Maker".
During that event we would like to talk about the themes related to Stefano's activity – we identify ourselves with them every day inside our company: digital craftsmanship (and not!), the abilities to develop a business model and innovation at every level.
But before getting deeper into an uncertain explanation about what Stefano studies and practices for his job, we have decided to know him better through an interview.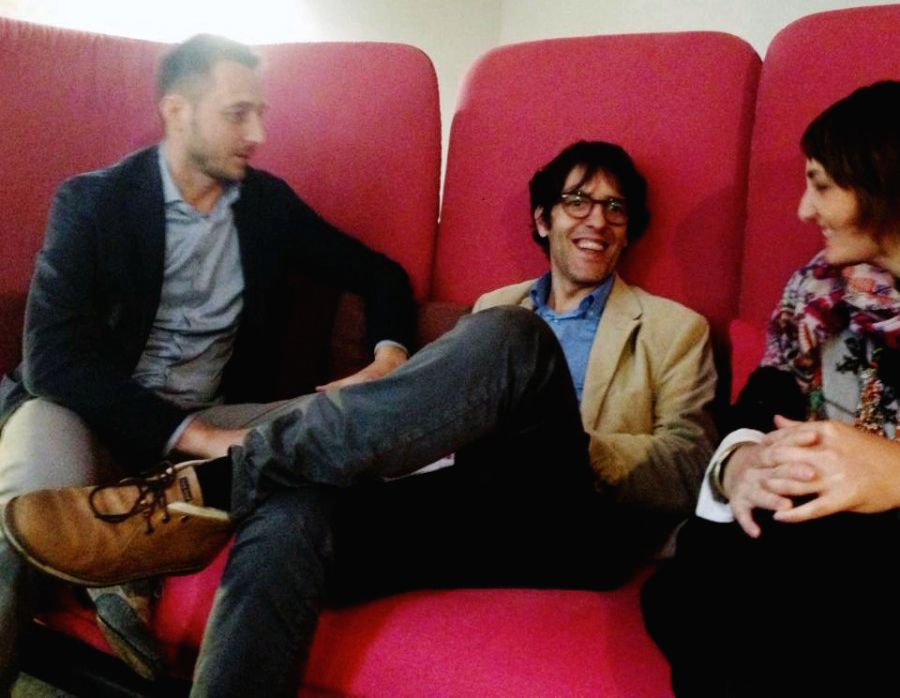 Why this book and how did you get to write it?
I have been working in the business world. During the last years I have had the chance to come across the makers' activity but I could not really understand the real potentiality of their job. I was curious to understand if the innovation power and the creative energy of the digital artisans could have a real value for the business world. And how all this could work. That is the reason why when Franco Angeli asked me to write a book about the makers' job ("Does it really exist? And what is it about?") I answered that I would have liked to present it from the companies' point of view. Even from a critical point of view. I wanted to investigate limits and possibilities that are still left unexpressed. I was a little biased at the beginning so I decided to build up a personal survey derived from a strong curiosity for this unknown universe.
Why should a boy of 5 years old develop a passion for the Maker's world and why should my grandmother understand the meaning of it?
Because of the attitude towards curiosity and discovery that are innate in the maker's vision about the world. A child should be able to learn how to explore, how to doubt about certainties and teachings and should be able to grab new opportunities. Otherwise the risk for him is to grow with the same conviction about the vision of the world the past generations left him. Invariable, conform and precarious.
Whereas your grandmother will find again the spirit of her generation in the work some young people do with passion and with more skills than the media would like us to think….
Which are the most representative experiences in your path?
I have worked as a manager in a great design company and I have had the chance as counselor to come along with many companies to the construction of a growth and development path by adopting the principles of Lean and Design Thinking. Above all I like to test new business models. I founded Sharazad and then Lino's & Co, an innovative space related to the dynamics of design, co-working and letterpress manufacture.
Is it really possible to activate the abilities of small companies through innovation?
Provided that you do not put technology at first place. Otherwise you risk of causing troubles. At first you have to know the real value you can create for your customers; you have to understand their basic motivations and build coherent and simple processes and only after that you can improve the business through the technological innovation. That is exactly what we do with Stefano Micelli at "Botteghe Digitali" with Banca Ifis or during our projects about Digital Lean with Andrea De Muri.
Thank you Stefano!
We wait for you on 19th May at 19.00 @BertoLive