We have returned from a spectacularly wonderful week!
We conducted a series of high-level events through which we ascertained that the truly valuable relationship that BertO has with its customers can take many forms.
It can take the form of a cultural evening.
It can take the form of conviviality.
It can take the form of a meeting dedicated to new design materials.
It can take… a thousand different forms, and it is always extraordinarily enriching.
We are truly grateful to our clients for the privilege they grant us by allowing us such an interesting and diverse approach.
We experienced this in recent days, as BertO participated in the Milano Design Film Festival 2021. We supported the event and created an exclusive exhibition project for all the "live" events with our Patti and Kim armchairs, and with a special edition of the Dee Dee sofa.
We worked hard because the thoroughly stimulating Milano Design Film Festival 2021, with its beautiful cinematographic works, its close encounters with the greatest art and Design experts, and its in-depth talks, has become a real entertainment event for all BertO customers.
We have always involved our customers in each phase, evening, project, debate, and moment of conviviality we organize: we do it all for our customers, and dedicate it all entirely to them.
And it has been wonderful!
Because with a BertO Dream Design project, there is much, much more than what we are used to seeing.
Not just extraordinary furnishings entirely made to measure according to the millenary Made in Meda tradition of excellence. No.
There is also one thing that cannot be seen, that cannot be touched with our hands, but is perhaps the most important thing of all: the intangible asset of relationship.
We perceive in a very clear and concrete way the great benefit of building something… that is not "for" the customer, but is done "together with" the customer.
This mutual benefit helps us to grow in relationship with our interlocutors, and we are helped to make great progress in our approach through events such as the recently concluded MDFF 2021.
Try again? Following our participation in the Milan Design Film Festival 2021, many people chose to trust us, and to create the furnishing project of their dreams with us: we were all together in a large Milanese theatre discussing the future of Design!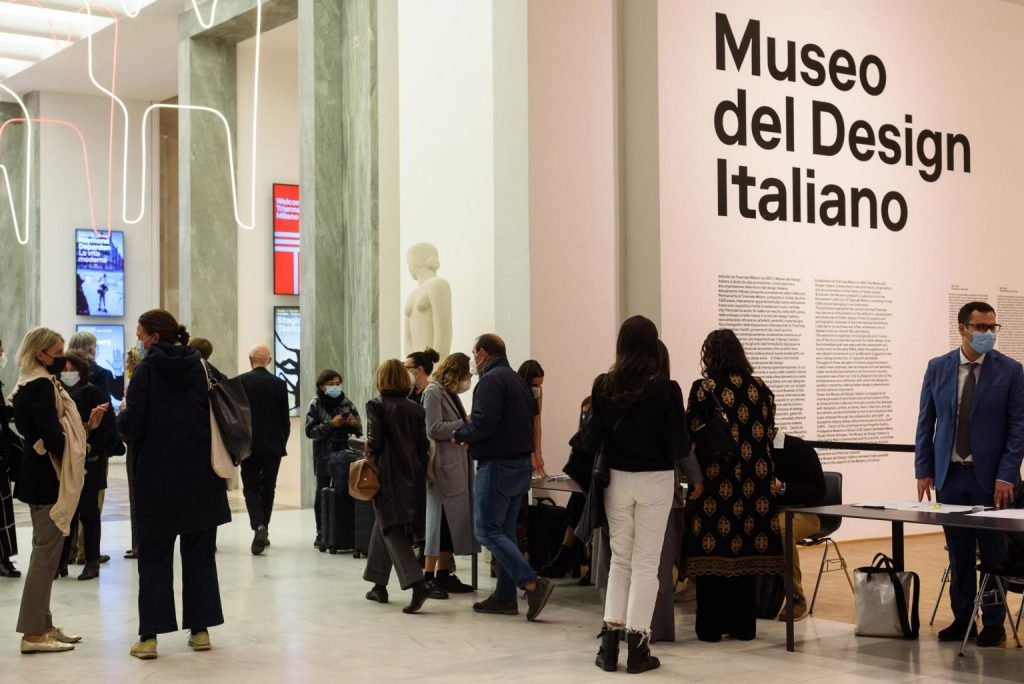 We are well aware of how the world of Design, and the cultural reflections that animate it, can sometimes seem a distant reality for those who are working on a project for the comfort of their own home.
Archistars, celebrities, VIPs and designers of great fame: these are the interlocutors we are used to following.
And so it should be! However…
What if Giorgio Berto and Flavio Cairoli were among those master artisans who materially produce dream designs for our clients' projects?
Or what if Rebecchi and Giorgi designed and brought to life their living room project with us?
Perspectives would suddenly change, and the dialogue, the exchange, would be greatly enriched.
We therefore wanted BertO customers to join us at MDFF 2021: we wanted to share with them the reflections we constantly challenge our ourselves with. We wanted to open a debate with them, participating together in the extraordinary project cultural heritage that the Milano Design Film Festival offers every year.
All the locations, in various parts of Milan – Triennale, Franco Parenti Theater and LOM- Locando Officina Monumentale – were set up with an original collection designed by Castello Lagravinese Studio, thus contributing to the creation of an extraordinary experience.
Our armchairs, our sofa, gave – so to speak – a concrete form to a new, unprecedented relationship that we had begun with customers who followed us.
Each evening ended with a discussion on various themes (the role of contemporary design, how today's architecture should look ahead to the next fifty years, and how relationships influence sophisticated design solutions), and was masterfully conducted by curators Silvia Robertazzi and Porzia Bergamasco.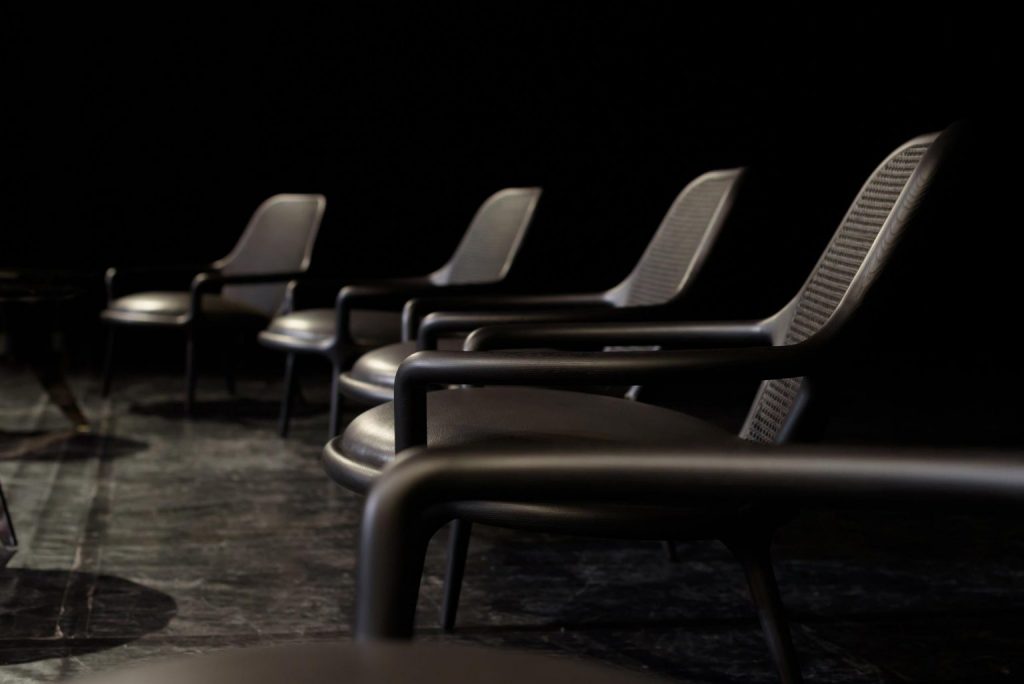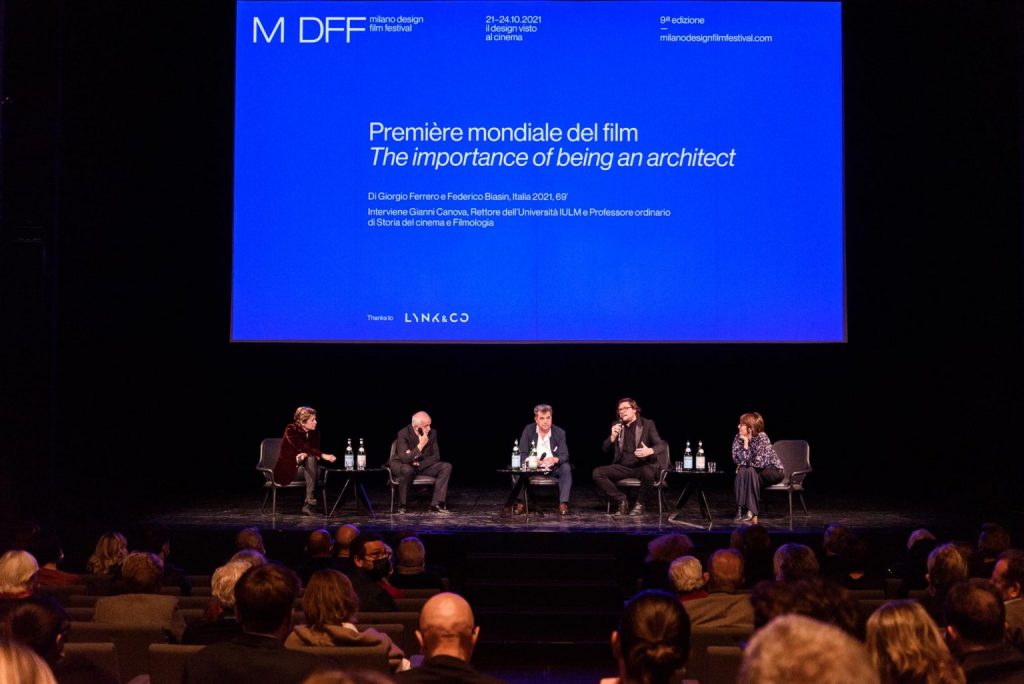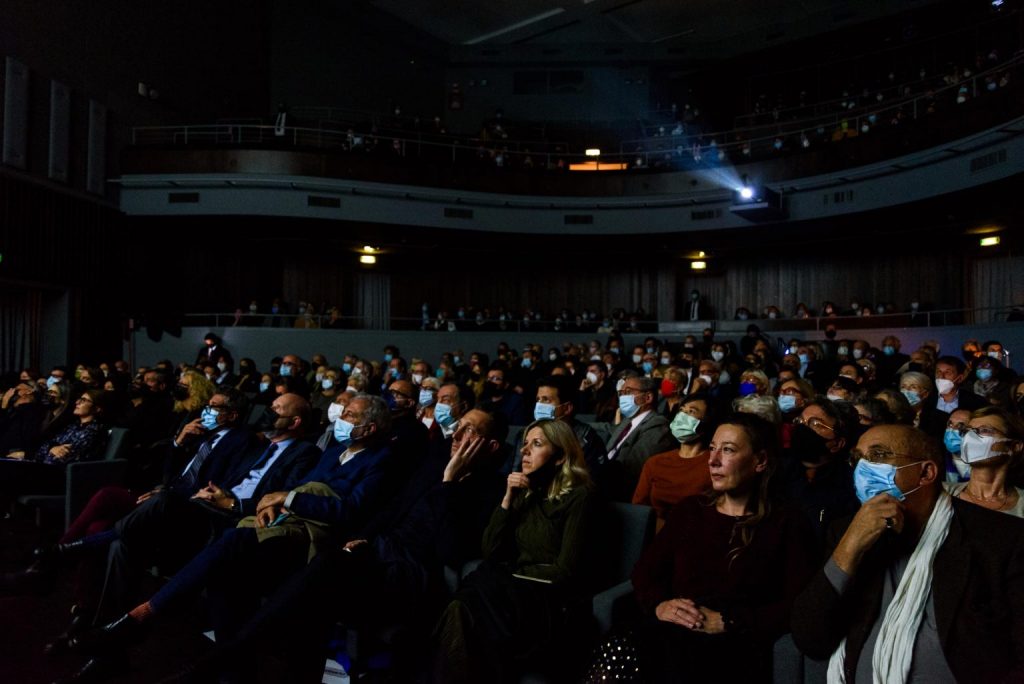 And of course, as always, there was time for a convivial aperitif at which customers, friends and designer directors, supported by the BertO team, were able to further explore the themes of the films.
Filippo Berto, in particular, was a special guest at the exclusive Triennale Design evenings at the Franco Parenti Theatre, and at BertO Studio / LOM – Locanda Officina Monumentale, where the world premiere screening in four courts took place.
At this last location, in the presence of over seventy people, Filippo Berto involved clients in a debate on the future of design and relationships.
Of course, this is all but a promising start.
Indeed, we are planning new evenings and new appointments for further discussions on the future of our homes. As you may have guessed, these will be meetings in which the participation of our customers will be warmly hoped for.
See you soon with the new meeting dates!
Ask now for your personal consultation and create your own furnishing project with one of BertO's Made in Meda interior designers