The perfect armchair makes your living room perfect.
Yes, we have said so many times, and choosing the perfect chair is anything but simple if you don't know where to start.
Today I would like to talk to you about how to choose the colour of your armchair.
Let's take a step back: today the living room armchair is perhaps the most exclusive design element you can choose.
It is an essential complement in the creation of a contemporary project, and there are a great many possibilities to choose from.
There are two ways to choose the perfect colour. The first way follows the colour of your sofa (in this case, however, it is good to have complements that create detachment in both materials and colours); the second way is to choose an opposite colour to that of the sofa, while still adhering to rules on matching.
In this post I will give you 3 examples to help you see that there are a great many possibilities, and that it is important to follow some simple rules (if you want to receive advice or confidential advice on your project, contact our interior designers now).
The armchair in the same colour as the sofa (but with two different coverings)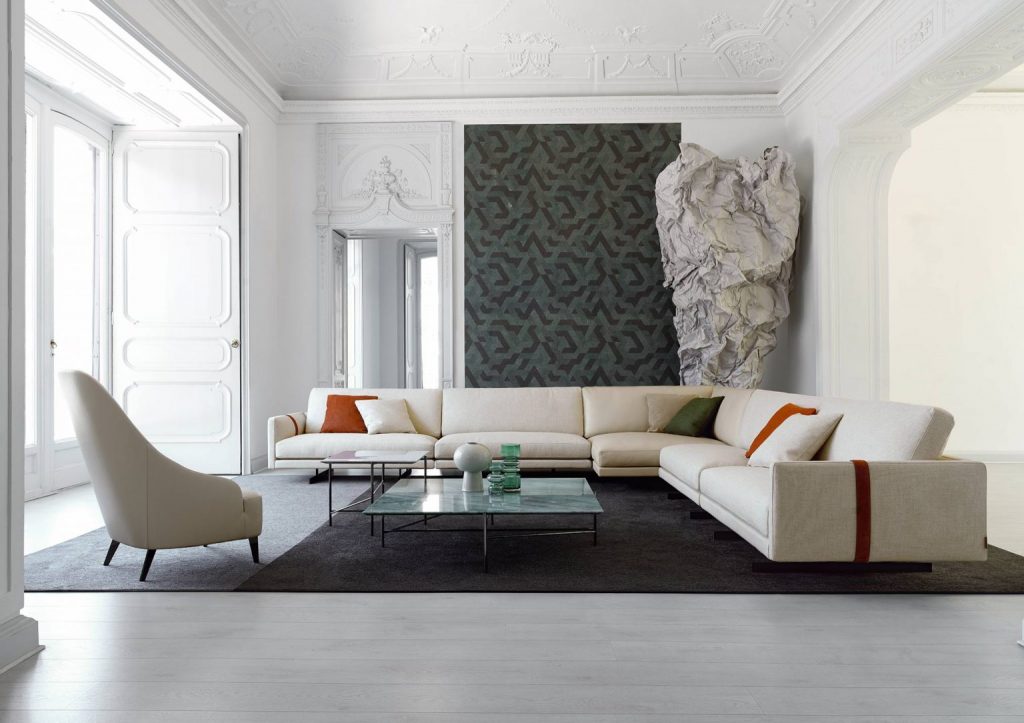 In this case, we combined a fabric Dee Dee corner sofa with a full grain leather Vanessa armchair.
Both are of the same colour, so at a glance there is no gap between one coating and the other.
But the difference in material lends a lot of elegance to your project, especially if the matching accessories completely detach.
In this case, the orange straps create an extremely effective effect.
The armchair and the sofa are not the same colour, but both are in fabric and both are covered with textiles from the same collection.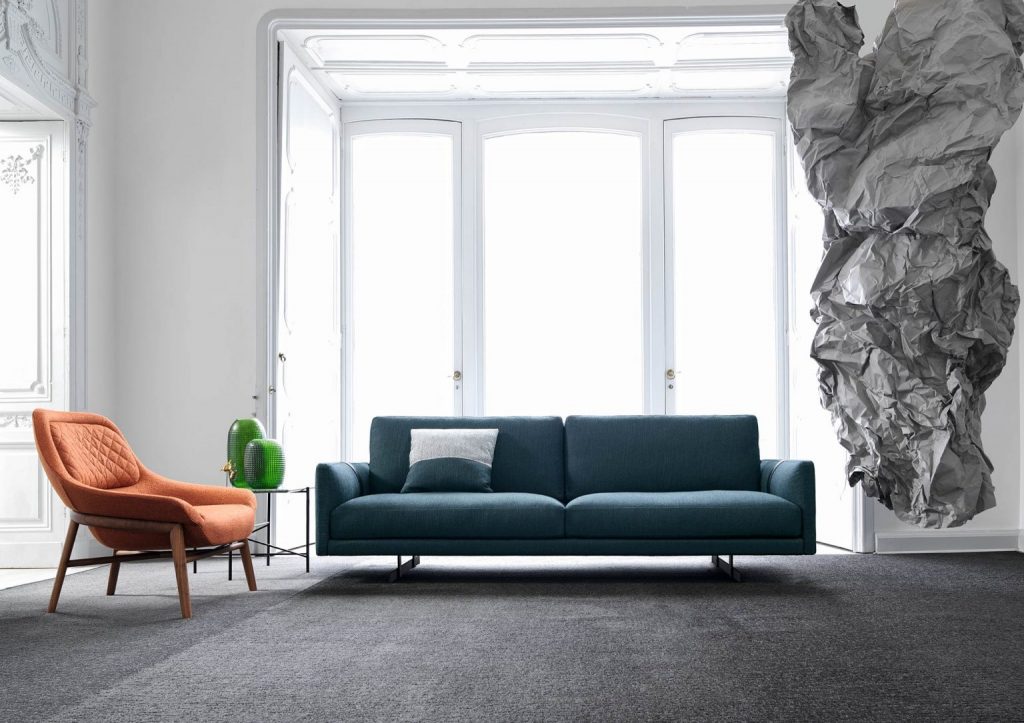 In this example, you will find both the sofa and the armchair upholstered in Dorian fabric from the new textile collection.
The linear Dee Dee sofa is teal, while the Hanna armchair is pumpkin colour.
Our textile collections are always created with a combination kit that allows multiple elements of the project to be coordinated.
In this look, the presence of colour is extremely contemporary, luxurious and original.
The armchair completely detaches from the sofa, in terms of both colour and materials.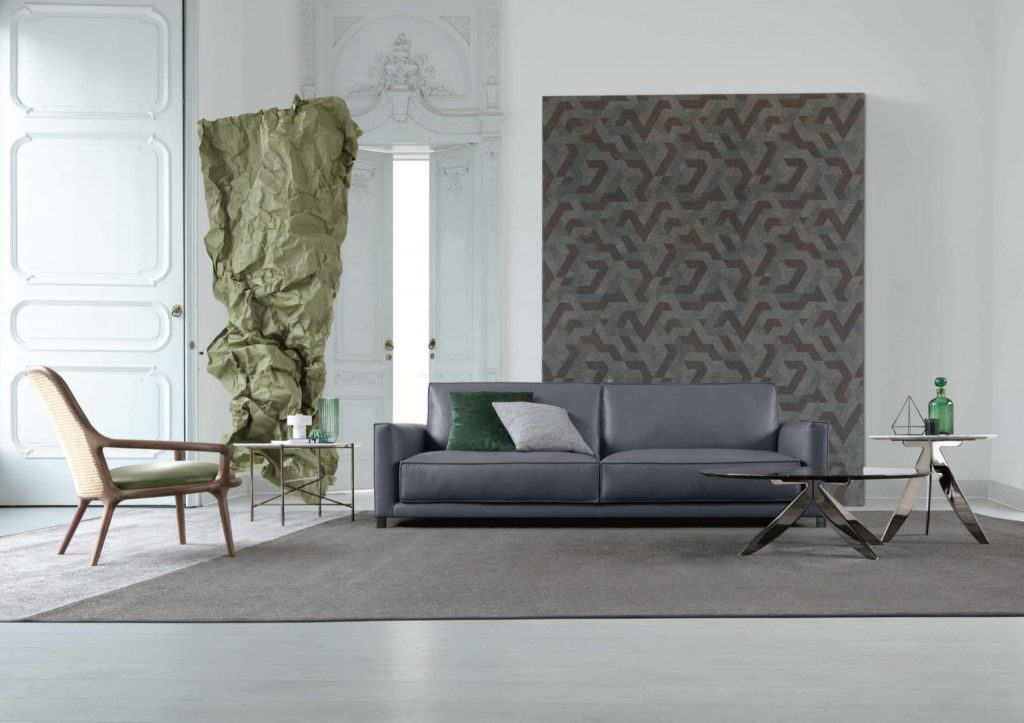 This is the brand new Patti armchair, made with solid canaletto walnut, woven Vienna straw and full-grain leather.
The armchair thus becomes an iconic object, the expression of an eternal and ever contemporary design.
If you want to find out how to choose the colour of your armchair and receive confidential advice on your furniture project, click below and make an appointment with our interior designers.
Ask now for your personal consultation and create your own furnishing project with one of BertO's Made in Meda interior designers