Talking about Filippo Berto's book "Made in Meda – The Future of Design is already a thousand years old" in the world-renowned "temple of design" that is the ADI Design Museum Compasso d'Oro in Milan.
Being in the company of high-level figures such as Patrick Abbattista, Andrea Cancellato, Giovanna Castiglioni, Stefano Micelli and Laura Traldi.
Seeing the enthusiasm, participation and genuine interest of almost 200 people, who throughout the evening didn't miss a second to demonstrate in a thousand different ways, from witty questions to standing ovations, how close and how full of meaning the topic was to all of them.
All this made yesterday an historic occasion for us.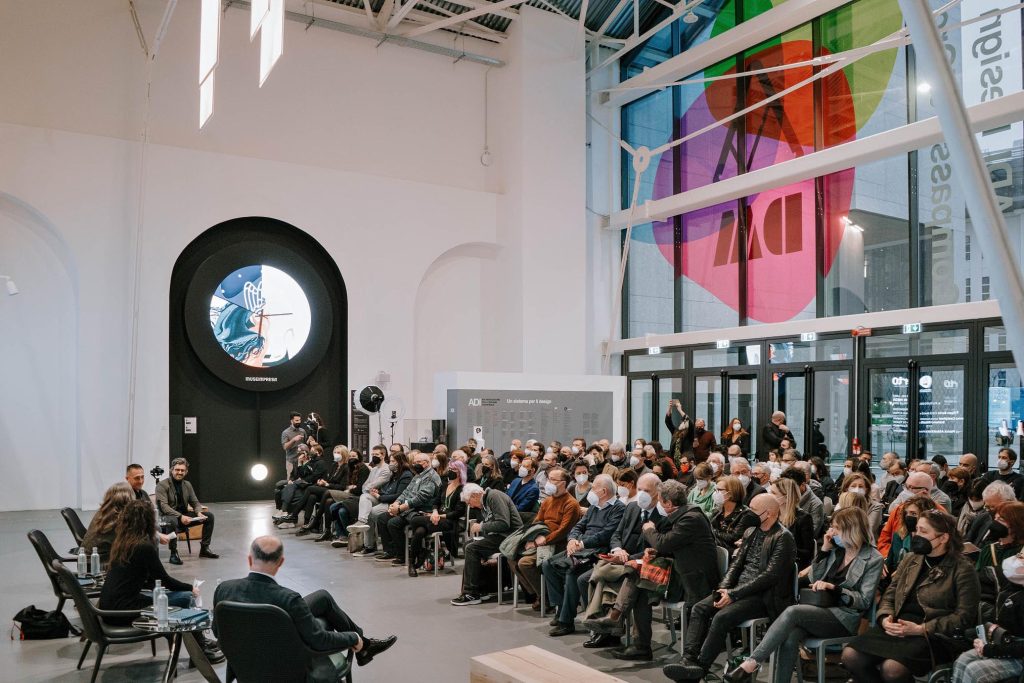 For us, who have loved Made in Meda from the depths of our hearts from the from the first moment the Company was operational back in 1974, and who today – thanks to the Filippo Berto's book and the incredible success it is enjoying – feel like one of the ambassadors of this important piece of national heritage, it was truly a day we'll never forget.
Even for our customers, many of whom were in attendance yesterday, it is increasingly clear that the BertO approach to Made in Meda is what makes the quality of their choice of BertO furniture something unique and incomparable for reasons that go beyond the current dimension in exploration of its roots in an age-old culture of excellence.
Design with a capital D, that Design that our customers know and love wholeheartedly, that Design that leads the way in the world, has, yesterday at the ADI Design Museum Compasso d'Oro, officially rediscovered its origins that are full of meaning and history, at a manufacturing and human level, origins that fully evoke Made in Meda.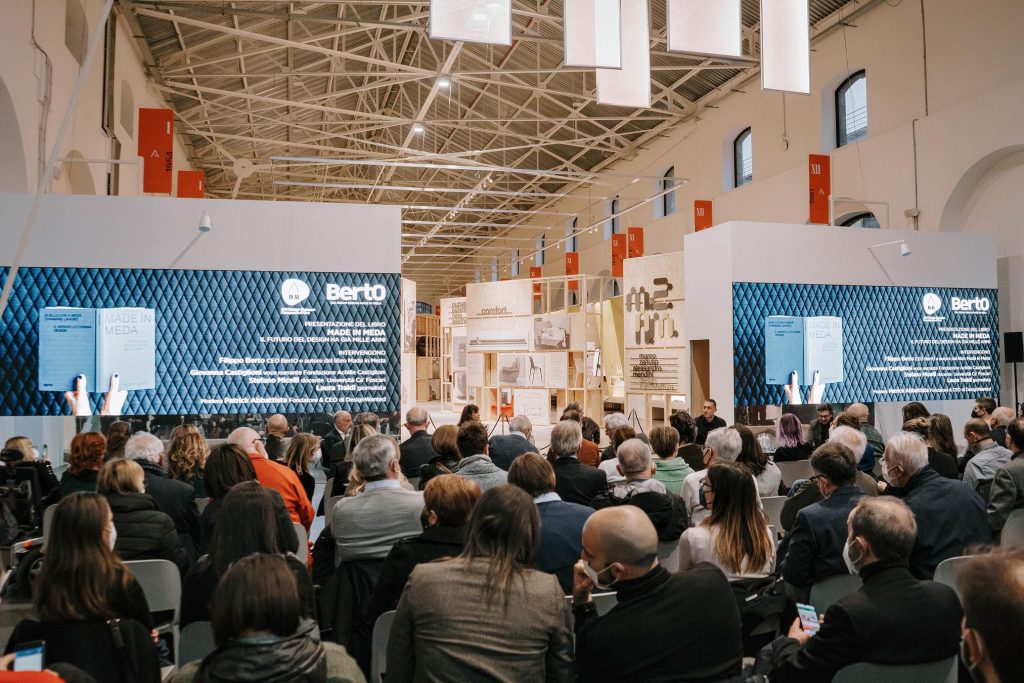 The level of enthusiasm and involvement that all this generated at the ADI Design Museum Compasso d'Oro in Milan yesterday is well described by the images that accompany this article… images that truly speak for themselves.
And they say: Made in Meda is in the hearts and minds of all those who love Design, people all over the world who pack Design Museums everywhere, who passionately study everything that leads the way in world design and who thankfully flock to BertO showrooms in expectation of quality and nothing less.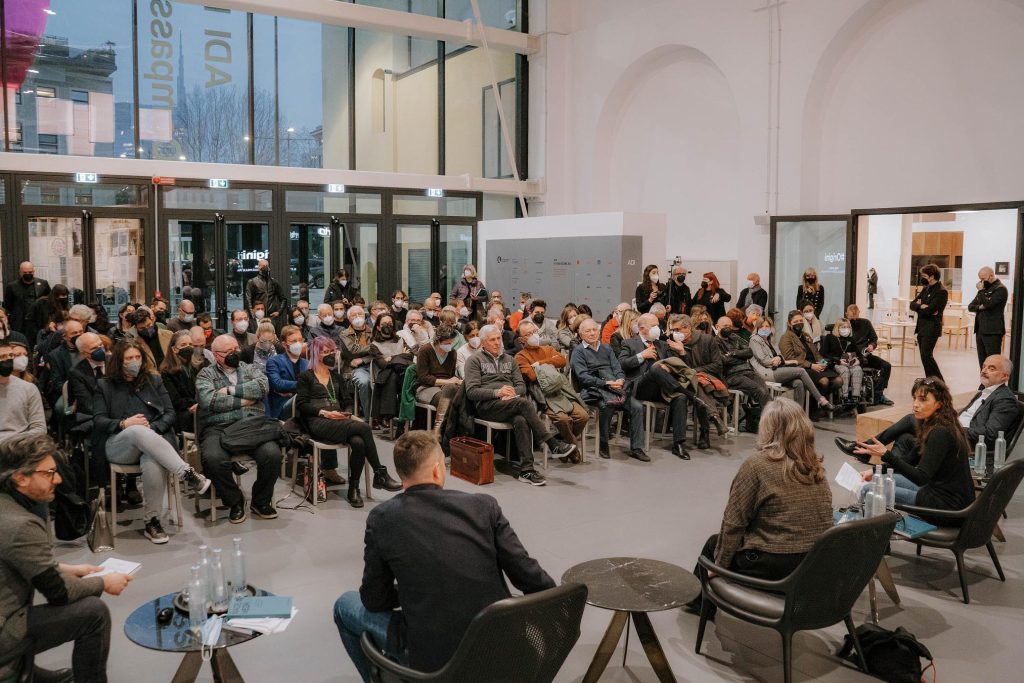 We are deeply grateful…twice over.
First of all, we are grateful to the stars of yesterday's meeting, namely: Andrea Cancellato (director of the ADI Design Museum Compasso d'Oro in Milan), Giovanna Castiglioni (curator of the Studio Museo Achille Castiglioni, Vice President and Secretary-General of the Achille Castiglioni Foundation), Stefano Micelli (professor of Economics and Business Management at 'Ca' Foscari University of Venice, author of the book "Future Craftsman", ADI Compasso d'Oro Award 2014), Laura Traldi (journalist, content curator and member of the Scientific Committee of the Compasso d'Oro 2022-2024) and Patrick Abbattista (founder and CEO of DesignWanted).
Secondly (but certainly not in order of least importance), we are grateful to all BertO customers.
For recognising us, with their choice and their valuable attention, in our ability to get the very best out of that spirit of excellence that has always distinguished Made in Meda in the realisation of their projects.
For allowing us to try every day, every hour, every minute, to raise that bar of quality that really makes a difference.
To put our company in a position to realize their dream of ideal furniture.
We've been doing it every day for a long time now.
We do it today with an even greater sense of duty, aware that BertO and Made in Meda are an inseparable partnership, in order to achieve the best possible realisation of each project, for the benefit of all our customers, in response to their every need in terms of tailor-made comfort, at any time of their lives.
It is a great commitment and responsibility, but also a great honour.
Thank you.
Ask now for your personal consultation and create your own furnishing project with one of BertO's Made in Meda interior designers