The experience of last weekend in BertoStudio @ LOM for the FAI open days was, for us, an absolutely first.
We had the pleasure and honour, together with LOM – Locanda Officina Monumentale, of being one of the places to visit as part of the FAI programme this spring weekend just gone.
Apart from the great satisfaction of being part of a programme aimed at enhancing Italy's historical, artistic and natural heritage, it was great for us to see and receive such a huge wave of enthusiasm.
A wonderful wave of enthusiasm and energy, something that we got not only from the numerous visitors, but also from the 20 FAI volunteers, who took turns to help visitors during this beautiful event at LOM.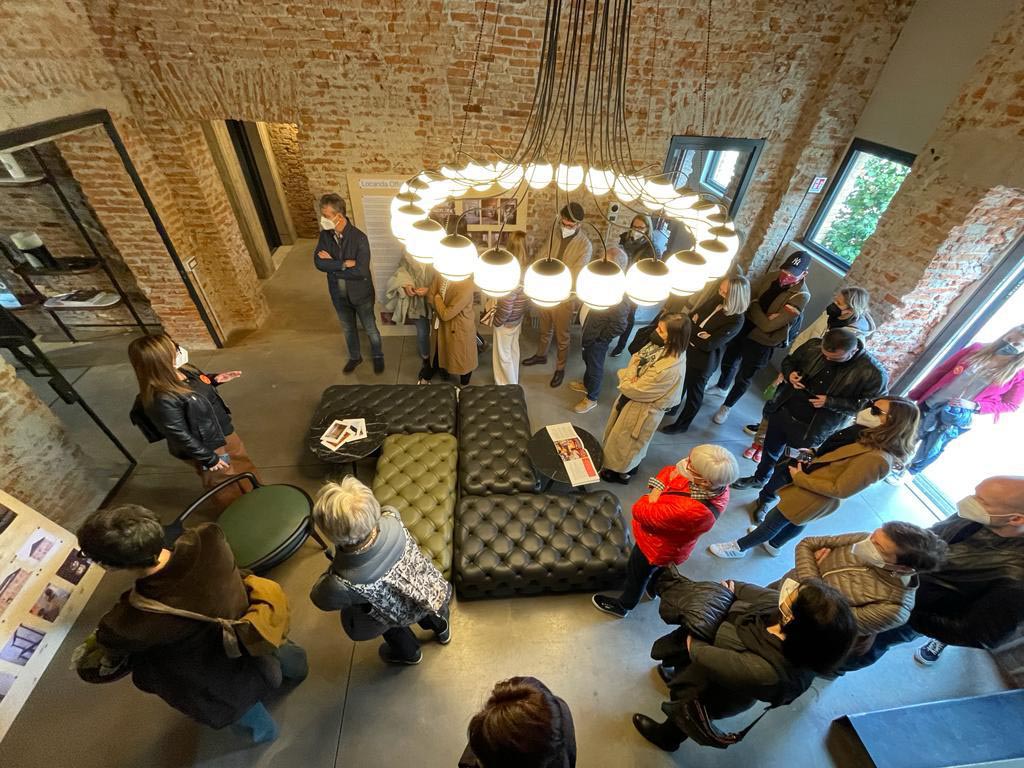 There are many elements of this experience that really excited us… a very special one was to hear the story of LOM narrated impeccably by FAI staff, who welcomed visitors at a rate of 20-30 people at a time.
The reality of BertoStudio is linked to the world of research and deals with various issues ranging from Design to sustainability.
It is open to all our customers, who can co-design with us the Made in Meda Design of Dreams for their home, in an exclusive design space, a place of connection and conviviality which also hosts events and meetings to talk about sustainability, territory, corporate social responsibility and more.
As you can see, it is a rather particular reality, which has been impeccably introduced by these young people every time.
And every time we have heard these explanations from "other" voices that are not part of our world, we have realized how nice it is to be able to share the things that matter with those who know how to appreciate them.
We believe this is what also made the visits to the LOM visits not only interesting for visitors and but also stimulating for us.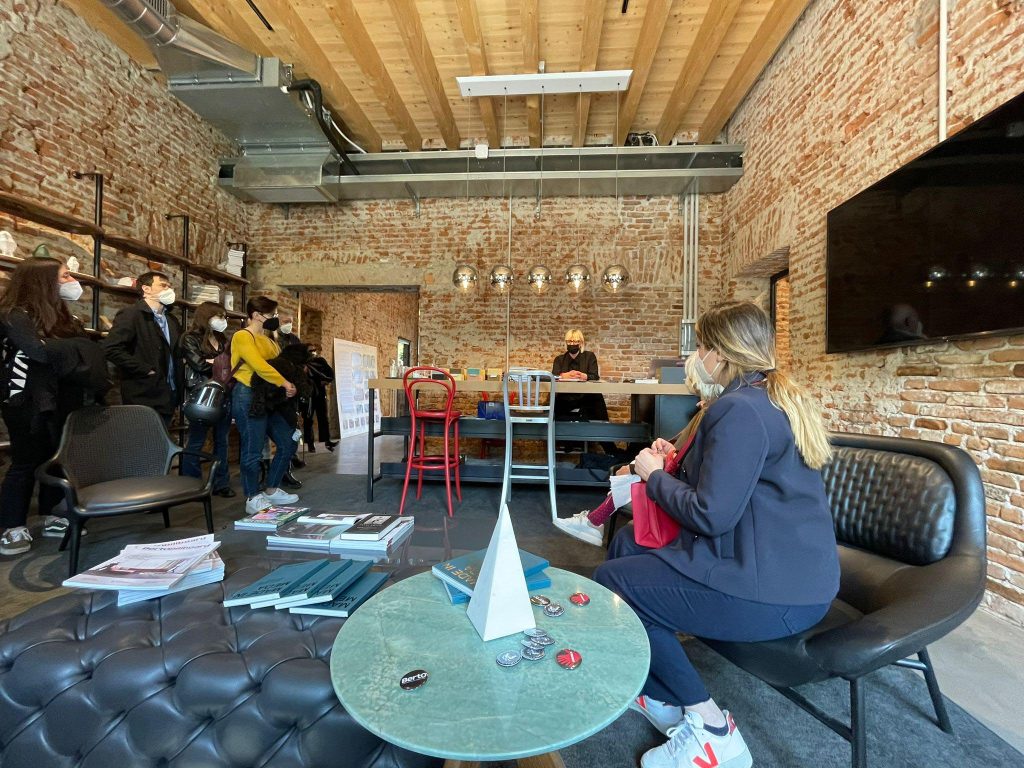 It was the first time that we brought people into the BertoStudio who did not have a specific interest focused on our themes of Design and bespoke comfort.
And it was exactly this that made us reflect.
In fact, we asked ourselves:
If people who approach LOM for its architectural value are so interested in the world of Design and our projects,
shouldn't we commit ourselves even more to shifting the attention of the Design world towards those who do not usually frequent it, to those who are "simply" attracted to beauty?
Because this is also the meaning behind Berto Studio @ LOM: to bring Design a little further outside, a little beyond the areas in which it is often confined, among professionals, in order to open the very culture of our world to influences and encounters of a different nature, which we are sure are just as interesting, as the FAI gave us solid proof of this weekend with over 500 visitors!
Thanks to FAI, both for this magnificent opening occasion, and for having stimulated us with respect to these new opportunities to make the Design of dreams Made in Meda by BertO better known!
If you want to find out more about interior services for your home design project, click the box below!
Ask now for your personal consultation and create your own furnishing project with one of BertO's Made in Meda interior designers