Meda is our city.
The city in which our founders Fioravante and Carlo Berto decided to construct the story of our society (and a piece of the story of Italian design).
Our dream is to carry out into the world a new way of working as well as spreading the famous "know-how" of our city, a city with the greatest number of Compassi d'Oro winners!
In our showrooms you can experience the satisfaction of realising a furnishing project Made in Meda with BertO.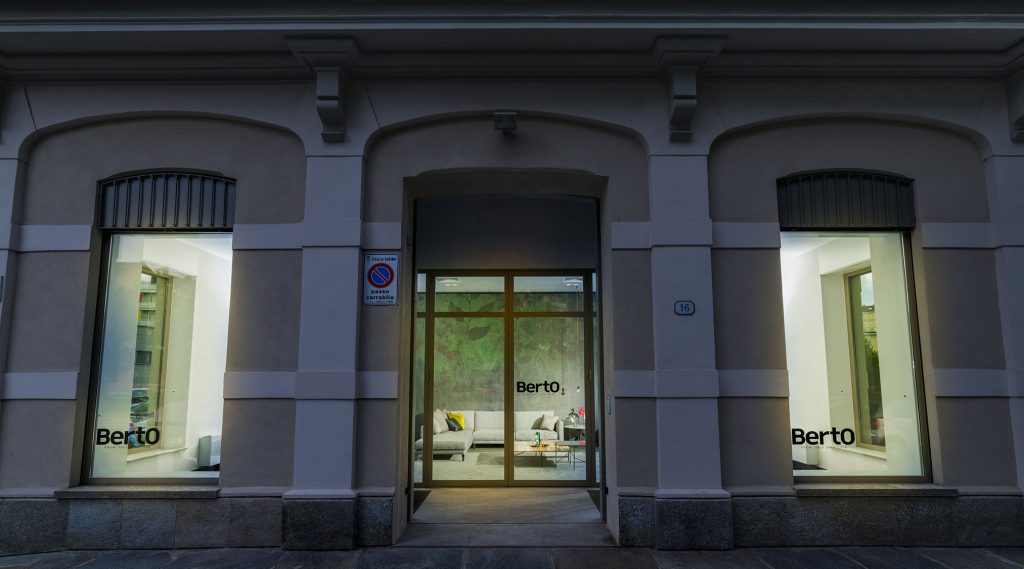 What is the Made in Meda experience by BertO?
The dream design Made in Meda
Every model in the BertO Collection is the result of the most advanced know-how in the world thanks to the over 300 years of experience that have helped our territory make Italy famous throughout the world.
Meda is home to unique skills both for the development of advanced technology and for the number of well-known professionals who have realised some of the most complex and important projects in the world. (the number of Compassi d'Oro award winners in our city demonstrates this).
A specific consultation for your project with one of BertO's interior designers.
An expert interior designer can help you live an unforgettable experience of design made in Meda thanks to BertO. Behind every sofa there is a Research and Development centre where the best prototype designers work to create the best sofa for your project, a sofa which is then rendered special and unique by the master upholsterers who will personalise every single detail of your sofa.
Realising the best furnishing scheme means carefully considering all the aspects which will make it truly unique for you, your family and your home.
As you well know, finding a "beautiful" sofa is not enough. It has to fit into an environment with specific characteristics.
And this aspect is very often overlooked.
For this reason it's important to seek the help of a true expert who will guide you in your choice of size, upholstery and colours for your sofa as well as the furnishing accessories.
Hospitality and conviviality
Every BertO showroom is a stage which promotes Meda day after day.
It does this with all our customers who wish to create their own personal furnishing scheme but not only those who already know us.
We have created a convivial area where visitors can have a chat, read, listen to music and spend time together talking about design and what they want for their own homes, all in complete safety.
In the BertoLive areas of our showrooms we have organised meetings open to the public where we can talk about Meda and present books together with authoritative academics, designers, institutions and fellow entrepreneurs (and during this last year it is from BertoLive that we have organised all our events online!).
You too can live the Made in Meda experience in our showrooms.
Ask now for your personalised consultation and subscribe to our newsletter to keep up-to-date with our future appointments dedicated to design.
Ask now for your personal consultation and create your own furnishing project with one of BertO's Made in Meda interior designers