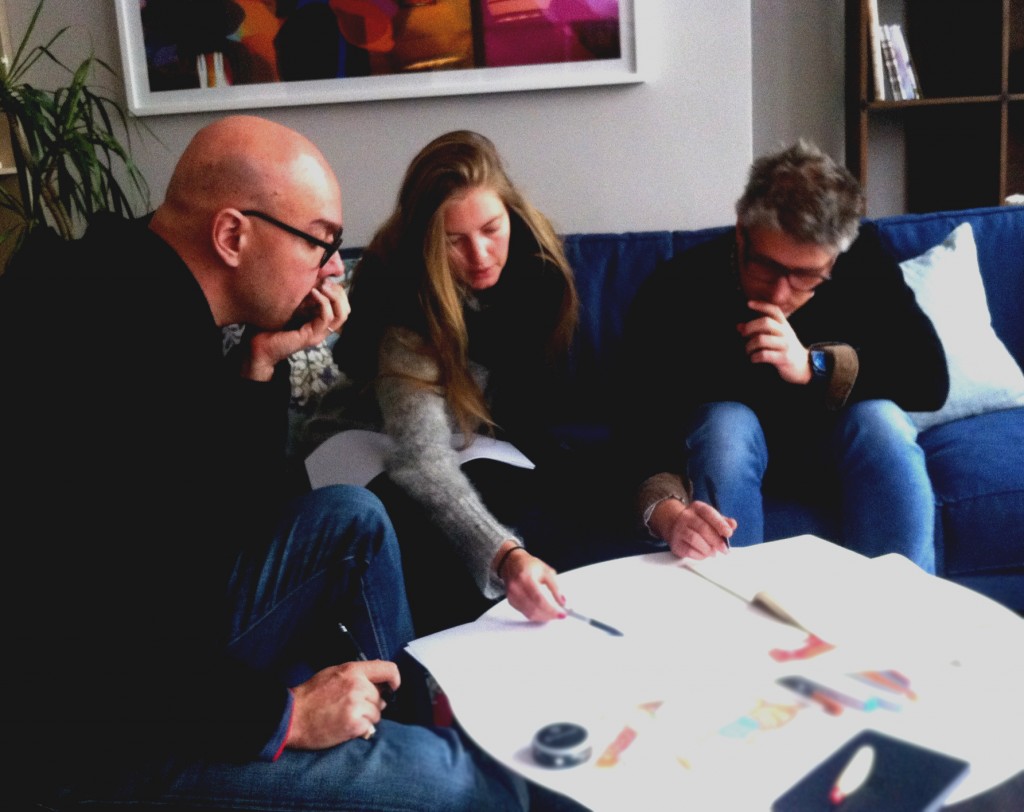 Imagine being in New York City, surrounded by top talent, world-class designers, trying to figure out the best possible sofa for Manhattan.
As incredible as it may sound for a small artisanal company like us, thanks to Design-Apart this dream came true last january, with the co-design and crowd-crafting project #sofa4manhattan.
As we pack our suitcases to reach the New York Design-Apart loft for the second part of the project – the crowd-crafting workshop, which will take place this Saturday, March 15th – we would like to thank once again the dream-team of designers who signed the project, Lera Moiseeva and Joe Graceffa: your approach, so sophisticated and yet so easy to deal with, has been a lesson in itself for us.
And of course we are deeply appreciative of the work of the coordinator of the design team, Luca Nichetto: what a pleasure for us to enjoy your happy touch on this project! Thank you Luca!
And now, let's bring this extraordinary design into reality: after prototyping it, we are ready to deliver to New York and Newyorkers their ideal sofa… New York, here we come!
[Update 14/3 – The New York airport is missing one essential piece of the prototype which we flew from Italy in the days before the workshop, there's no way we can do the workshop without it, so we have to postpone it. Please stay tuned for the new dates. More info here].
[UPDATE MARCH 24th – THE PIECE HAS BEEN FOUND: THE CROWDCRAFTING SESSION IS SCHEDULED IN NEW YORK FOR SAT. MARCH 29TH – MORE INFO HERE]