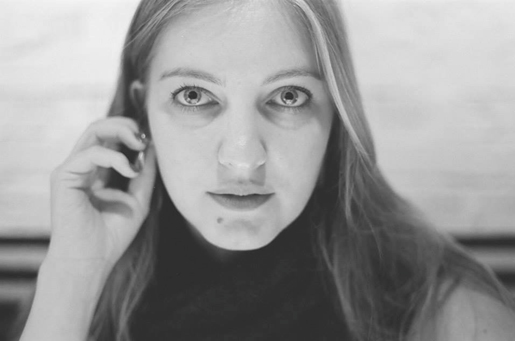 Lera Moiseeva is a New York based designer, originally from Tarusa, Russia.
Growing up in a family of space engineers she got fascinated by images of the cosmos.
She loves to work with various materials such as porcelain, glass and wood.
We enjoyed working with Lera during the sofa4manhattan design workshop which took place in New York at the Design-Apart, few weeks ago.
We asked Lera a few questions, and we thank her for sharing her views with us.
Berto Salotti: What influence did the experience of the workshop and working with other people have on you?
Lera Moiseeva: It was a great pleasure to be a part of the workshop Sofa4Manhattan at Design-Apart.
Amazing to see how for two days group of people can build a team and generate new and fresh ideas on design.
All participants were very interesting people and from the first moment a special atmosphere produced not only good work, but also lots of fun and joy to spend time together, share food, cultural experiences, learn more about each other.
BS: What expertise did you bring to the project and how did you approach the workshop?
LM: The rhythm of work was pretty rapid and from the first minute you could enjoy the professionalism of participants.
We considered that design of a sofa for big city like New York should be something very special. I love New York and this is a place that inspires me a lot.
I wanted to bring to the project my experience and my relationships with the city, to understand how a modern newyorker interacts with the space.
We began our work with a discussion about the experiences of a person living in a New York apartment, how the design could work in such space.
It was important to reflect this in the design of the sofa.
People are not only looking for a shelter, peace or relaxation, but also they spend time on working or enjoy moments with family and friends.
All these details we decided to bring to this design, to make it special, to be able to mix the workplace with a place of rest.
Therefore, the sofa has several different levels that allow a person to be in the working position, probably with a laptop or some other device, but also to spend some time alone and relaxed, in the private world or interacting with others.
BS: Can you explain your design for the sofa4manhattan?
LM: We worked together with Luca and Joe, they are great.
I got great pleasure from this collaboration, working time was very special and at the same time very comfortable.
It was super to meet Filippo Berto and to learn Italian tradition on sofa design. The space where the workshop was organized, DesignApart, helped us a lot on the work, we were listening to music, laughing, the process was very natural and friendly.
I think the final design reflects that we enjoyed to work together, and the professionalism of all team brought it to very cool result.
BS: Thank you again, Lera, for your contribution to sofa4manhattan!
Please save the date of March 15th for the crowd-crafting session, when we will produce the sofa, together with the Mater Artisans from Brianza and all the people interested in crafting such a special design piece.

See you at the Design-Apart loft!