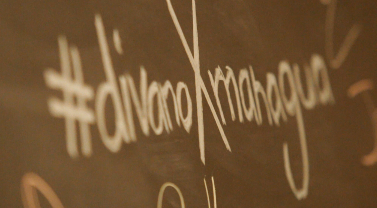 Our adventure continues with workshops for the co-creation of the #divanoXmanagua.
The dream of creating a beautiful sofa, together with expert craftsmen and exceptional people like yourself is an opportunity not to miss and don't forget that # divanoXmanagua will be the collective result of … all of our work, that is, anyone who would like to be involved in the project is invited. Moreover, it's all for a great cause, the School for Carpenters in Managua, Nicaragua will receive all the proceeds from the sale of the sofa that will go in auction with the help from Terre des Hommes Italy. We are working together with extraordinary students from the Upholstery School, AFOL in Meda, who continue to surprise us, even more, now that the project has begun.

The date of the second workshop is approaching Wednesday, February 13th, we have already begun working in the laboratory planning the next phase of the project: the wooden frame.
As all, Berto Salotti sofas' are made from solid hard woods.
However, for the first time in our short history, this sofa will be a collective project made exclusively … by people like you.
We would like to thank everyone who is involved in the project.
Here's the event on Facebook andthe official page of the event. We hope to see you here, on the 13th!