A few years after the successful crowdcrafting of DivanoXmanagua (the first sofa co-created together with architects, friends, clients, students, and design enthusiasts), we are happy to tell you the story of a new sofa born from the hands of those who will live in for the next 20 years and beyond.
Once again, we see in crowd crafting this concept with a complicated name, the pleasure of consciously choosing something more than just "designing your home from the couch."
You might also say,
"What's it going to be, buying a couch?"
Of course, however, one could also say,
"Wouldn't it be nice if the purchases we make had a deeper meaning, could teach us something, also allow us to grow a little and share a unique experience?"
For example: if we saw that sofa we like being born from nothing, if we looked into the eyes of those who design it and those who produce it, if we, as a family, participated in its creation, perceiving its value not only economically, but also professionally and culturally, wouldn't we have done something that goes beyond the purchase?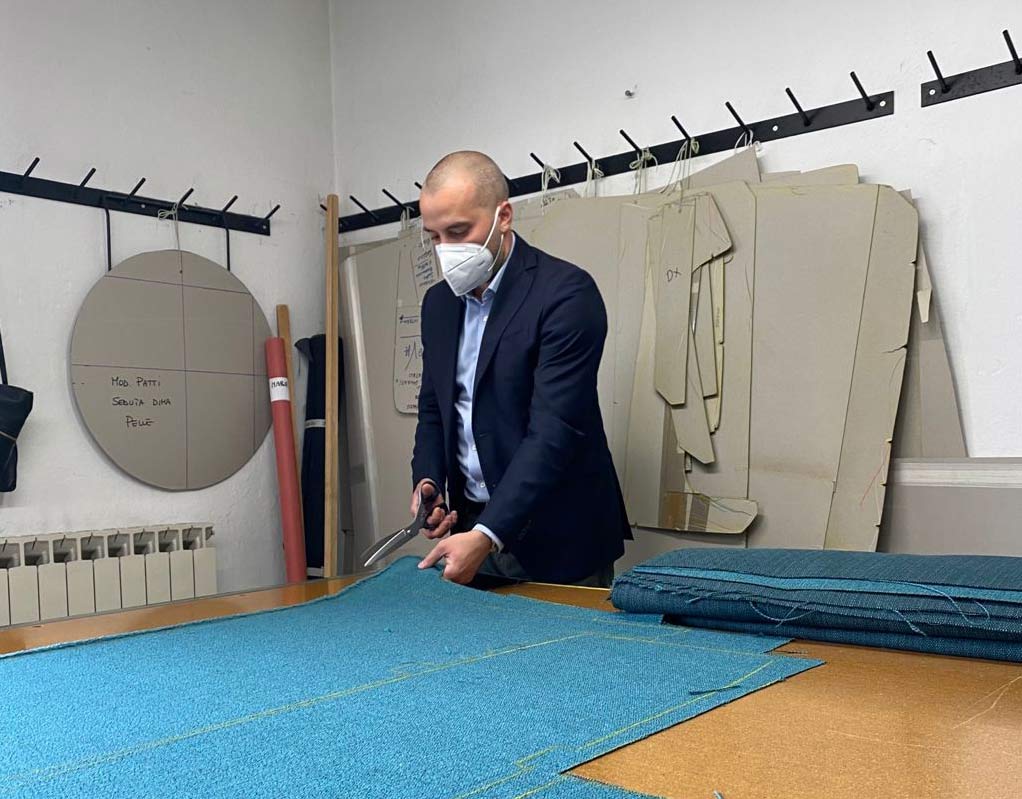 Mother, Father, and Daughter: the experience of co-creating a couch together.
This is precisely the meaning of the occasion of involvement – joyful and participatory – of the whole family who, a few days ago, decided to co-create with Team BertO the sofa they had chosen for their home.
We're continually gratified when any of our clients accept the offer to come into the workshop and co-create the furniture they want.
That couch – in this case, a magnificent Dee Dee – that will collect countless moments of relaxation, essential conversations, pleasant convivial moments, naps, and laughter, think about it, how much life flows on a couch, over the years, in a house?
Well, this can all be experienced on another level, far beyond "just buying" through the BertO crowd crafting experience.
Following the steps of the experience of Design, first, in the showroom, and later, of making together in the laboratory then, it was nice to share some moments of high upholstery with an entire family.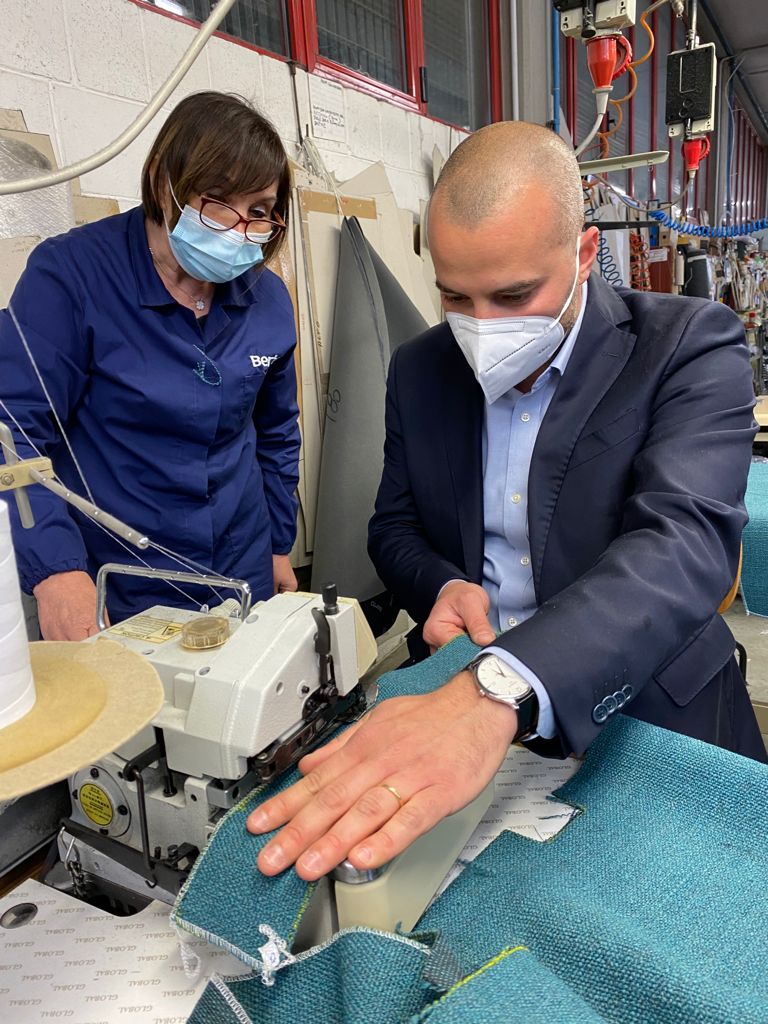 As a company, we believe that the choice of an excellent piece of furniture is also an experiential step, which is why we came up with the idea of crowd crafting.
The very high level of the creations Made in Meda by BertO also passes through an aspect of awareness that finds its best expression in direct experience, in contact with the custodians of so much knowledge.
We believe this is why we invariably read in the eyes of those who carry out this activity a particular satisfaction.
Thank you to this family of beautiful people for being with us to do some critical work, and congratulations again for choosing the beautiful Dee Dee!
If you too would like your home to be comfortable and made with the extraordinary passion and dedication at the heart of Made in Meda by BertO, ask for a confidential consultation now!
Ask now for your personal consultation and create your own furnishing project with one of BertO's Made in Meda interior designers