It's time to take stock of what we have done and give credit to the people responsible.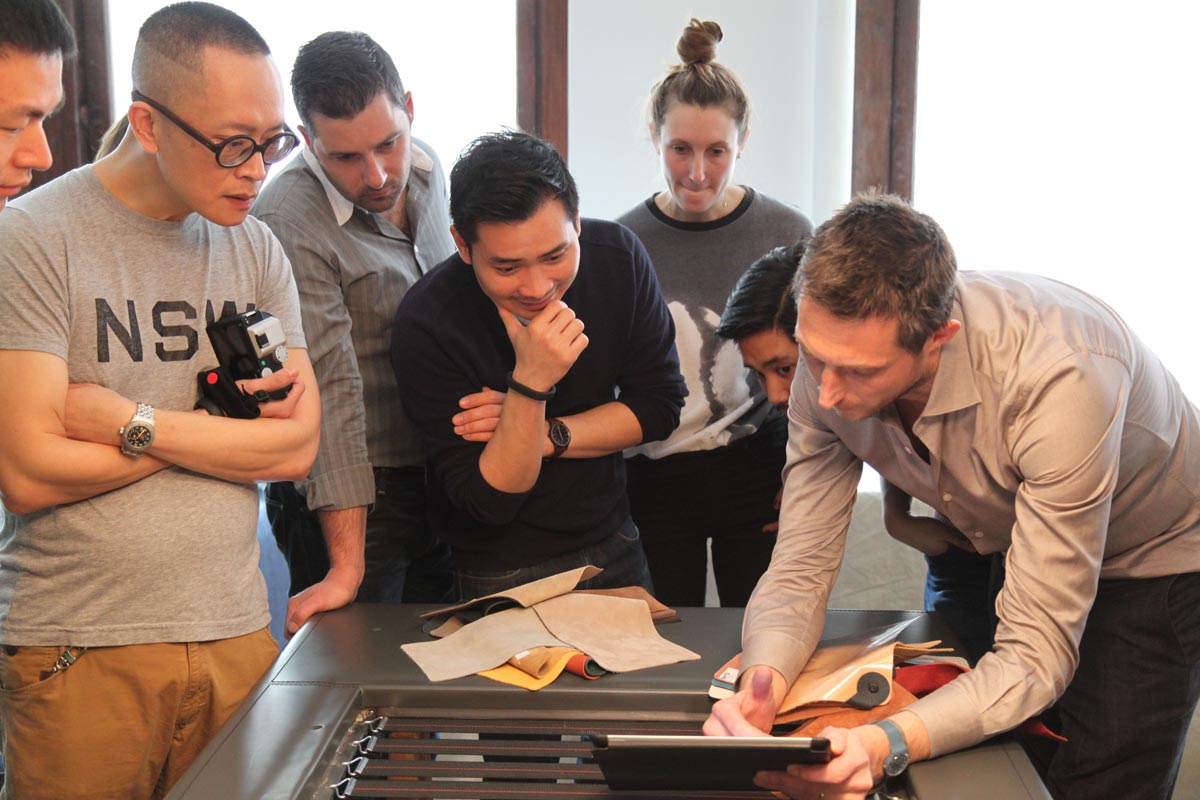 In the past seven months, we have faced more challenges than ever before. Looking back allows us to recognize how every project connects us to one another. The calendar marks days and months, but there was no almanac to refer to for the prototypes that we built, which required effort and sacrifice, accompanied by a strong desire to succeed.
Today, we would like to point out some very important events in our recent history and name those accountable.
It all began here, in Meda. Like any respectful beginning, aside from having a physical location from where it all starts, it also has characters: Filippo certainly is, but he confesses that without his team not a single page could be written:
Flavio, who will celebrate 40 years with Berto, flew to New York together with Filippo in order to attend the crowdcrafting event known as the, sofa4manhattan. All Berto upholsterers: Pier Luigi, Matelda, Davide, Ronnie, Mattia and Carlo Berto are the backbone of the company they are the cutters, staplers and tailors of Berto and bring their expertise of hand to the fruition of unique custom-made furnishings. They however are not alone: Elisa, Nicoletta and Marco are the office staff. Arianna, Maurizio, Carlo, Emilia and Marianne are the sales staff and share in the belief that quality, customer service and product customization, not in order of priority are important and are part of a single unit.
These are the protagonists of a furniture manufacturing company that can proudly boast about their approach to design, use of technology, and trade, clearly illustrated in their 2014 sofa collection.
Together with them are Fabio, Michele and Cristina, the protagonists of #BertoRoma who continue to give importance to Berto story and personalized design by accompanying clients from the initial order, following the production in Meda, where the focus of discussions is on the future of design to the final delivery.
Thanks to the entire group, every challenge begins with a small step and has allowed Berto to climb mountains, not ever looking down but to build a piece of a history. The struggle of an uphill climb is shared by all at Berto they form a company who strongly believes that satisfaction comes from looking carefully at what they build and what they create by working together as a team.
What have we done in the last 7 months? It's easy to say that it all began with just a few steps.
#unpodisuccesso.
Here is an album that illustrates our recent history and the heroes of Berto. However, if the images aren't enough, then you can find all the news, articles, publications and blogs in the last few months here.
For a sofa or a friendly greeting, we are here waiting for you in our showroom.