In the '70s, the Berto brothers began their history as artisans of fine leather upholstered sofas. Fioravante Berto in fact was injured by one of the first cutting machines that came onto the market. "We produced sofas and prototypes of furniture for many large companies and designers who later became important names in Italy."
We are in love with leather.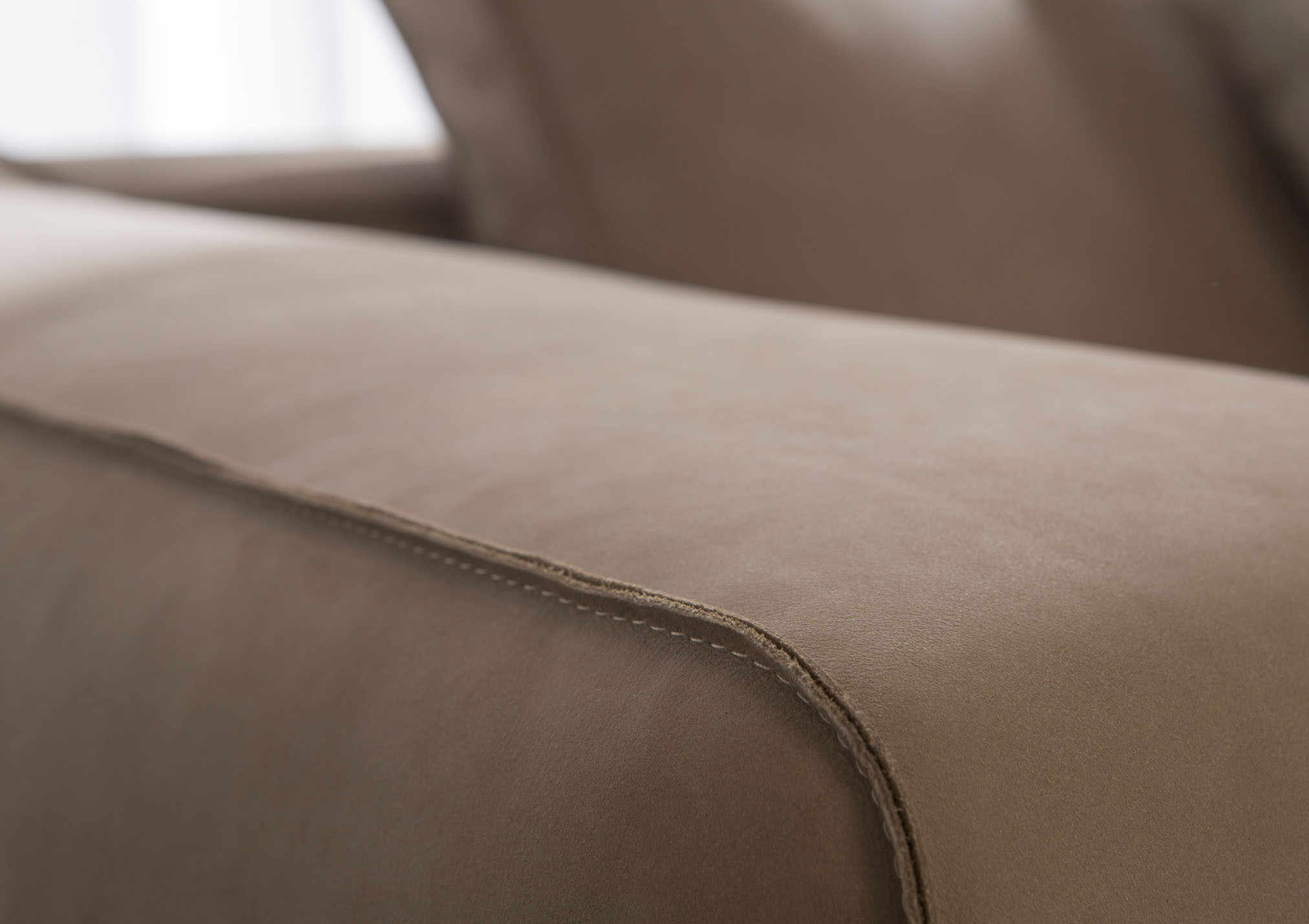 We feel confident in suggesting the appropriate type of leather to our clients, it's an important choice one that will last for many years therefore the quality of the leather must meet the standards of each client.
Today we would like to discuss the qualities of Full Grain Leather, which by the way, is the finest selection of leather. As artisans, who work with full grain leather it fills us with enormous satisfaction, our clients appreciate it because of its natural beauty and elegance.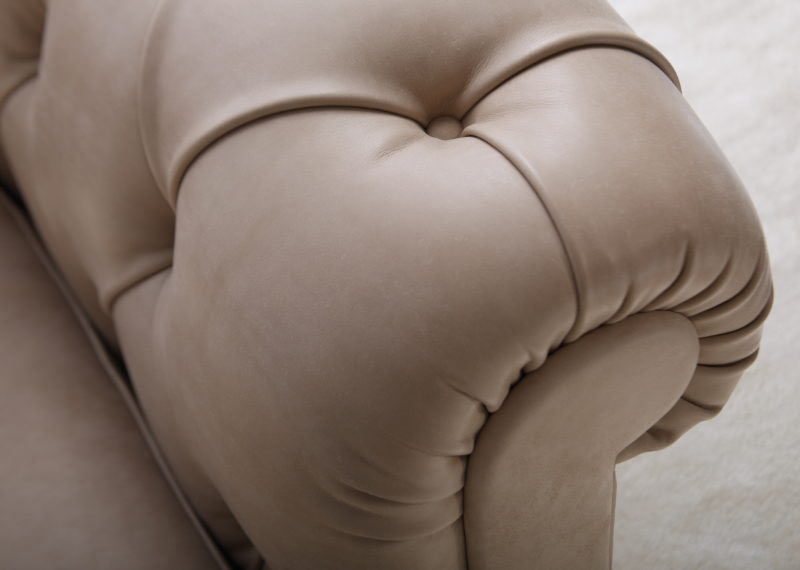 Leather is available in many variations, but one characteristic defines full-grain leather it has the advantage of showing its original surface as it was in nature.
Not every hide has this classification, in fact only a small percentage of skins become part of this class.
This is mainly because most hides are rejected due to imperfections.
"Leather is comprised of two layers. The bottom layer of leather is the split layer, and the upper layer is known as the top grain. The top grain layer of leather previously contained the epidermis and hair follicles of the animal. Full grain leather has not had the top grain removed, as opposed to top grain or corrected leather, which has been sanded and buffed to appear smooth and without imperfections."
"Full grain leather is more durable than top grain or corrected leather. This is because the leather has not been thinned. Because full grain leather contains a layer that is removed in other types of leather, it is comprised of thicker and stronger fibers and can endure increased amounts of stress and pressure. You can recognize full grain leather because you can see that actual grains and imperfections that characterized the hide of the animal from which the leather was taken. Despite what may be considered imperfections, the presence of the leather's natural grain indicates a stronger and more durable material that has not been adversely treated or thinned."
Indeed, these features show its absolute authenticity and originality.
In our sample, we have different types of full-grain leather, each with characteristics, colors and specific uses.
Our Christian leather sofa, the latest addition in the Berto sofa collection, is the perfect example of how you can combine modern design and full-grain leather. Thanks to its softness and color, Lorn highlights lines, shapes and exclusive details, such as the sharp cut stitched seams on the armrests.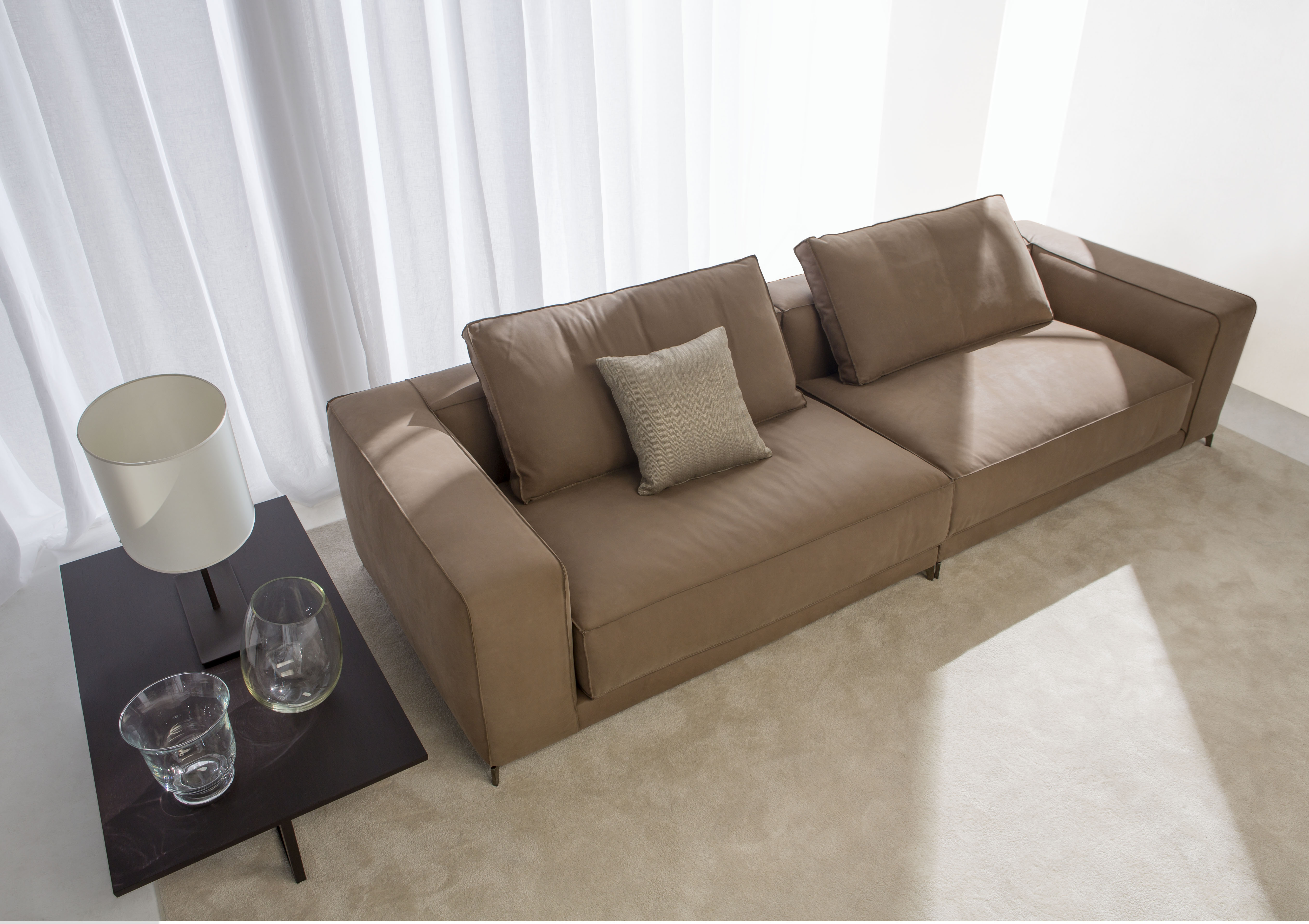 Lorn has a special "textile" effect, which allows us to make covers with great softness, achieving an effect very similar to linen.
Lorn is a natural tanned full grain aniline whose surface is sanded by hand, creating a vintage yet very modern appearance.
A classic tradition of upholstery is the Boston Chesterfield sofa, redesigned by Berto.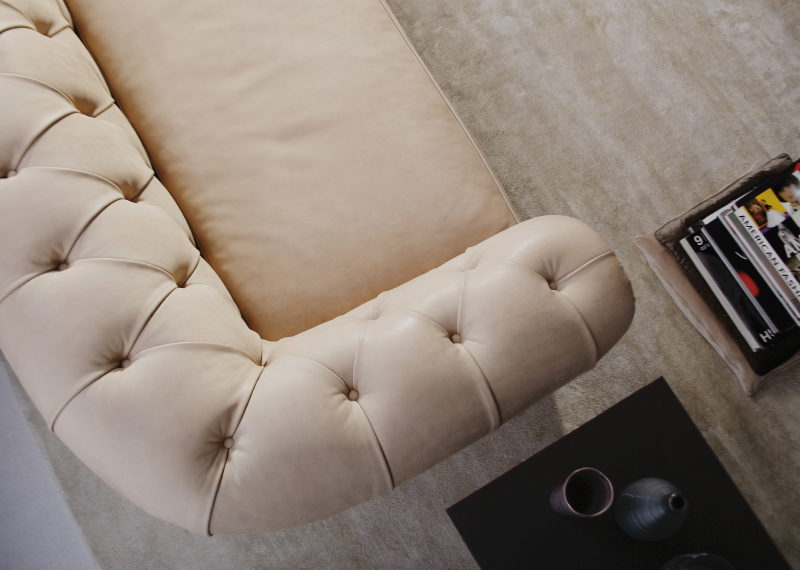 Boston is a contemporary version of this great classic.
Large proportions and softly quilted Boston offers authentic charm to any environment.
In this example, we used the full-grain leather, Ninette, which offers substantial support to the capitonnè quilted finish, which will keep its shape for generations.
Ninette is also a natural tanned full grain aniline, whose surface was sanded by hand, creating a vintage look soft to the touch.
We invite you to discover the Berto leather sofa collection.
View the video clips on full grain leather we are certain you will enjoy the effect.