Finding the right colour so that our sofa matches perfectly the rest of the room where it is placed is not an easy thing to do.
Choosing and matching the right colours is an art that only few people know. It is easy to buy a sofa which, in the showroom, seems to be the perfect colour for our home but once it is in our living room, it completely clashes.
This happens because in the colours of the fabric there can be some "invisible" tones, that is colours which you don't immediately notice but which become obvious when the object is placed in your environment.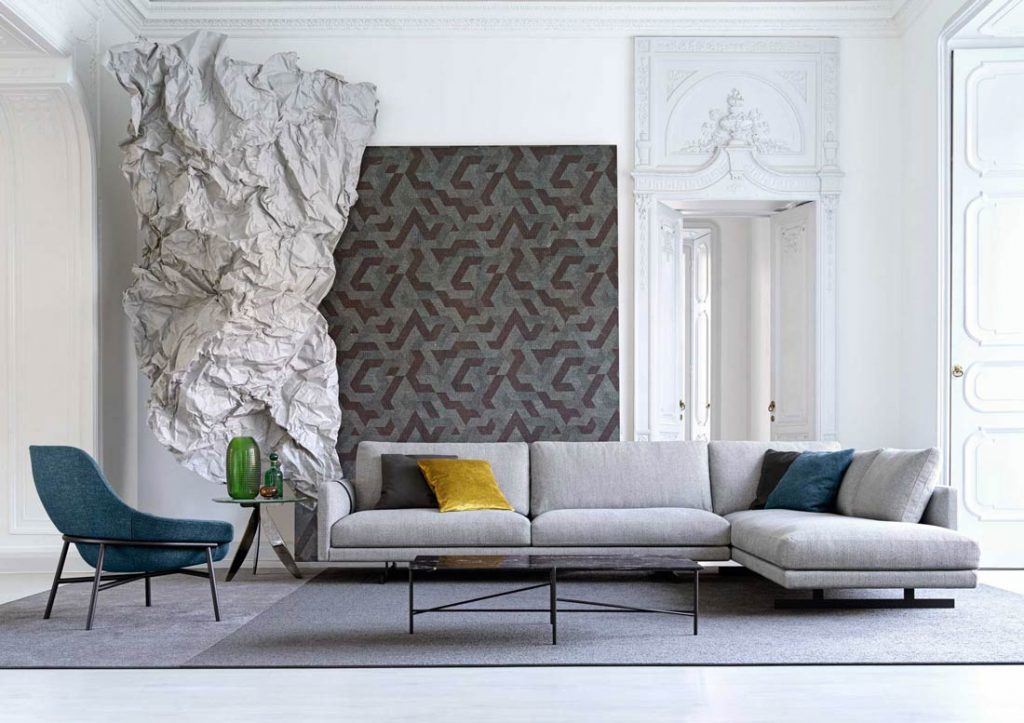 An example of this is an apparently solid blue colour but which hides a shade of red in the weave.
This can create an effect which is not immediately visible but when the sofa is placed in our home it gives a completely different hue to our living room.
And this can completely ruin the atmosphere we want to give our living room.
Above all, as very often happens, you then buy different accessories of similar colours but which also hide other shades in the weave.
And not only.
When choosing fabric you must also know how to look at the thickness, the weight, the finish and a whole series of other small details which often make the difference.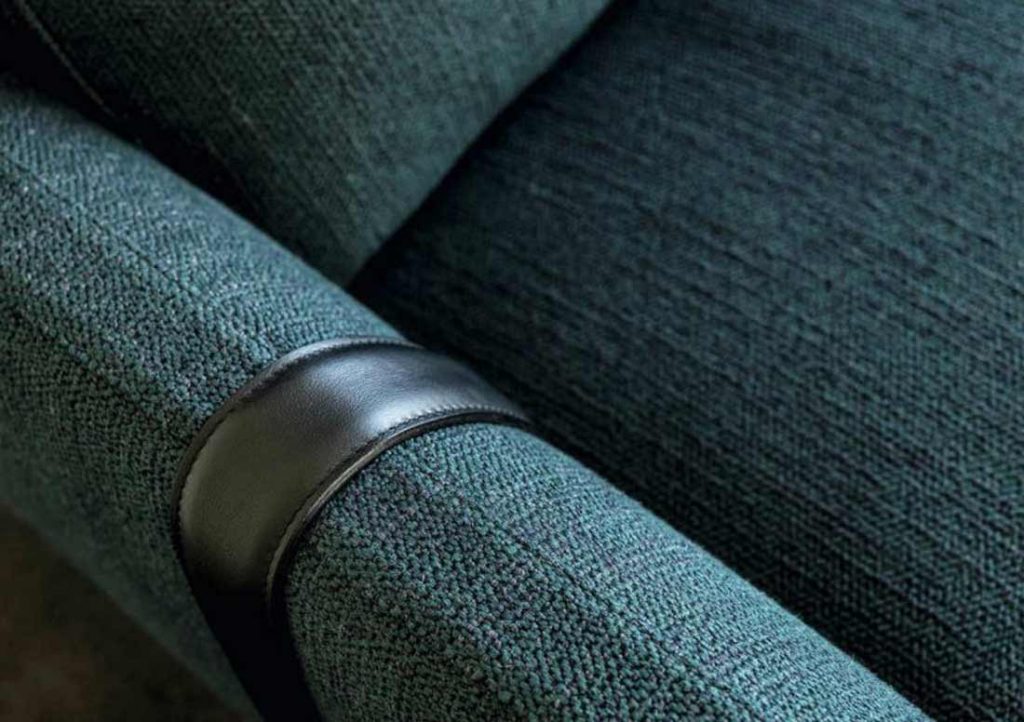 We have created a whole range of fabric where we have deliberately inserted coloured elements.
This has allowed us to multiply the range of colours which you can choose for your sofa.
The fabric which we have created has not been produced based on the designer's idea but it has been created to match the elements of the sofa and accessories that you have envisioned.
So when you choose a sofa for your home you can, with the help of one of our expert interior designers, find the right colour which will match your whole environment and which will reflect your own personality and style.
Because when you choose a sofa you must also know how to match the upholstery with the colours of the cushions, the walls and the accessories such as coffee tables and armchairs. In this way you will achieve an original effect, not only on your sofa, but on your entire environment.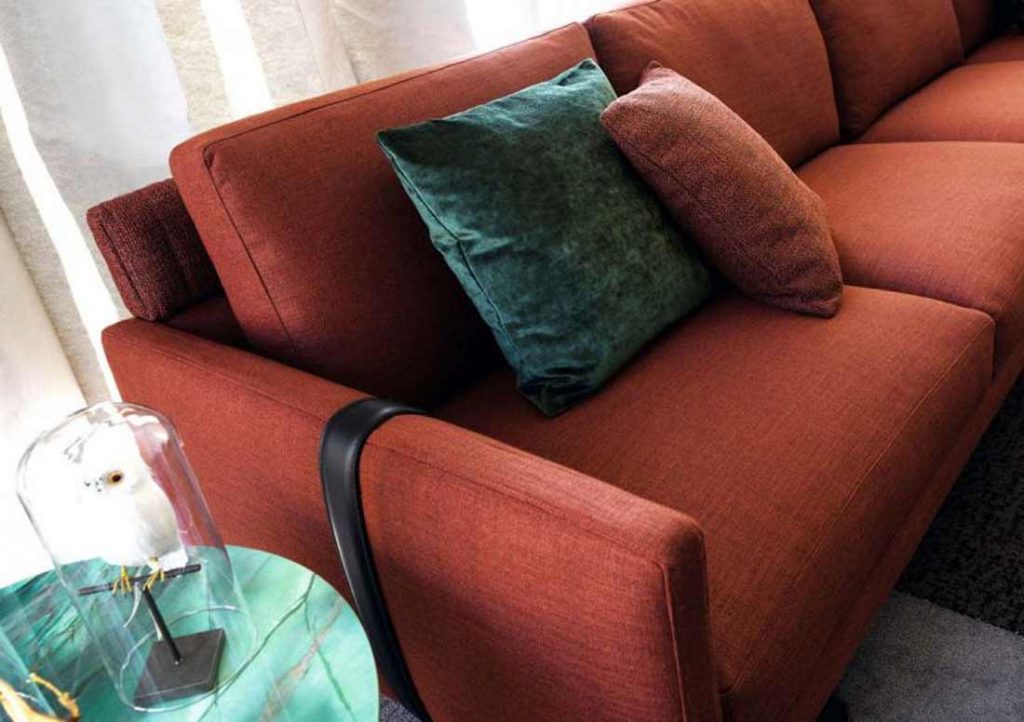 For example, it's important to understand that not all types of upholstery are suitable for all types of sofa.
For the Dee Dee seating system we have created a new collection of upholstery realised exclusively with this model in mind: fabrics with soft, consistent texture in a range of original colours specially created to match the decorative Nubuck leather belts and leather covers in the BertO collection. A perfect style to match the personality of every single customer.
If this has made you curious to see the new fabric collection for the Dee Dee modular seating system, just ask for the complete catalogue by clicking here or book your personalised consultation with one of our interior designers.
Ask now for your personal consultation and create your own furnishing project with one of BertO's Made in Meda interior designers