You run a lot of risks when you decide to choose a sofa on your own.
Forms, colours, fabrics, compositions.
When you have to choose a sofa for your living room you end up getting into a maze of options and possibilities which leave you confused and ever further away from the living room of your dreams.
Who has never found themselves leafing through pages and pages of furniture catalogues with a thousand different ways of matching the right fabrics?
If you are planning your new furnishing scheme, I'm sure you know what I mean.
But that could be the root of the problem, the decision to choose a sofa on your own.
In fact doing everything on your own could lead you to make enormous mistakes.
This is not because you don't have good taste in furnishing but because you are not an interior designer and it's perfectly normal that you will end up by choosing a sofa which does not satisfy your needs.
Basically there are three elements to consider.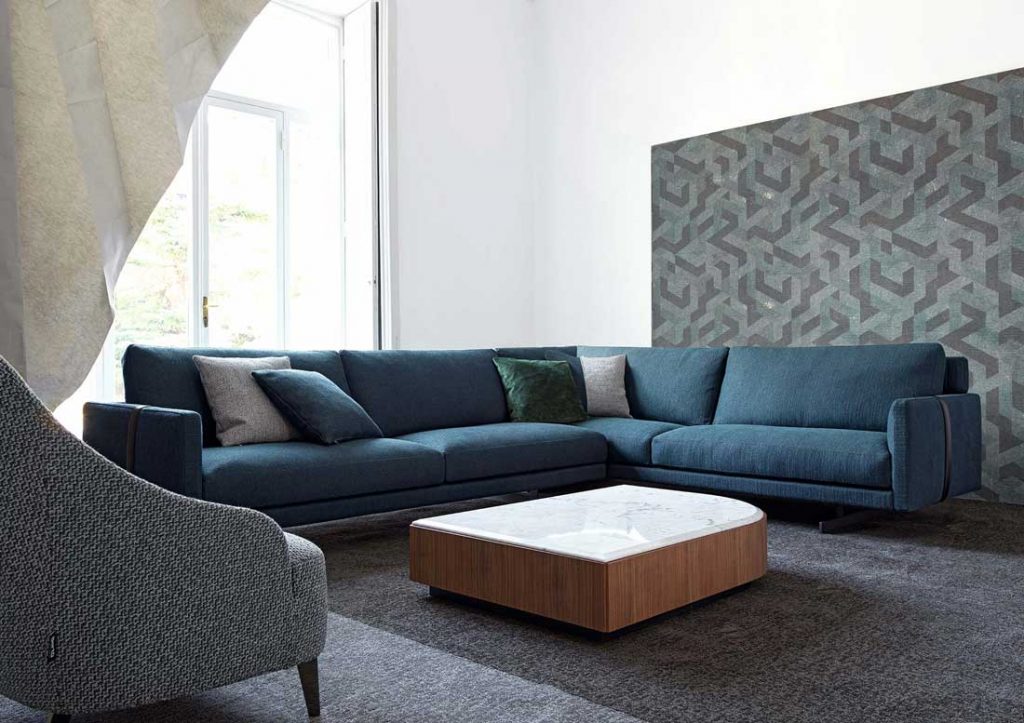 The environment of your home
Taking the correct measurements within a certain space is not easy and often you opt for a sofa which is too big for the space available.
There is the real risk of buying a disproportionate and extremely bulky element.
Your needs
If there are only two of you in your family and you want a sofa which is big enough for your friends, the real question to ask yourselves is "Do I live with my friends?"
If the answer is no, ask yourselves what you would really do with your sofa in your everyday life.
Buying a sofa thinking that every week you invite friends to dinner could turn out to be a very bad plan.
The choice of a sofa reflects your habits and the correct choice could be the answer to all your problems.
The design
Would you put a piece of 19th century furniture in solid wood in in a super modern house full of technological equipment?
No, I don't think so.
Because unfortunately this is the effect that you sometimes get when you choose a sofa without taking the entire project into consideration.
Obviously I'm not saying that you shouldn't have the last word when you are furnishing your own home.
To achieve the living room that you have always desired, it is essential that you are guided in the choice of sofa which is perfect for you.
Dee Dee, for example, is a seating system with infinite possible compositions.
Just to give you an idea, you can create over 60 thousand different compositions using all the elements which make up the model Dee Dee.
On your own, how can you possibly assess and understand which is the ideal version for your project?
It's for this reason hat we have selected the 20 best compositions and we are ready to show you how they can correctly fit into your furnishing project.
To see these solutions, all you have to do is book your consultation with one of BertO's interior designers and create your dream design Made in Meda!
Click below!
Ask now for your personal consultation and create your own furnishing project with one of BertO's Made in Meda interior designers