I imagine you've recently heard of BertO's Made in Meda Design of Dreams.
It's not only about people wanting to furnish their living room or bedroom with taste and style, but it is also about creating a project that radically transforms their lives – starting from what they hold most dear, their home.
This is why we are happy to meet our customers in their new homes, to let them tell us how they solved their design problems and how they managed to make their dream come true.
We met Eva Squillari, a brilliant digital entrepreneur, in her beautiful home on the outskirts of Alessandria. The home is a completely renovated apartment that is enveloped in light and extremely welcoming.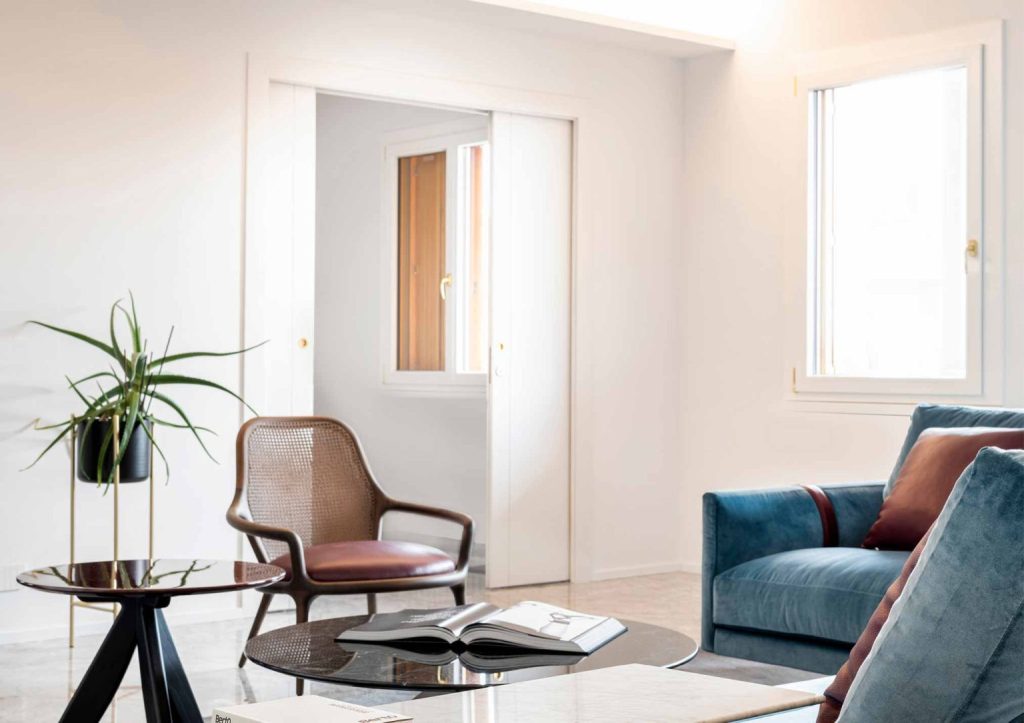 The living room, the center of the Made in Meda by BertO Design of Dreams project, has been curated in the smallest detail to obtain a contemporary and perfectly coordinated look in the choice of materials, coverings, finishes, and, above all, colours.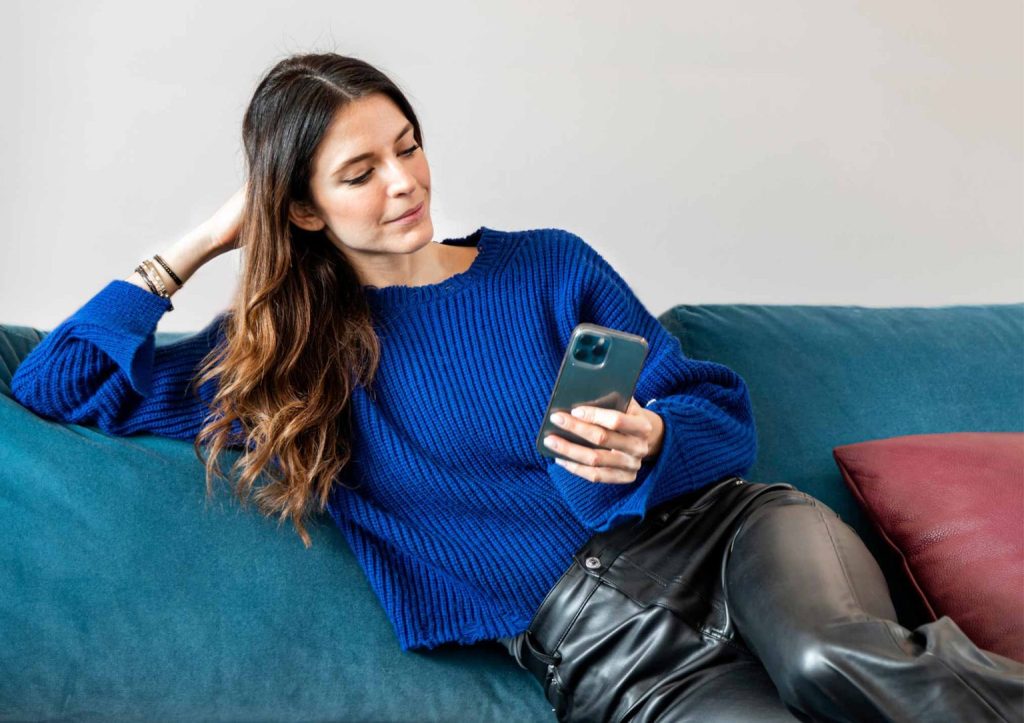 BertO: Eva, could you tell us a little about who you are and what do you do?
Eva Squillari: My name is Eva, I am a digital entrepreneur as well as a model and actress.
I've worked in this industry since I was eighteen.
To pursue this career, and for study reasons, I decided to move from my home town of Asti.
I first moved to Milan and then to Turin to attend university and graduate in food technology.
I have always travelled a lot and so my home has always meant a lot to me. Because I mainly stay in hotels, my home had to be an extremely comfortable place where it was a pleasure to spend the little time I had there.
I really wanted a home that would 100% represent me and be my nest.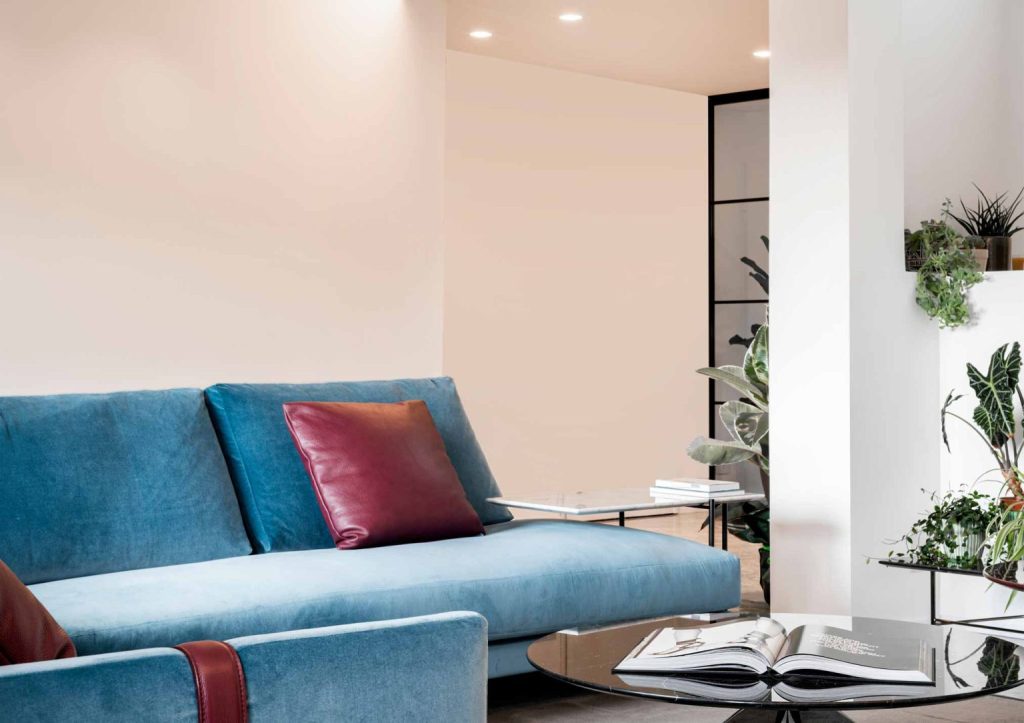 BertO: Tell us which project was designed for your home
Eva Squillari: Last year I decided to buy a new house and completely renovate it, transforming it into my dream home.
I had a clear idea in mind. As part of my work is digital, and BertO is a digital brand, I immediately thought they would be great. I contacted the company via Instagram, after seeing their profile. I was able to immediately talk with a furniture consultant who understood my idea.
I certainly wanted an extremely comfortable home, a welcoming place in which to take refuge after my many commitments and travels.
But at the same time, I absolutely did not want to give up on two aspects that are fundamental to me: the design and the aesthetics of the project.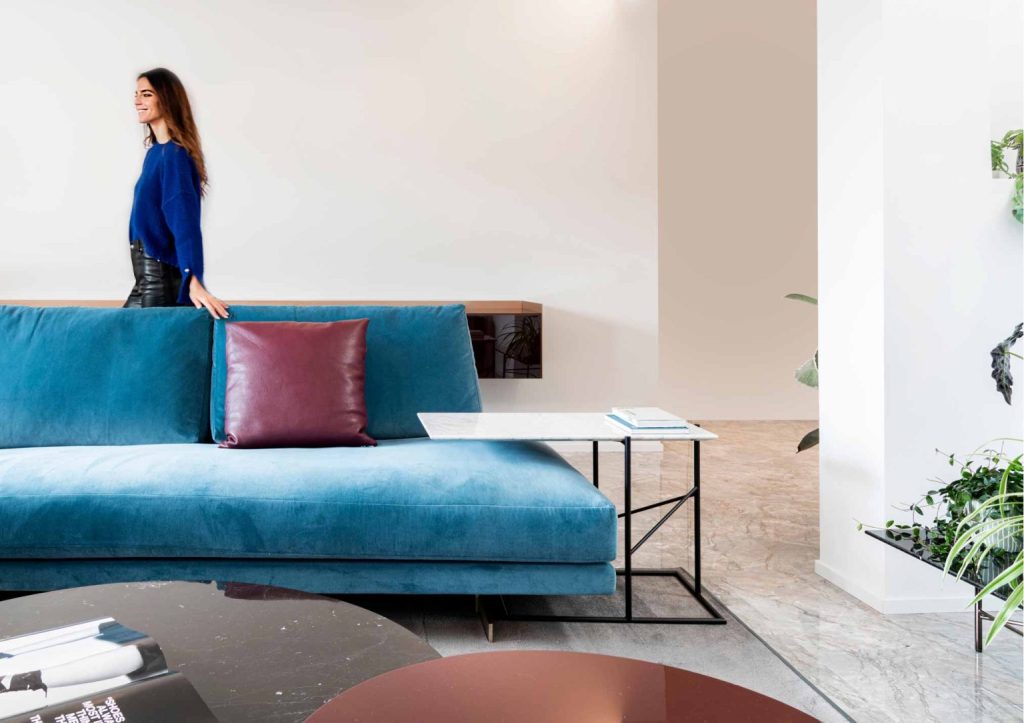 BertO: How did BertO help you to realize your Design of Dreams project?
Eva Squillari: At BertO I found people who knew how to interpret my needs and, above all, my style.
They customized the furnishings in a particular and unique way, perfectly matching the colours and finishes of each individual complement.
Everything goes well together, including the upholstery and finishes, the details of the Dee Dee modular sofa, the King side-table, and the Circus coffee tables which make up a very elegant island in the centre of the room
All this made my dream come true: a modern, design home that is also very comfortable to live in.
A home where I can feel 100% at ease in full comfort.
We thank Eva Squillari for this interview and for sharing the Design of Dreams project for her living room with us.
Find out more about the interior design services offered to complete a BertO Made in Meda Dream Design project.
Ask now for your personal consultation and create your own furnishing project with one of BertO's Made in Meda interior designers