We are currently working on the new photographic project dedicated to the Dee Dee model, the new protagonist of Design of your Dreams made in Meda by BertO.
Between one shot and another, the lights of the set take our thoughts back to the beginning.
To the beginning of what?
To the origins of that sofa under the lights of the photographer.
What was it before it took on its form?
Where was it created and when?
Who created it and why?
These are questions that an imaginary customer would ask, a customer who perhaps comes into the showroom just 5 minutes before closing time and starts to show unexpected curiosity.
Here's what we would say to that hypothetical customer, this imaginary person who comes into the showroom one evening at closing time when we willingly spend time trying to satisfy his curiosity.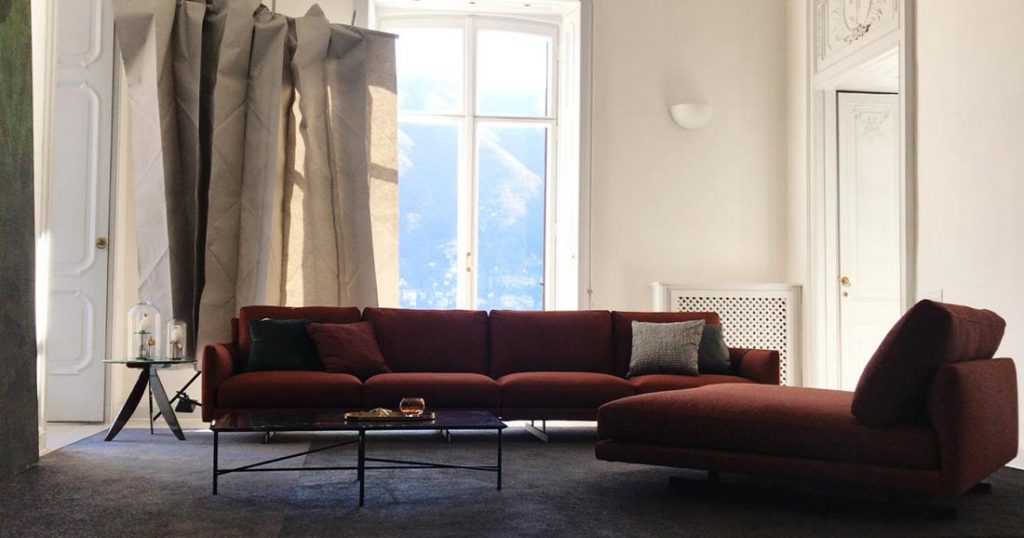 Welcome and thank you for coming here this evening, please don't feel embarrassed about the time.
It is never closing time when you do your work with passion.
You want to know where this sofa comes from and how it was created, don't you?
Thank you for giving me the chance to tell you all about it…. But let's sit down and make ourselves comfortable, it's a long story.
One day, at the beginning, someone had an idea.
We don't know who had the idea, it isn't important.
What is important is that this someone spoke to someone else.
That someone else, a professional designer, started to do some research and study the idea.
Not only the aesthetic form but the materials, craftsmanship and production processes.
He had long conversations with our craftsmen, trying to understand the qualities of different frames and the characteristics of certain structures which would be ideal to create that particular model.
Workshop, sketches, workshop, more sketches.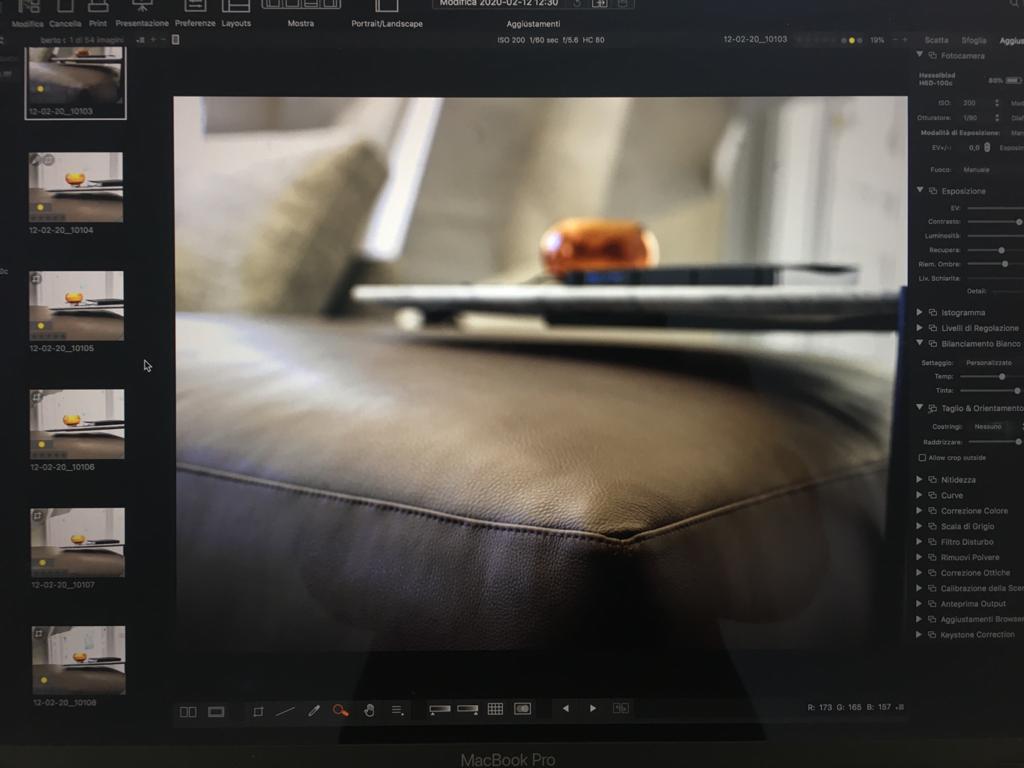 Draft after draft after draft.
Interminable solitary sessions, sometimes shared with a designer colleague before reaching a synthesis, a series of conjectures which, always staying within the limits of constructive architecture, reflected the original idea, enhanced it and made it real.
But it wasn't real yet, it was only a design. It was, in fact, a series of designs because every object which we produce here first comes to life on paper in a hundred different ways. Only then do we start thinking about which materials and which type of process we would use to give it substance and to make it real.
Models, models and again models… every curve, every angle, every line of that sofa has been reproduced in 3D then constructed for those experts who think of nothing else, day and night, trying to find the best form to achieve a result which, when finished, will satisfy your wildest dreams.
What did you say? The "dream design"?… Yes, that's us!
So, as we were saying, test pieces are made, varied and finally we reach a synthesis.
The basic model. Then it is varied again, we start wondering if the point where we have arrived is not the end but just a new beginning. It often happens that what we thought was finished yesterday evening, this morning is just another beginning.
The hours are interminable, we don't count the days, the road is long.
From the model, finally in its definite form, we then move on to the choice of materials. How many materials can we use? So many, so how do we start to choose? There is no written rule, no computer programme. There is just the imagination of the men and women working together in a team, trying to visualise the best results, each working on the ideas of the other, always moving towards perfection. So after a long process of selection and tests, we finally reach a decision: leather.
Then starts the selection of the hides, visits to the tanneries, tests, various solutions within a vast range of possibilities, an endless range of different combinations.
Which type of leather looks best, fits best, is the best? A this stage it's impossible to know the answer, to understand we have to move into the workshop.
There is no limit to the time dedicated to the choice of materials, it seems endless, which in fact it is, because even when the model is in one of our shops, there is always the opportunity to make some small change.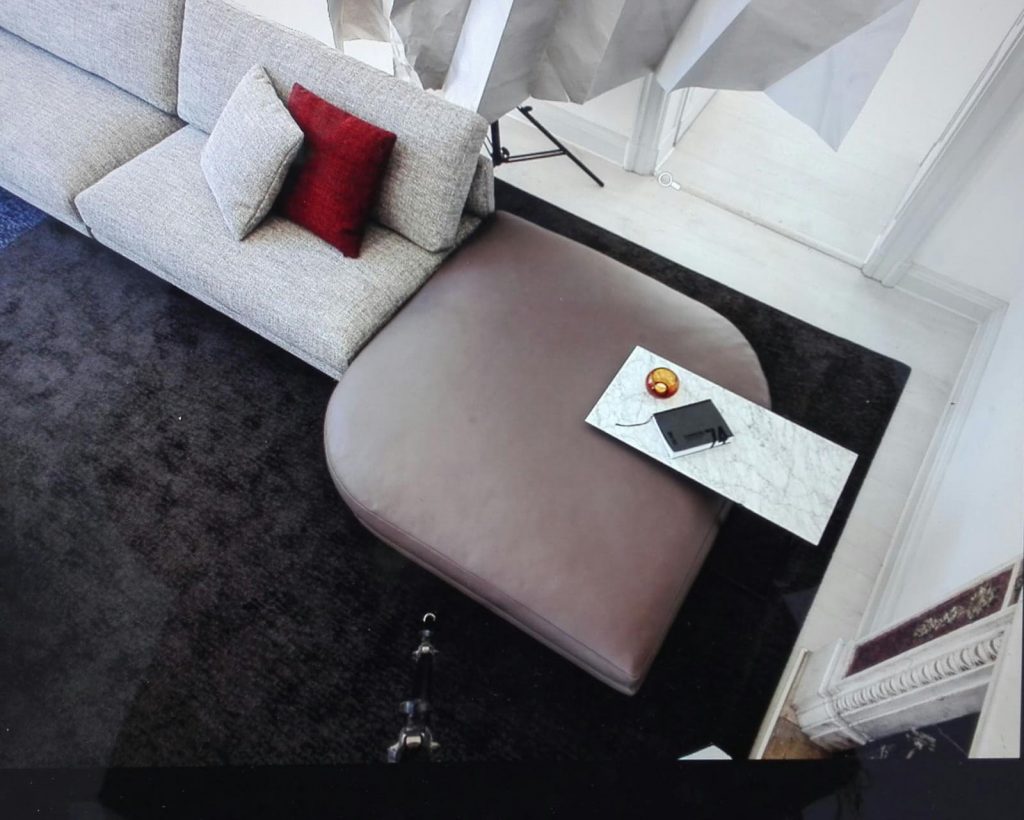 So this sofa is finally ready?
No, not yet because the range of colours still calls for our attention.
This is where the considerations leave the workshop and move on to the territory of fashion and trends. The journeys and research are endless in the search for the right choice of combinations. Every shade is a different concept, every concept has a different shade in a continual play of colours and hues.
But we still haven't finished – maybe you're tired of listening to this long story, can I offer you something to drink? – but as I said, we still haven't finished, we are just at the point where we have created the sofa but is this enough to complete an entire habitat, a place where we feel truly at home?.
Aren't our homes made of light, of atmosphere, of materials on the floor and colours on the walls?.
Yes, of course.
This is the moment to start thinking about accessories to complete a furnishing scheme where a carpet, a lamp or a decorative object complete the atmosphere.
How much time has passed, how much energy has been spent, how much intelligence and sensibility has gone into all this?
It is impossible to calculate, not only because the quantity is so great but because these are things which cannot be counted … (since when has aesthetic taste had a unit of measurement?)
Just think, during this long road we have even written a book which tells the story about part of our life which has stretched over years, even decades.
Yes, four decades and a bit….since 1974 our society has worked in this way and with this Spirit, over and over again through the years.
So, that is the answer. I'm sorry if I've been a bit long-winded but I couldn't give you anything less than a complete answer to your curiosity. Once again I would like to thank you for coming here tonight at closing time to satisfy your curiosity. Our whole society is extremely grateful for your attention.
Come to one of our BertO showrooms and discover the Design of your Dreams made in Meda.
Call +39-0362-333082 and make an appointment for your free consultation with one of our interior designers.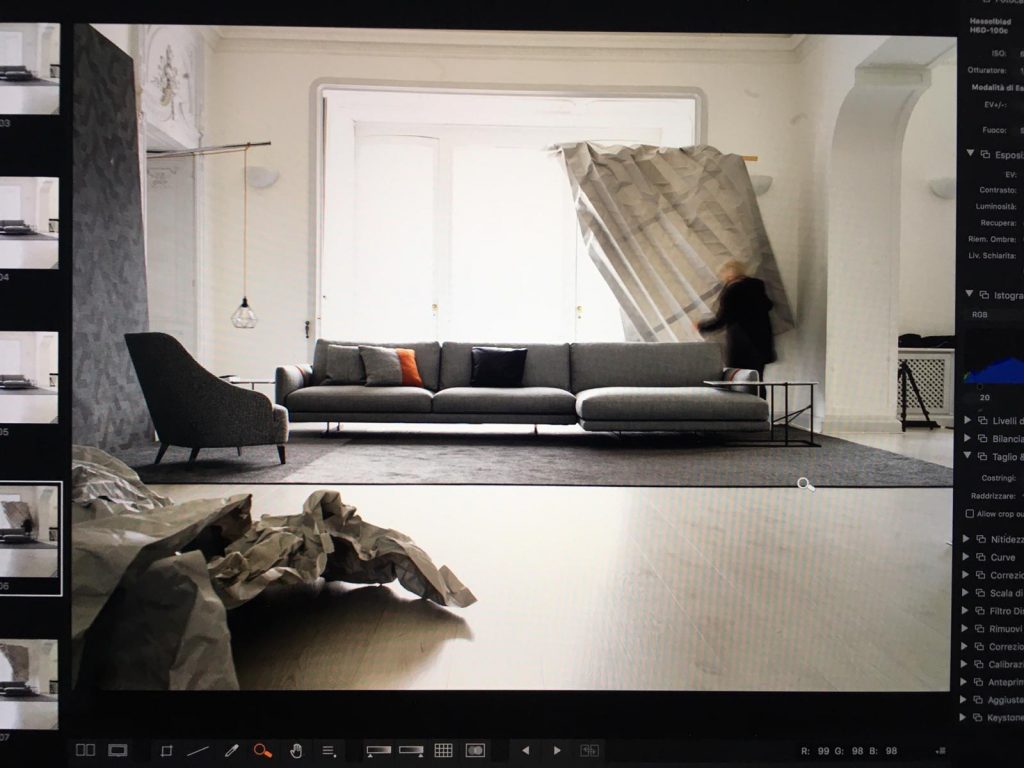 Ask now for your personal consultation and create your own furnishing project with one of BertO's Made in Meda interior designers