A new look for the smallest products of the BertO Collection: the pouf beds of the collection will have a new look with the usual comfort.
The pouf beds AL, GHISALLO and PAGURO will be available with two new covers and different fabrics, new tailoring details and design in order to underline their functional and modern forms.
These three models can be purchased either with leather or fabric cover, with a GROS GRAIN trim that forms a geometrical pattern available in the same color of the cover or in a contrast color; the covers are also available with an adjustable zip from ground to the four corners of the padded surface.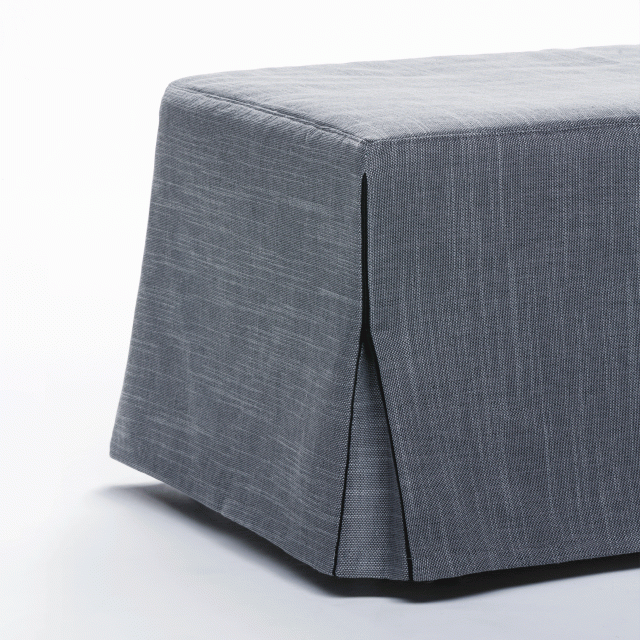 The pouf bed AL can easily turn into a single bed provided with an electro welded steel frame and a polyurethane foam mattress.
Compact sizes for this pouf bed – cm L.75 x P.75 x H.45 when closed – available with same fabric as your sofa or with a detail that matches its nuance it is an ideal footrest in front of the sofa.
If necessary with an easy opening movement AL can turn into a practical extra bed for friends and relatives.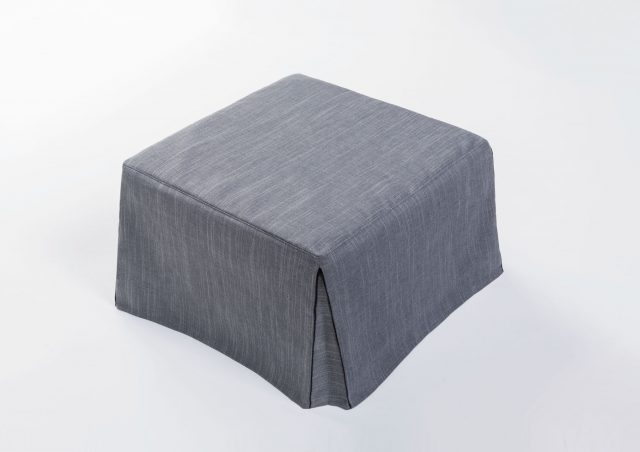 The pouf bed GHISALLO includes a comfortable and ergonomic bed in less than one square meter: cm L.80 x P.70 x H.48
Available with an electro welded steel frame, a polyurethane foam mattress and pirouetting wheels for an easy movement in every room of the flat, the pouf bed Ghisallo offers a simple opening mechanism and can turn into a very comfortable single bed.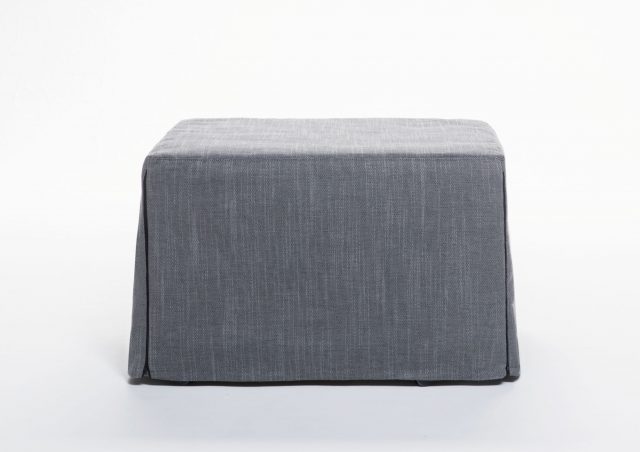 If you desire a more comfortable and larger mattress we suggest you the pouf bed PAGURO with a queen size mattress included: it is the perfect solution for your comfort requests.
Paguro can match your living room sofa or be used as a single element in the smaller rooms.
It is easy to move thanks to two practical side-mounted wheels and can turn into a wide and comfortable bed provided with an electro welded steel frame and a polyurethane foam mattress.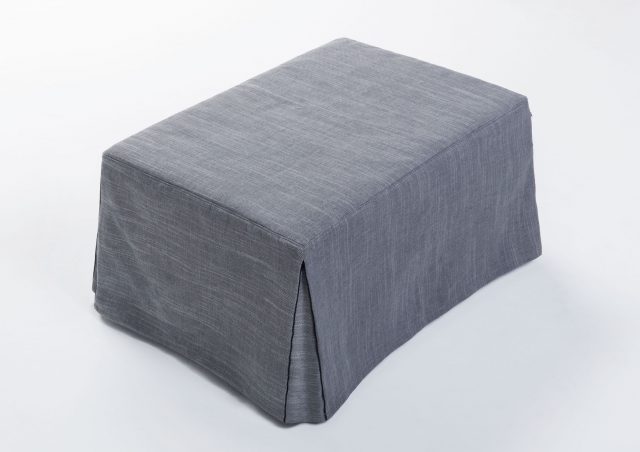 How can you buy and customize your pouf bed?
– choose the best model for your needs
– choose the cover out of more than 3500 proposals in our collection
– choose and match the detail to your cover: gros grain trim – in the same or contrast color available – or zip.
– buy AL, GHISALLO or PAGURO in our showrooms or online.
For more information and assistance dial our number +39-0362-333082 or send an email to servizio.clienti@bertosalotti.it
We will assist you in creating every step of your interior project!