The sofa Joey with removable chaise longue is the latest product of the Collection 2016.
We have created the sofa Joey in our laboratory with one idea in our mind: we would like to satisfy every single request for comfort and design coming from our customers and let them become the real designers of their own comfort.
The right proportions of the armrests, the perfect finishing of the belts seams, the softness of the roll cushions and the different density of the seat padding: we take good care of each detail for our sofa.
An intense work, a great and important challenge that allowed us to get to this point: we are really proud to present the sofa Joey in the versatile version and the modern sofa Joey with leather cover.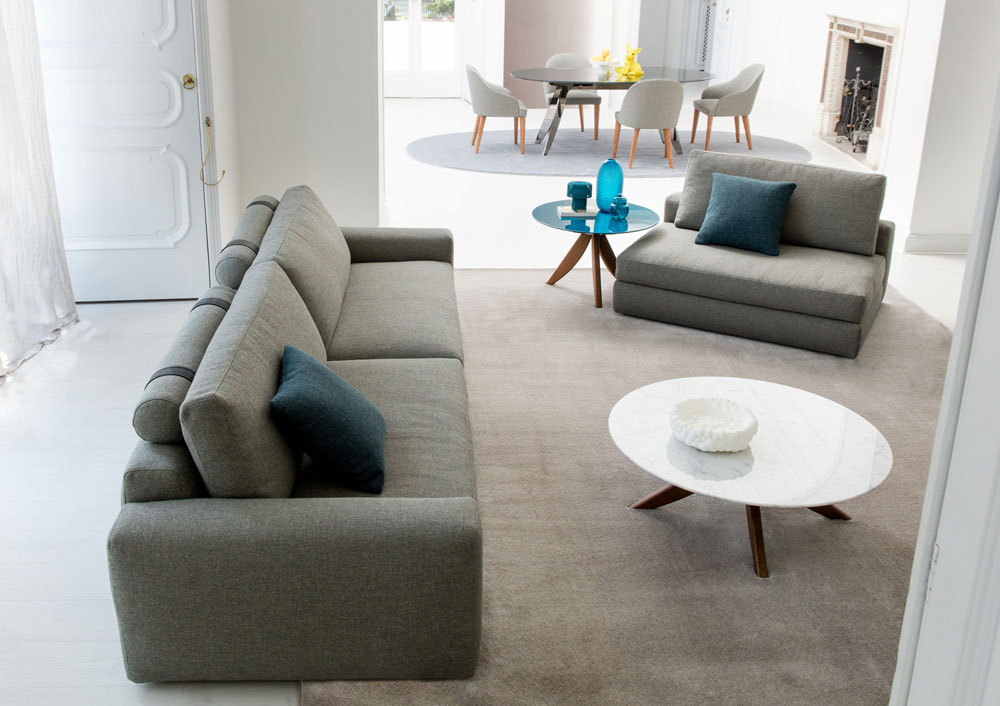 The chaise longue is the main protagonist: removable and versatile it can be easily turned into an extra sofa or into a practical top for trays, books and magazines.
Thanks to the innovative custom made technology you can get the sofa Joey with ergonomic seat padding: the seat cushions have a soft padding in the middle, supported along the perimeter and wrapped by a thin layer of goose gown
The sofa Joey is available in two different versions: "Comfort" with high enveloping backrests and supported seat, and "Sport" with lower backrests and deep seat.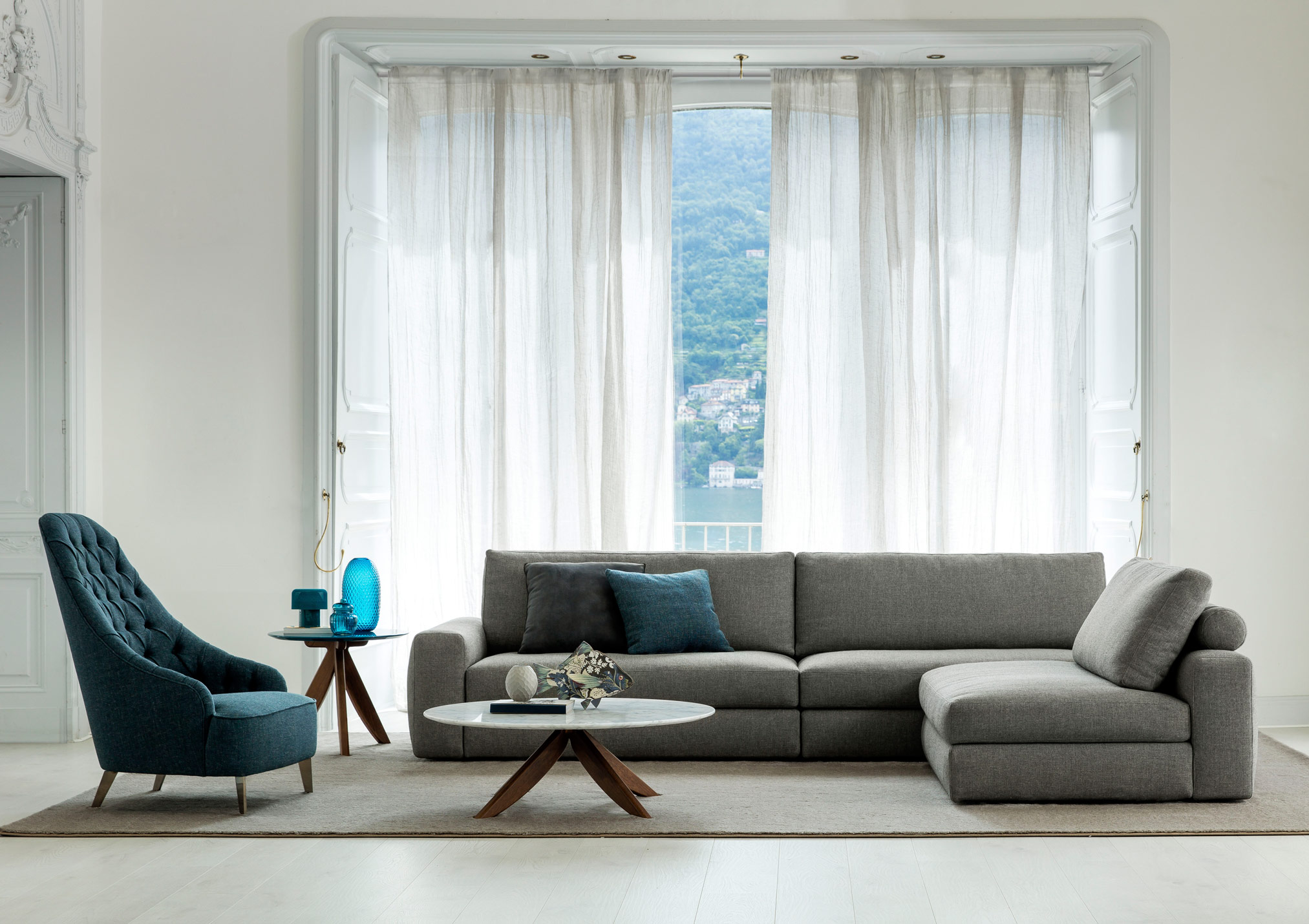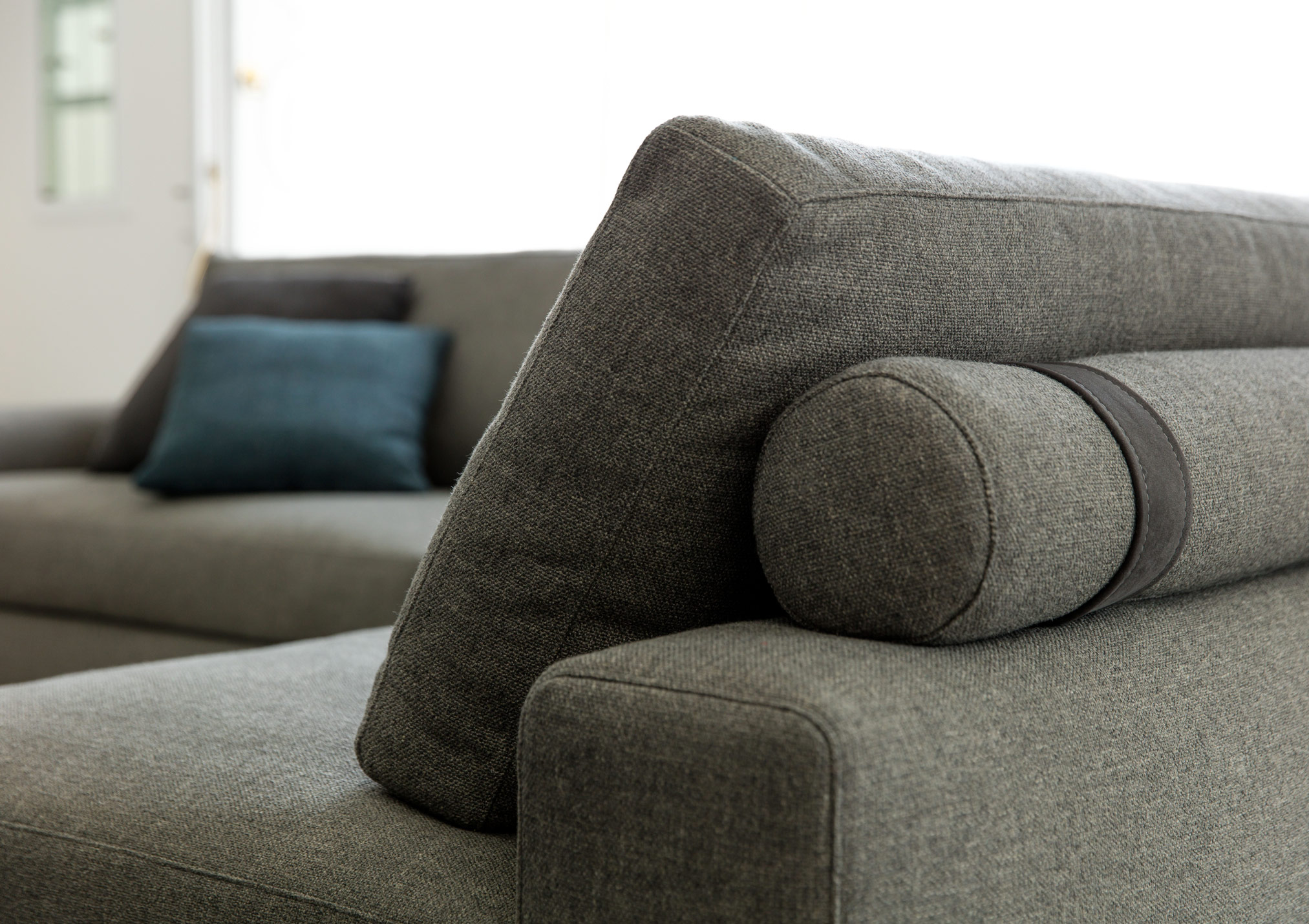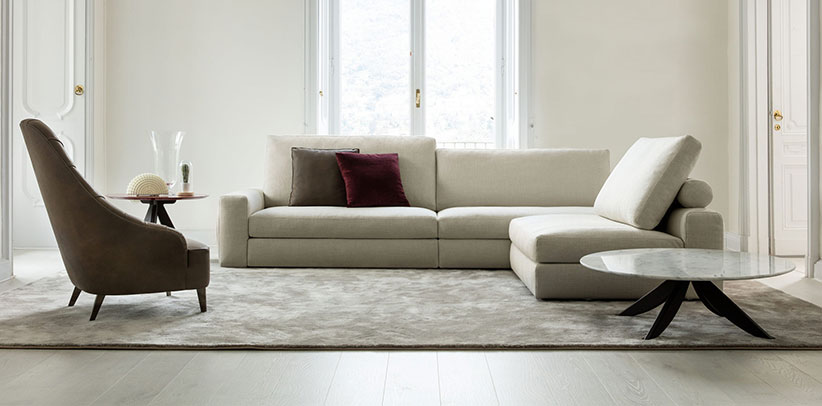 Thanks to its sizes and dimensions the sofa Joey is the ideal solution for environment with small spaces.
The armrest provides a soft and cozy comfort: it is 52 cm. high and allows a perfect view even if the sofa is placed just near the entrance of the room.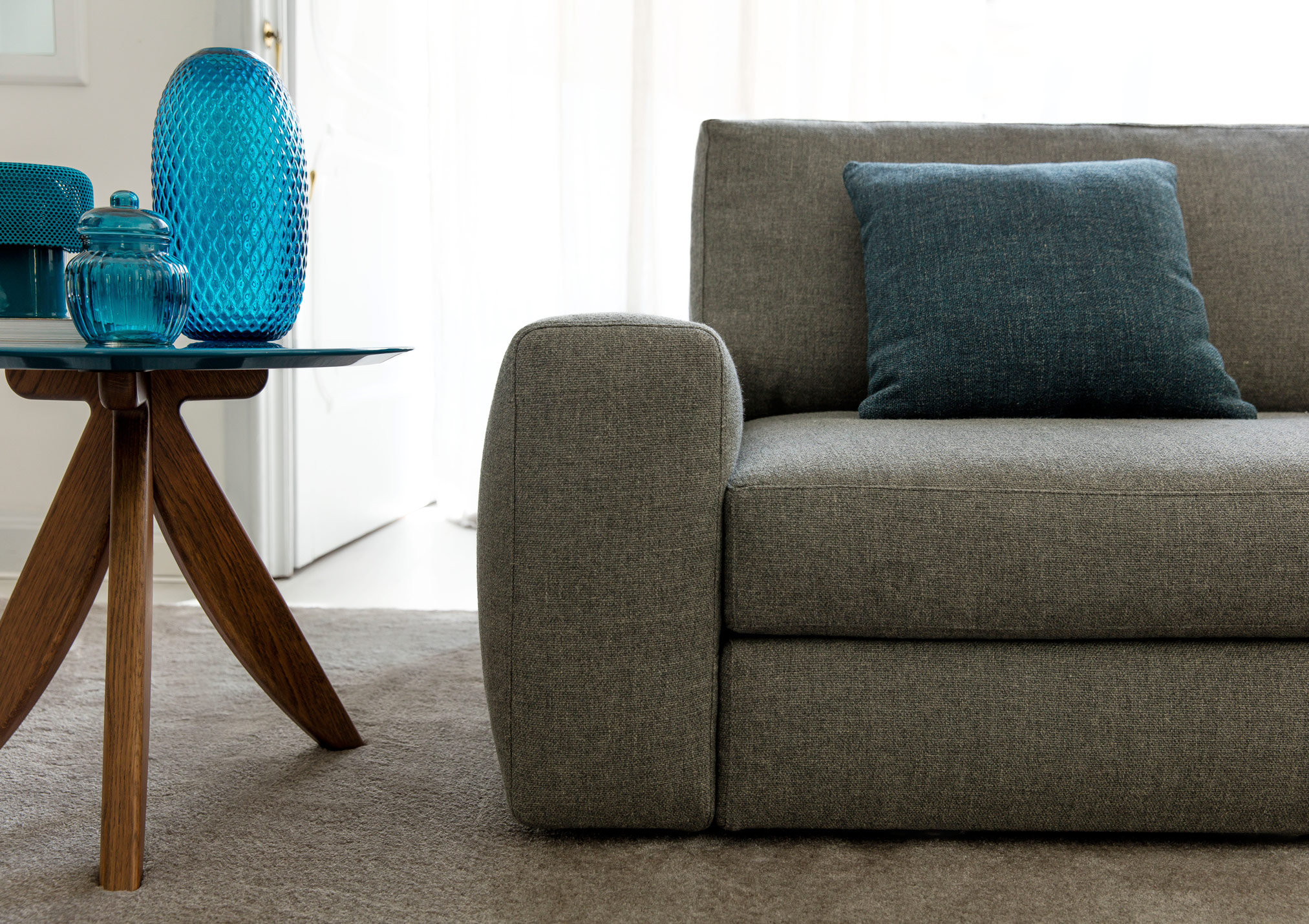 The backrests are supported by smooth and compact roll cushions that are linked to the structure by soft and precious Nabuk belts.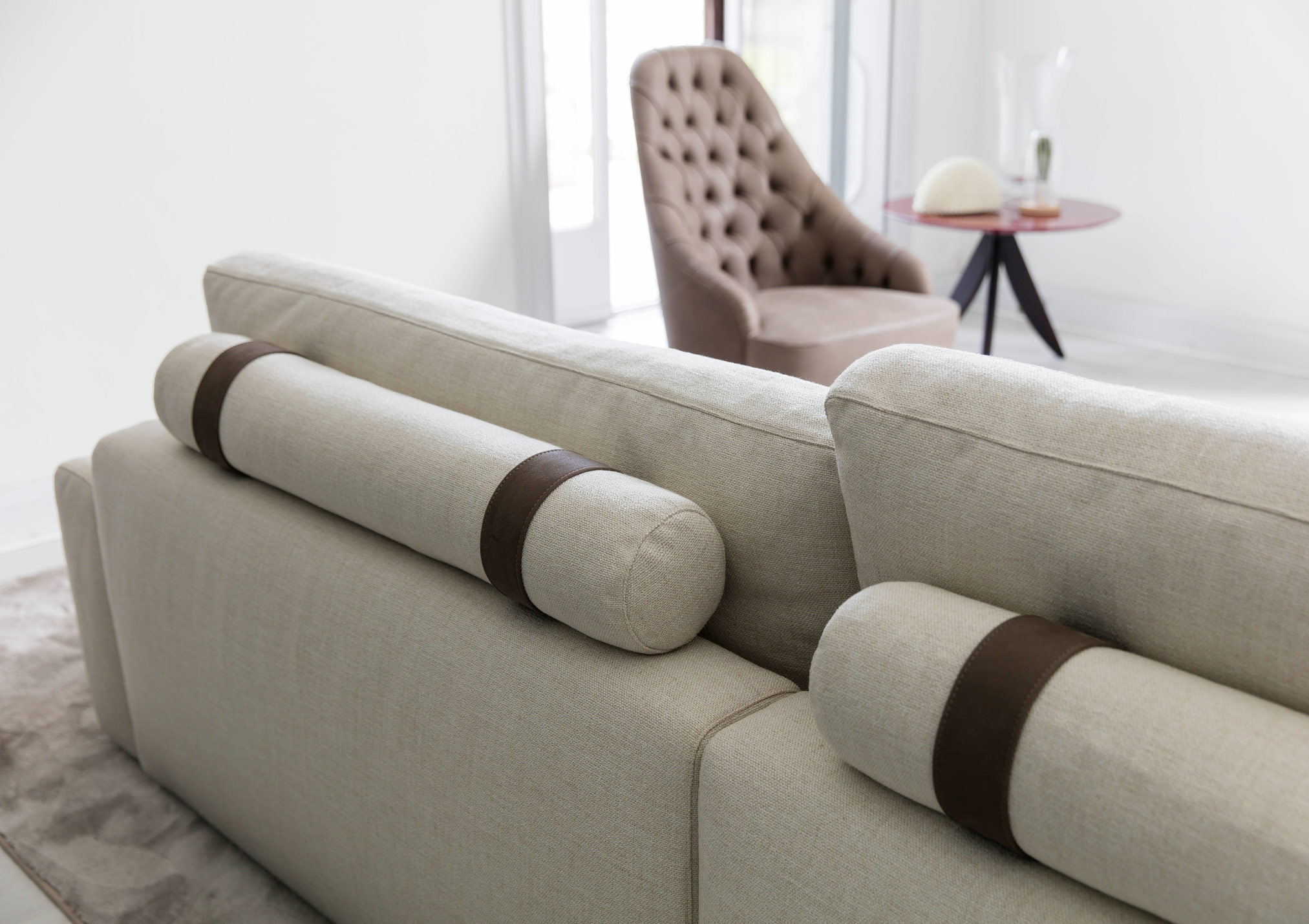 The leather version of the sofa presents sharp cut stitching that underline the exclusivity leather cover at its best.
Either in the sectional or in the linear version the sofa Joey has a soft and light design: it immediately invites you to become the designer of your own comfort and to give yourself an exclusive opportunity to furnish your house with an intimate setting, relax and warmth.
Get the sofa Joey totally custom made in every single detail: talk to Marion and come to see it in our showrooms in Meda!
For more information send an email to servizio.clienti@bertosalotti.it or call our number +39+0362-333082