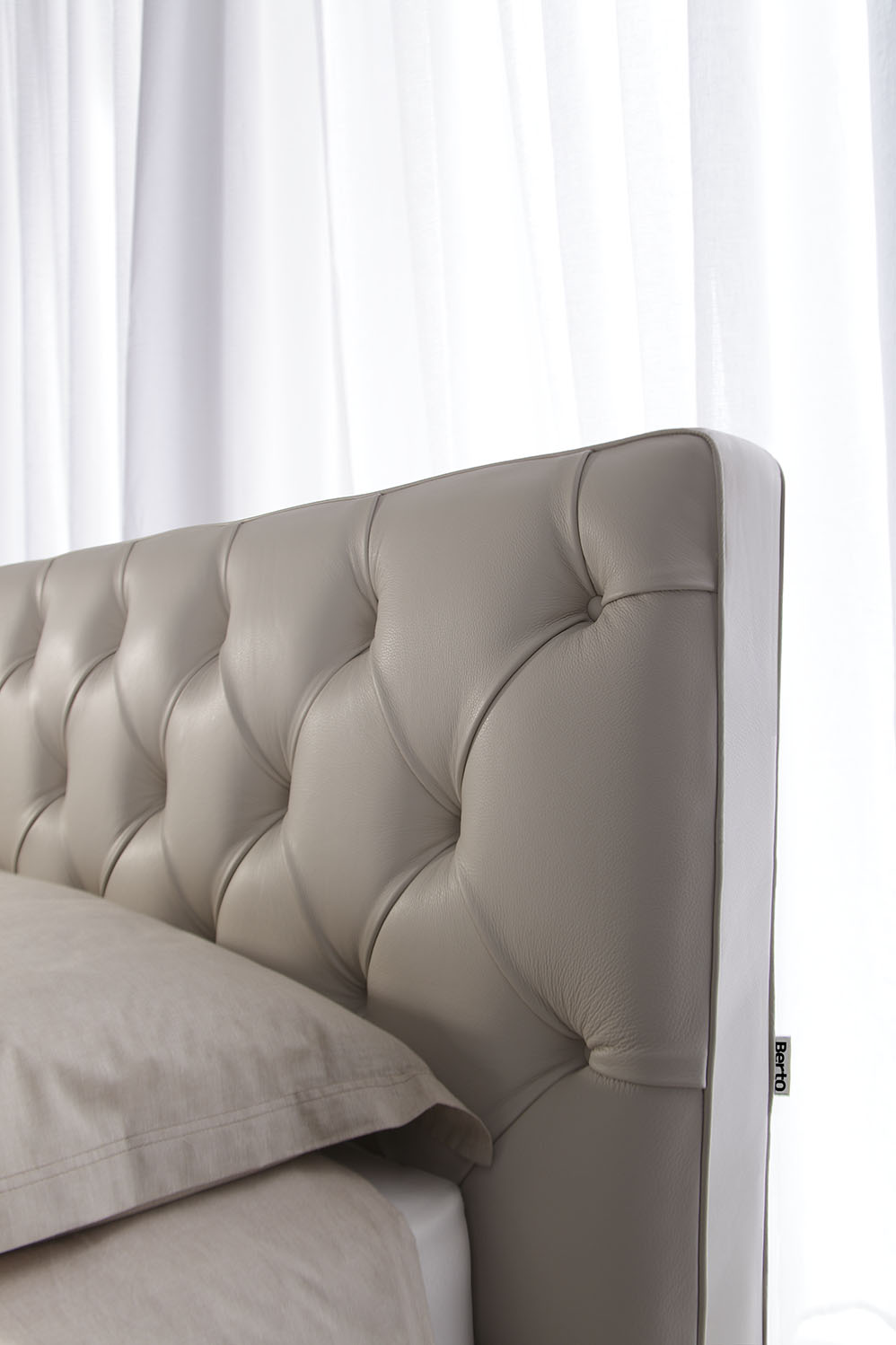 The history of Tribeca, the bed, reminds us of our role as upholsterers today: we combine innovativeness with tradition and offer it in a unique design, because all of our sofas and beds are distinct, that is the history of our production.
Knowing how to interpret the past is our daily routine, as well as our challenge.
It is easy to see that Tribeca bed combines originality and skill:
– Traditional techniques such as the capitonné with the folds going in the vertical direction.
– Elegantly stitched seams for the headboard and double stitched for the container.
– The exterior cover enhances its proportions: shown in light gray full grain leather.
– Every detail, made completely by hand the hands of an expert master artisan, Carlo Berto.
The focus of this bed is on the padded headboard, Tribeca truly crosses the threshold: with the headboard at an inclination of three degrees for comfort and the diagonal folds sewn directly to the side panel and larger than tradition would suggest it unites the past with the present flawlessly.
This is why we are so proud of Tribeca bed, because its history is also ours.
For information, please call us at +39 0362-1851425 or send an email to servizio.clienti@bertosalotti.it