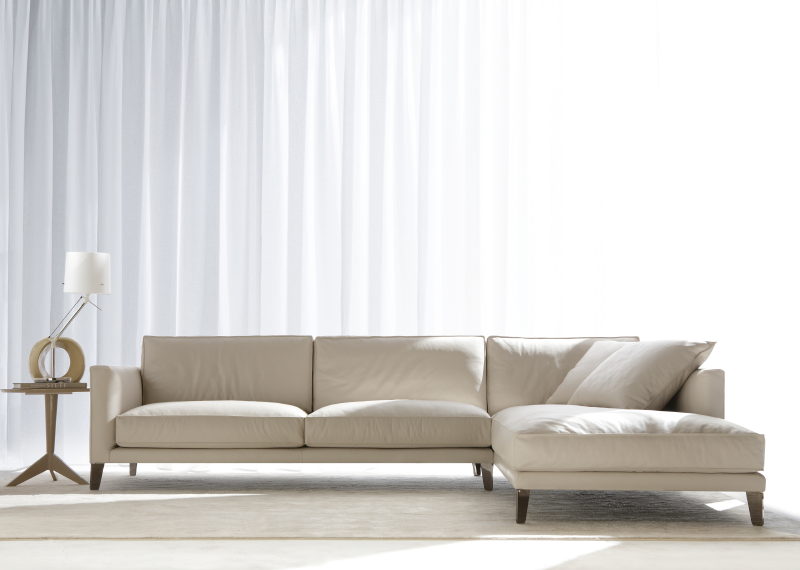 Christmas is just around the corner, with this post we would like to lead you into a pristine time of year by allowing you to imagine how you would spend the holidays relaxing in total elegance.
So, we asked ourselves: "Which sofa would we choose to pass our Christmas holiday?"
It was easy for us to respond to such a question, standing in front of our Time Break sofa in new white leather. The answer seems almost obvious this sofa is the epitome of elegance and relaxation.
Well, why would we want to spend our holidays on this sofa?
– Because it is a modular sofa with generous proportions therefore able to accommodate the entire family.
– Because it is extremely comfortable thanks to the goose down seat cushions with polyurethane foam inserts, Time Break satisfies the needs of even the most demanding relatives.
– Because it has an alluring design, elegant soft lines and chromed steel feet.
– Because it provides an unprecedented sensory experience in full grain white leather, its sublime perfection is nothing less than indulgent and comfortable.
– Because its incredible softness is enhanced by tailored details such as pinched seams, which make Time Break the sofa, nothing less than elegant.
We imagine at Christmas perhaps more than any other time of year, kicking back to enjoy a few hours of total relaxation like loosing ourselves in a movie. For these and many other reasons, Time Break is often a sophisticated solution mainly because it can be customized in size, in level of comfort desired, in specific detailing and let's not forget the exterior cover.
If you really cannot resist, come visit us, we are open during the holidays in Meda and in Rome. Check here for days and times.
In short, it could become your dream sofa, which allows you to relax just looking at it. 🙂