People are always talking about Made in Meda, and, in our opinion, this is completely justified.
To better understand how all this started and to further explore this important concept, we want to put a few questions to Filippo, always a champion of all the good things which happen in our city.
He has a great passion for Meda and he has always demonstrated this in his work online right from the early years of 2000. Wherever his voice arrived through the web, he took his city with him.
Today we can hear directly from him why the concept of Made in Meda can almost be described as "a manifesto" for those who work here and, above all, what will this mean for the future of our territory.
Over to you, Filippo!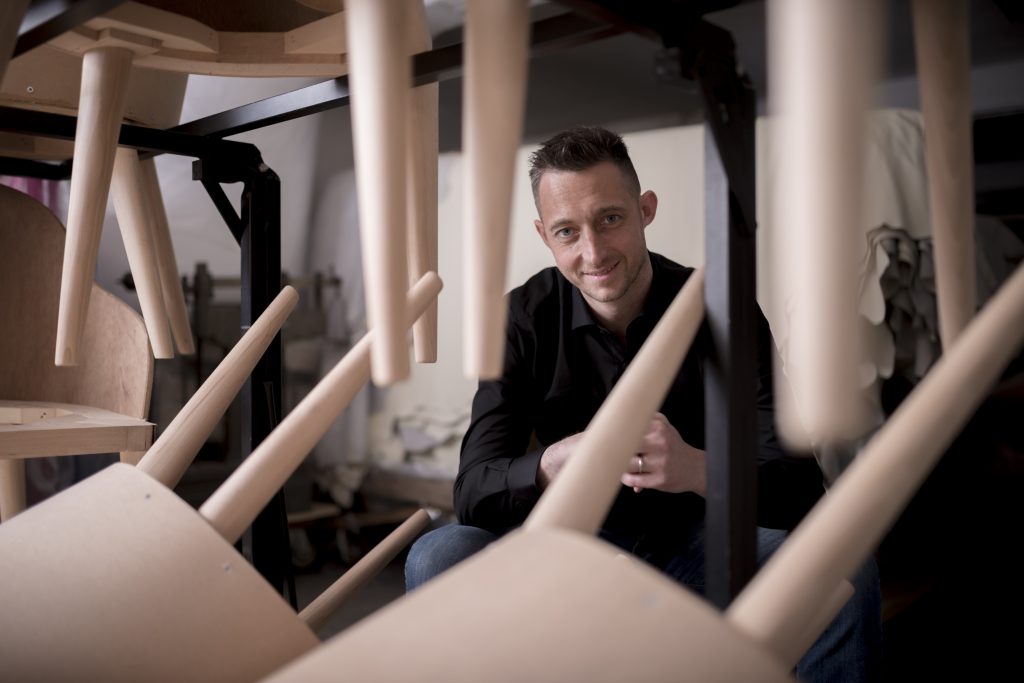 First question: Filippo, what can you tell us about Meda?
Meda is one of the most important cities in the world. It is even a capital: the world capital of Design.
This is demonstrated by just one simple, indisputable fact; the societies which have made Italian Design famous throughout the world are from Meda.
I won't mention any names because I would be sure to forget a couple and for this I would never forgive myself, but the history of our sector speaks for itself: our territory is the absolute protagonist.
I am incredibly proud of Meda and of the historical presence of my society in this town.
Once again I must thank the founders of BertO from the bottom of my heart for having chosen, back in 1974, the most important territory in the world in which to found and expand their society.
Everything, all the targets we have reached, all the stores we have opened, all our customers throughout the world who, even now, right in the middle of the Covid emergency, continue to choose us… we owe all this to Fioravante and Carlo Berto, and to their decision to produce an excellent product worthy of that which we call "Made in Meda".
Your society – totally and undeniably Made in Meda – is also known for its visionary and evolved approach to the Web. From this apparent contradiction comes our first question: is the Internet useful in Meda? Does the Internet help the territories, the productive areas, the local communities?
We had the good luck, the intuition and the tenacity to utilise the Internet when not everyone else was doing so….for us this had a very important effect and, I am pleased to say, it had this same effect on our city.
Back in the year 2004, BertO had already created the first corporate blog in the world of design (and still has a huge following online), and for over 15 years our society's approach to the Web has been known at every level, both national and international.
Google ambassador and Caso studio Google, the subject of seminars and workshops in many of the major Italian and European universities and quoted in dozens of publications, have accompanied and gratified us in recent years on our journey which from innovative has became a reference point for many people.
Honoured and grateful for all this, we are also aware that in all the stages of our journey along the "highways of computer technology", as we naively used to call the Web, we have always taken the city of Meda with us.
The conversations, the contacts and the exchanges we have started and carried constantly forward have always brought Meda to the attention of all our interlocutors throughout the world.
As always, anyone who meets BertO online, whether from China, from the United States, from the Arab world, from all over Europe or from any other corner of the globe, we have always said the same thing: Welcome to Meda!
All this just to say that the answer is: "Yes, the Web is an enormous opportunity to promote a territory" and we can back-up this claim with over 15 years of innovative approaches and interactions on a global level, always presenting our territory together with, and sometimes even before, our own brand.
One thing you can be sure of, wherever there is BertO there is also Meda.
We always fill the role of ambassadors for Meda, just like many other societies and we do this every day with pride.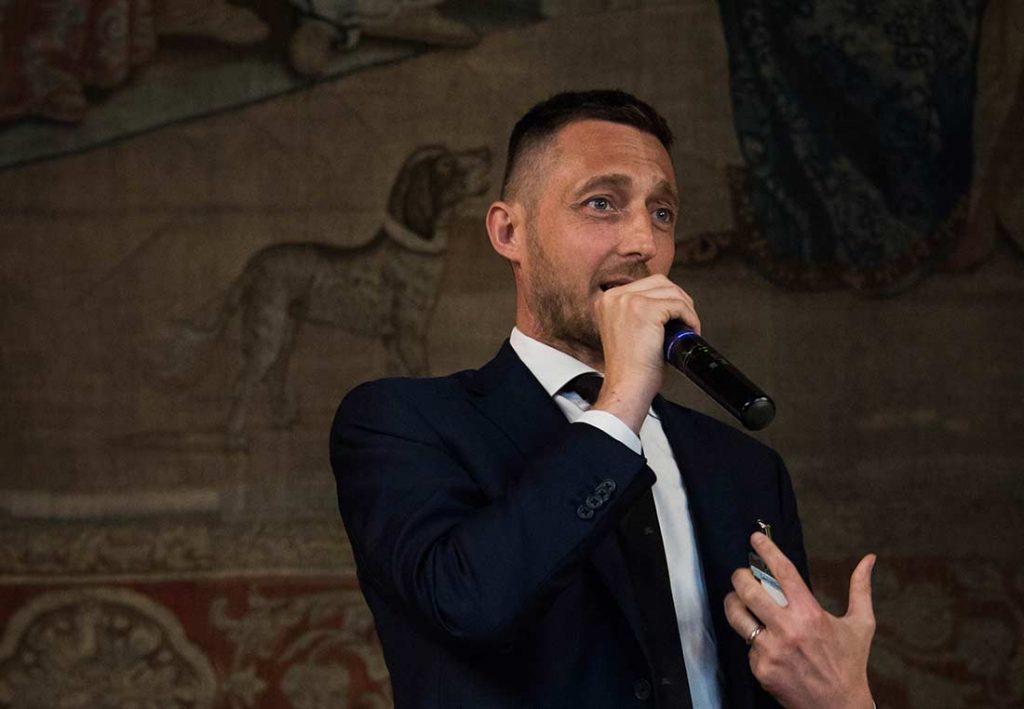 In your opinion, what are the qualities for which Meda has earned its specific and renowned identity?
Apart from what has already been mentioned – that is the fact that most of the most important Italian societies who are protagonists in the world of design are from Meda – this reality can also be seen through the testimony of the important people throughout the entire supply line.
In our sector, any designer or entrepreneur will agree that whenever they are faced with a particular task, whenever they need specialised craftsmen with extraordinary ability and talent, there is only one place in the world where they would go: Meda.
And they have always found exactly what they were looking for.
At this point, someone could ask why this particular talent, workmanship and know-how can only be found here and nowhere else?
Simple: it is because Meda has a centuries-old manufacturing tradition where, generation after generation, an entire territory has become specialised in just one precise type of workmanship which, although it has passed through many different stages, has never lost the particular care and level of excellence for which it is renowned, cultivating it and setting ever higher aims.
This obviously results from a fruitful and mutually stimulating collaboration with the design sector which has seen Meda's contribution to the birth and growth of excellent design at a global level.
BertO's pay-off says: The Dream Design Made in Meda… are we in a land which is able to make people dream?
We are a unique ecosystem made up of people, organisations and talent which truly makes people dream.
And regarding this, I want to make a confession.
Accepting that Meda is able to make the whole world dream, it is my greatest wish that we too could learn to dream just a little more.
Anyone who lives and works in Meda (and in Brianza) knows very well the level of commitment that we are able to give when we face a particular task or a challenge. Crazy, without equals.
Our territory knows no limits if not those which we ourselves set for various reasons and which sometimes results in inertia, diffidence or hesitation.
But what I wish for the new generation and what we at BertO are all working towards is this: that everyone in Meda is proud to be … from Meda.
We must all be more convinced and aware of what we mean to the world, we ourselves must be able to see this dream for which we are renowned. Because it is, and always has been, our reality.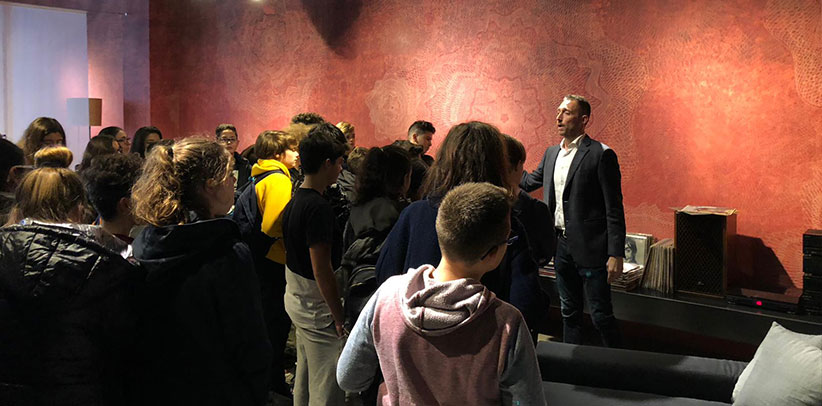 Let's talk about the future and the young people. Is Meda a reference point?
Meda is not only A reference point, Meda is THE reference point.
And because we in BertO feel that we are heirs to this outstanding reality which has created and made famous the creations of Design Made in Meda throughout the world, we have always, through concrete projects which have involved the younger generation, promoted the evolution and growth of the young people in our territory.
From the projects of crowdcrafting in collaboration with educational institutions to the BertoLive events in our showrooms and to the continual teaching by our master craftsmen to the new generation, we have always encouraged and developed the talent of the young men and women of Meda.
Personally I am convinced that these young people will be perfectly capable of carrying out the tasks facing them and that they will do so as well as, if not better than us, because today they live in a more connected and informed dimension.
Discover more about our interior design project here.
Ask now for your personal consultation and create your own furnishing project with one of BertO's Made in Meda interior designers