When you speak of Made in Meda, you are speaking of many things.
Territory, of course but also talent, centuries of history, passion, unique ability, prizes and awards, famous brands …… the essence of Made in Meda is infinite but all the aspects are extraordinarily interesting.
This concept is so vast that several months ago we felt the need to establish some fixed points, some conceptual areas of reference.
And so our #BertoManifesto of Made in Meda was created: for anyone who wants to explore all these 10 points in depth, you can read it here >>> https://www.bertosofas.co.uk/made-in-meda.html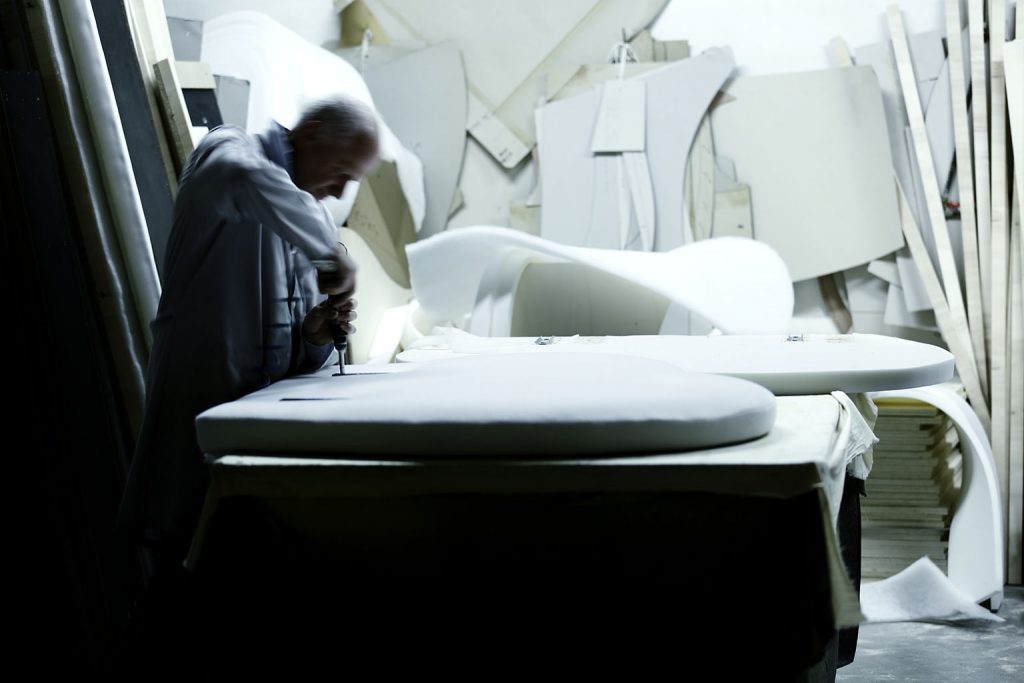 Today we want to do things properly, starting from the beginning, from point no. 1, which in its entirety reads as follows:
WE ACKNOWLEDGE the unique value of the city of Meda for having reached a standard of excellence in Design unequalled by any other city in the world which makes Meda a global Design capital.
Someone may wonder:
Why declare to acknowledge something which is already accepted by Design enthusiasts?
Is it really necessary to repeat something that is already so well-known?
Good questions which deserve a careful reply.
We officially declare to recognise the value of Made in Meda because we are convinced that awareness is necessary and this awareness is gained by repeating, underlining and emphasising important things.
Never take anything for granted… one of the many lessons we have learnt!
Here the important thing is that Meda is the world Design capital: we want it to be clear, also us here in BertO, that this fact is relevant and therefore we want to declare this acknowledgement.
Because here we are not talking about something formal, something which remains "on paper", just as a document, an intention, a declaration which will stay unread on the pages of an Internet web site.
Absolutely not.
This acknowledgement – … of signatures which even today antique dealers sometimes find at the back of pieces of furniture created in Meda in '700 – is that which inspires our work every morning.
Because working in the wake of an awesome tradition which is, at the same time, protagonist of a constant search for avant-guard style and good taste … is not just like any normal work.
We are aware of the good fortune we have in working right here in Meda and this is why we want to state, loudly and clearly, in the first point of our #BertoManifesto.
Ask now for your personalised consultation and create your furnishing project with one of BertO's Made in Meda interior designers.
Ask now for your personal consultation and create your own furnishing project with one of BertO's Made in Meda interior designers