We certainly expected this, to be thrilled.
Just imagine how we would feel after having worked intensely for months and months on a totally original project.
A whole team actually worked non-stop for more than a year alongside our CEO Filippo Berto in the research and analysis work for the book "MADE IN MEDA – THE FUTURE OF DESIGN IS ALREADY A THOUSAND YEARS OLD", presented yesterday in Meda's BertoLive space.
It did this by combing the length and breadth of the territory, studying ancient documents, consulting scholars and historians, visiting businesses and monuments, speaking with the institutions, dialoguing with all the main figures… shooting videos, organising all kinds of meetings, conducting dozens of interviews.
All for a project that represents (why deny it?) something fundamental in the proposal of value of our company.
Here we speak of values, not just economic and professional ones, but social and human, values for everyone, whether companies, craftspersons or citizens, who have or have had in their hearts the destiny of this city, extraordinary as it is in the creation of beauty and richness, and so little appreciated compared to that which it could boast.
Meda as Design Capital: this is the role that belongs to this city, in our opinion, and in those of… the whole world of Design, anywhere on the planet!
The book affirms this, with clarity and historical documentation.
And yesterday evening it emerged in a fantastic way, to say the least.
Because yesterday we made all of it completely public, through the presentation of this book to the whole city: the same one in which we've lived every day since 1974, but this time with a book in front of us written by one of its sons: Filippo Berto.
A book: an object that is made and finished, if you like also an incitement towards an attitude that in the past was a little inattentive to that which today seems like an unavoidable point of international design: the talent that Meda is capable of expressing, since… a thousand years ago.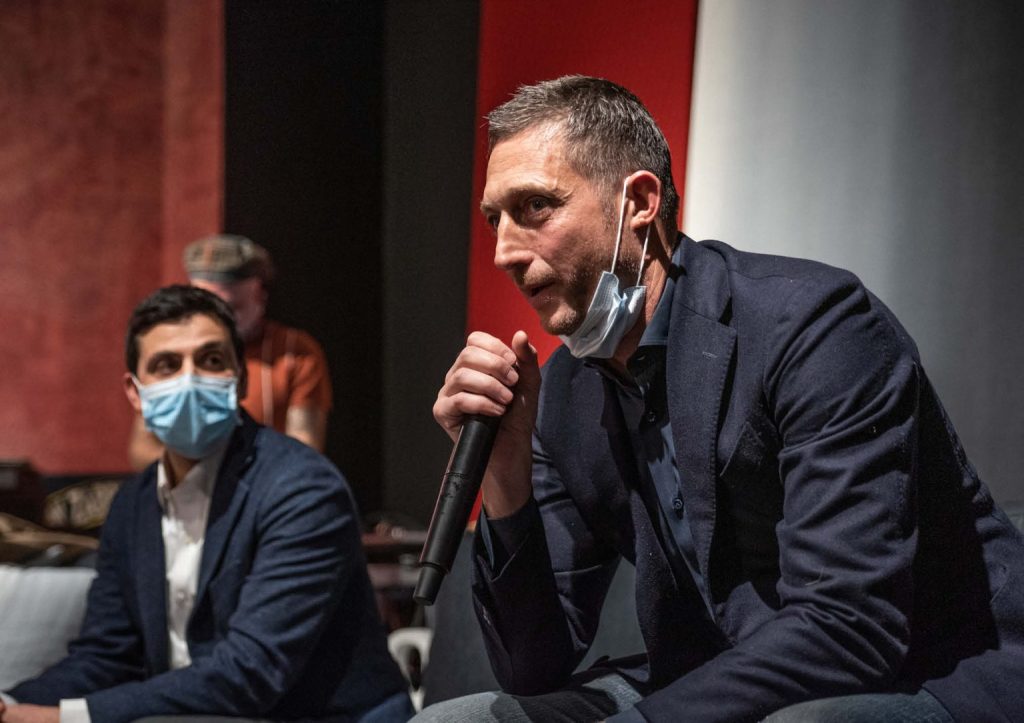 Returning to us: at the beginning of the evening, while we prepared the event, we were very excited.
But all this excitement seemed to pale in comparison to how we felt afterwards, when…
…when the mayor of Meda wanted to share some words to declare his personal commitment, and thank Filippo for his dedication.
…when Filippo Berto read his Manifesto from Made in Meda.
…when a rousing applause paid homage to the co-founder of our company Fioravante Berto, who… "is no longer with us but is with us".
…when the congregation heard Professor Micelli, winner of the Compasso d'Oro award for the book "Future Artisan", recognise that "Filippo invites us to the next level".
…when Fabrizio Patti – RAI journalist and first-rate writer – defined the book as "remarkably fluid".
…when the legendary Meda artist Osvaldo Minotti, the beating heart of the Scuola d'Arte, took the microphone and said "Well done. Because this requires courage".
There you have it: this is how we felt, and it lasts even until now.
A wonderful feeling, multiplied by a whole city.
Meda, you pulled our heart strings.
This same feeling will stay with us over the coming presentation dates for the book in Milan, Turin, Padua, Rome, Brescia, Legnano and many others. If you want to discover more about this write to eventi@bertosalotti.it
P. S. Take a look at the gallery with the photos of the evening!