You have just read the title of the book we are writing!
Maybe we should explain before you start to think that we have changed our profession.
No, we have no intention of becoming writers, not at all.
But we certainly aim to transmit, in a correct and organised form, the nucleus and the heart of our work.
We got this idea from #Spirit of 74, a mysterious expression which tells how everything which has happened in the past, which is happening today and that which will happen in our society in the future is all thanks to the energy and visions of our founders, the men who founded BertO in 1974.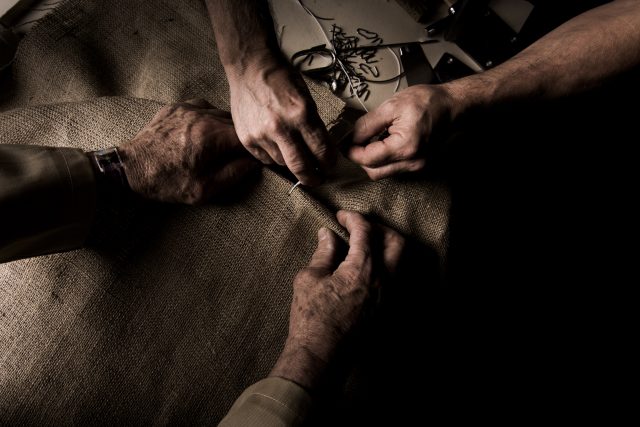 Their enthusiasm, their talent and their vision: these are the elements which gave rise to a process which, year after year, decade after decade, continues to evolve in our society but always in harmony with those values.
We wanted to create a specific acknowledgement of all this, not only in the form of a "tribute to the founders" but in an open, public way which could direct these values towards someone who could benefit from it.
We fully understand that the world is not there, just waiting to read about our ideas  and that is why we will try to achieve something which will be of use to someone, somewhere.
Will we manage to do this? We will certainly do our best.
It is worth trying.
It's worth it because passion for our work is, at the same time, both strong and delicate. This passion can move a mountain but it could also collapse for just a glance if the moment is wrong.
We thought that maybe, if a young person reads something which can help him to persevere in the realisation of his ideas, then we will have achieved, in just one moment, the aim of our project.
For us, "working with passion" is perhaps one of the things we have in common with those who – in every sector, in every district, in every organisation – never stop doing that which they feel inside, despite signs which are not particularly encouraging, drawbacks and difficulties of every type.
Our fathers understood what it meant to work hard to achieve their dreams, and now we know, as we work hard every single day and sometimes in a rather bizarre way, to produce objects of great value, the results of an unequalled way of working, as only Italian master craftsmen can do (a category of which we have several excellent representatives in our society).
So how can we carry out this exciting theme within the guidelines of Spirit of 74?
With 74 key words, this is the path we have chosen.
Over the next few weeks whoever meets us, either in person or on line, could find themselves talking about passion for work, (which is in fact nothing new!) but in a new way. We are trying to find *our key words*, a task which we hope will have contributions from anyone who will follow us and share our passion.
The aim of all this is a book which we will have the pleasure of giving to our friends at Christmas  knowing, deep down, that the true gift is that which we receive every day from all those people who don't always listen to reason, who don't always follow the advice of others and who don't understand anything other than their own passion: we believe that these are the people who, with their talent and their works, make life worth living.