In every economic activity there is a component linked to money.
This aspect is present on many levels and in every area; there is never a business decision that is not carefully considered with regard to money.
This does not change, whatever the company, profession or trade we are talking about.
What changes, however, may be one's attitude towards economic value.
This can vary greatly … we all know someone with a marked attitude towards excessive parsimony or, on the contrary, towards a toxic lightness.
It is not easy to keep a company in economic equilibrium – and the level of this challenge depends in part on the approach of the company managers toward the important and delicate matter of money.
None of us at BertO, was "born educated", as they say. However, we have had the very good fortune to learn from the competence, wisdom and lives of two artisanal Masters.
We are referring to our founders Fioravante and Carlo Berto.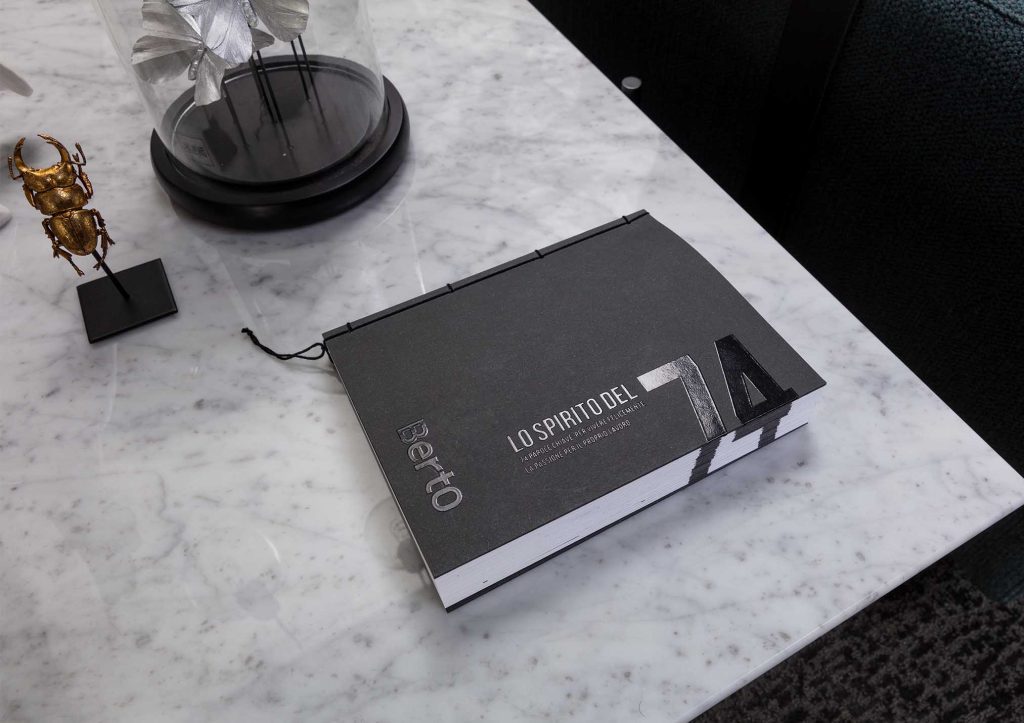 This book is dedicated to them, to everything they did to start our company and develop it: "The Spirit of 74 – 74 words on being happily passionate about your work."
As the title says, we found 74 keywords – symbolically inspired by BertO's foundation year, 1974 – to pay a concrete and lasting tribute to Fioravante and Carlo through all the symbolic power of a book.
This small treatise on "life and work" aims to show in a light, but not superficial, manner the best ways to develop a happily passionate working life.
We refer to it on page 37, in an apparently contradictory way, like this:
Money
Don't believe anyone who tells you money is not important (or anyone who says the contrary).
So, is money important, or isn't it?
That's the point.
During the many years in which they led the company they founded, Fioravante and Carlo often recognized the duplicity of the value of money: they had the wisdom to see the indisputable importance of money, but also its relative unimportance, so to speak.
In other words: they taught us that money is not an absolute value, but a relative one.
Because our absolute values – those that still govern the life of our company – are Work, People, and Future.
Money, however important – indeed, indispensable – is a relative factor compared to the absolute values we try to apply in directing our operations every day.
That is why it is good to remember how important money is, but at the same time to remember that it is not!
Would you, too, like a 100% personalized furniture project, designed exclusively for you and created with exclusive focus on the comfort of your home? Request your consultation with BertO expert interior designers now by clicking in the box below!
Ask now for your personal consultation and create your own furnishing project with one of BertO's Made in Meda interior designers