BertO Concept is a place where distances subside and dreams come true.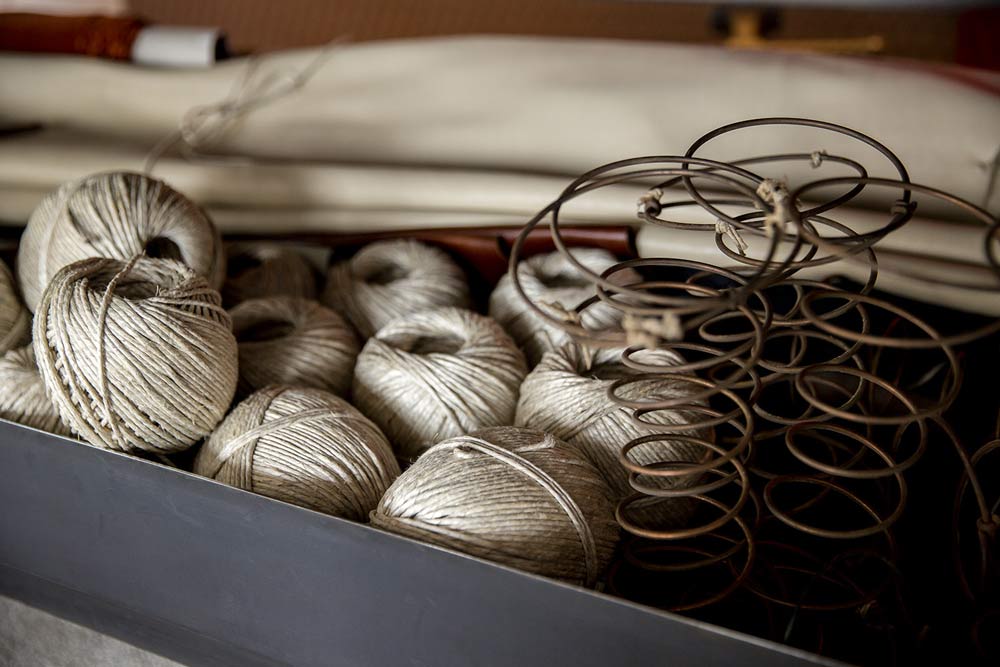 Our goal (as always) is to share our experience and help our clients in determining their interior design needs, for this reason, BertO Concept follows every project, from its beginning to the final phase in our laboratory.
BertO Concept is about the experience of transforming an image (often a dream) into a final product.  Hence, our motivation in setting up a table in our Fine Upholstery Laboratory inviting our customers to observe and to touch the highest quality work of master artisans known in the Brianza.   Every day we transform ideas into reality, something you can see and touch.   Our product knowledge combined with innovative machinery and the finest quality materials allows us to make a padded sofa to perfection, just the way our clients want.
On display in our laboratory are padded panels that describe the production process enriching the environment because they represent the secrets of a master artisan, often revealing his tricks of the trade. Here you can choose the finish on the legs of your bed, the stitching details on your sofa and even the level of comfort you desire in an armchair.  There are also many hand tools, fabric bolts and leather hides to use, touch and try different combinations in searching for that one and only design solution.
It is a place where tradition, innovation and beauty welcome customers, encourage interior designers and architects, greet friends, colleagues and the curious to be creative.  Thanks to Berto Concept we have created new models, perfected new methods and explored new environments providing us with new stories to tell.
Ask about BertO Concept in our showroom in Meda: you can choose your favorite model tell us about the environment that best reflects your style of daily living and we can help you choose the right design service that will best meet your needs.
The news does not stop here: enter our Fine Upholstery Tailoring Laboratory following the BertO Instagram profile!
We invite and welcome you to experience the art of Fine Upholstery Tailoring, Via Piave 18, Meda, Italy.