We are constantly renewing our Berto Fabric and Leather Collections searching the Brianza for the best textures and most exclusive brands. We found quality and luxury, in Chivasso.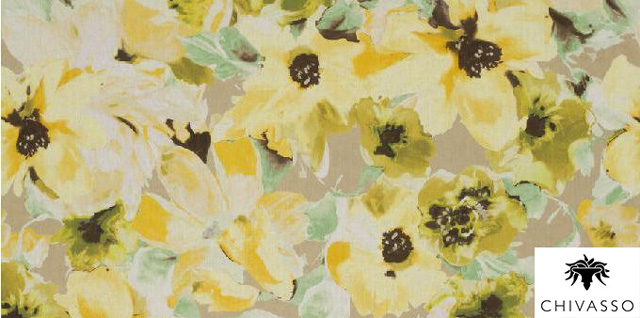 Founded by the Schutte family in the early 80's, in the Netherlands, they soon expanded to four showrooms and in 1987 began a wholesale business. Primarily they distributed in The Netherlands but now they are known throughout the world.
The first Chivasso brand collection was presented with great success in 1991, in Frankfurt at Heimtextill, the world's biggest international trade fair for home and contract textiles. .
There are three brands with the Chivasso name:
– Carlucci Chivasso – Carlucci style is distinguished by its' sophisticated, haute couture and classic fabrics.
– Easy by Chivasso – specializes in beautiful fabrics used for everyday without unnecessary frills, usually washable and always durable.
– Chivasso – Chivasso was the first brand launched by the company, today it includes a wide range of interior fabrics and wallpapers. The brand is fresh, romantic and natural.
The success of the Chivasso fabric collections is because their fabrics come from the highest quality of natural materials like linen and cotton, which are often accompanied by a wide selection of velvets and sheers.
Since 2000, the company has grown and has become part of the Jab group.
This year we chose the English Garden collection to decorate our leading models in the new atelier collection: the Soho bed with storage box and Time Break a sectional sofa.
The charm of a large goose down padded headboard with the practical container and top-lift mattress makes Soho a leader in its classification of container beds. Adorned in a colorful large floral print in shades of white, gray and lime green made exclusively by Chivasso in linen and viscose is characteristic of their fresh, bold and always elegant style.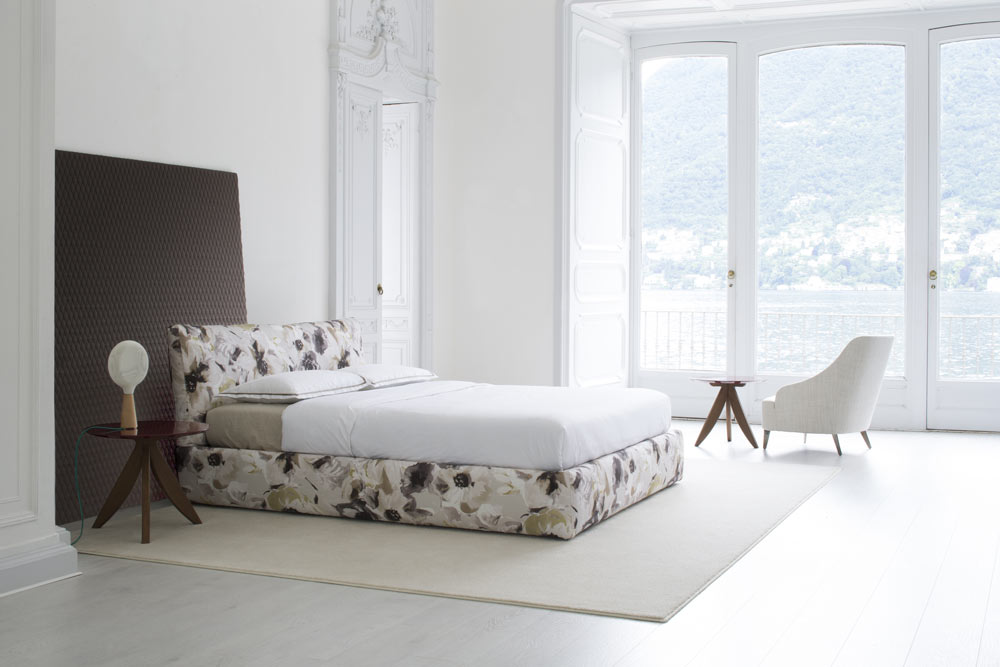 The Time Break sofa created to meet the needs of our most demanding customers has exceeded our expectations. This time we used stonewashed linen in anthracite from the Royal Garden Chivasso Collection and several decorator cushions from the Cottage Collection, the combination is simply stunning.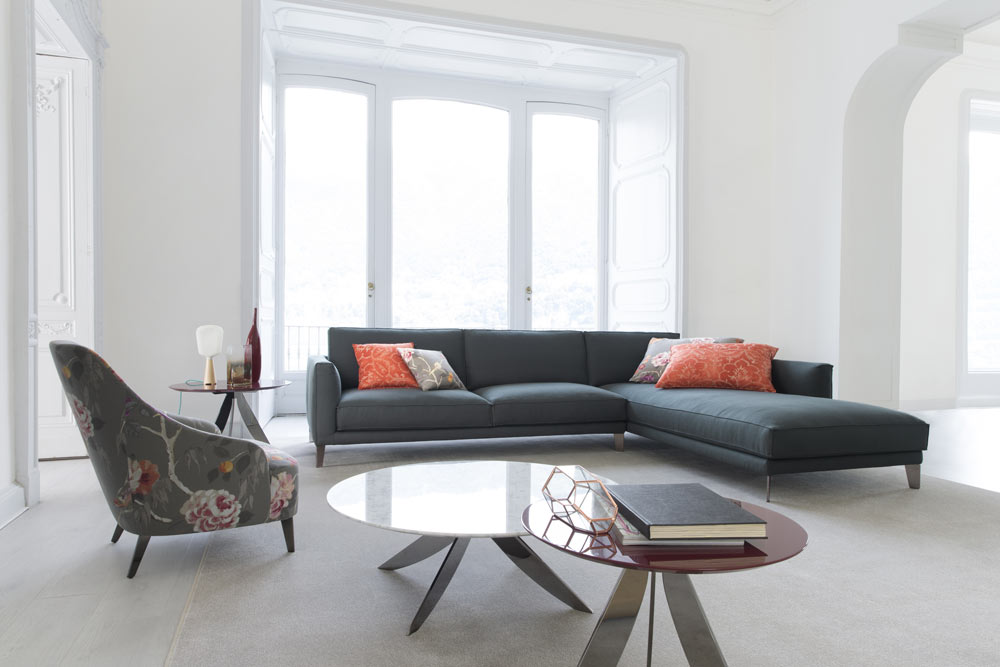 This year however the real news is the Emilia armchair. We used a soft linen and viscose to cover this timeless chair, noticeably from the Cottage and Royal Garden Chivasso Collection, for living room or bedroom it is a stylish addition.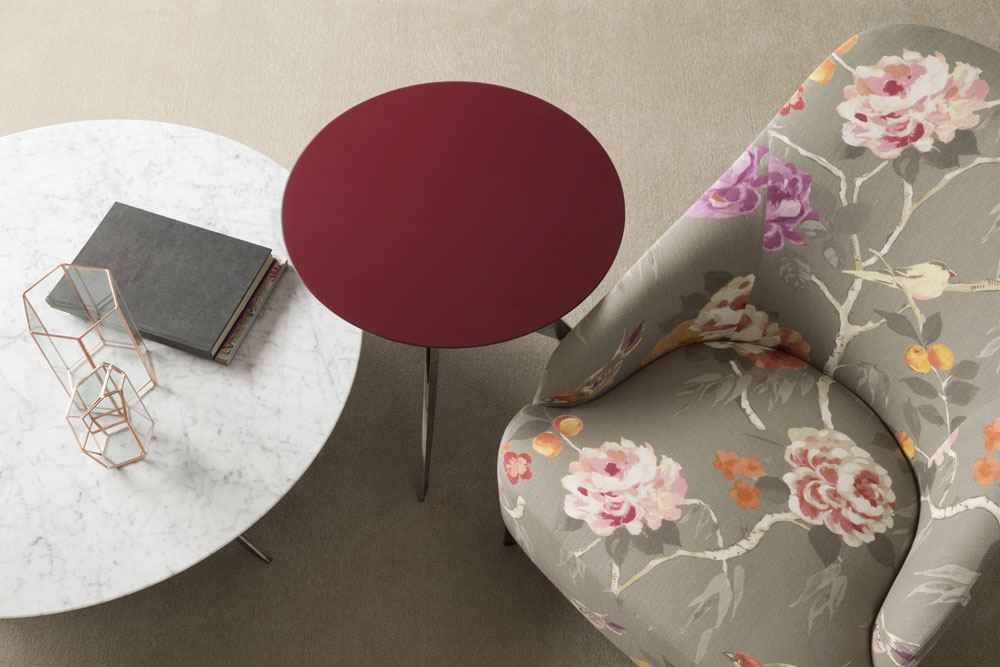 In fact, the Chivasso approach is often daringly colorful and always sophisticated, a perfect start to welcome the spring.