Our first news (already revealed some weeks ago): we are about to open a new showroom in Turin.
Our second news: Marco Crepaldi will be the store manager of the new BertO showroom in Corso Verona 16, Turin.
The opening of a new shop is always something delicate and the result (but even the beginning of a new and great challenge) will depend on the meeting with special people.
And we mean passionate people that have a clear and courageous vision of the future, people we would like to share that "madness" with that is necessary to carry on such an amazing and brave project.
Marco is exactly that kind of person and we are really happy to cooperate with him.
We have had some talks with Marco and here you can read what he told us.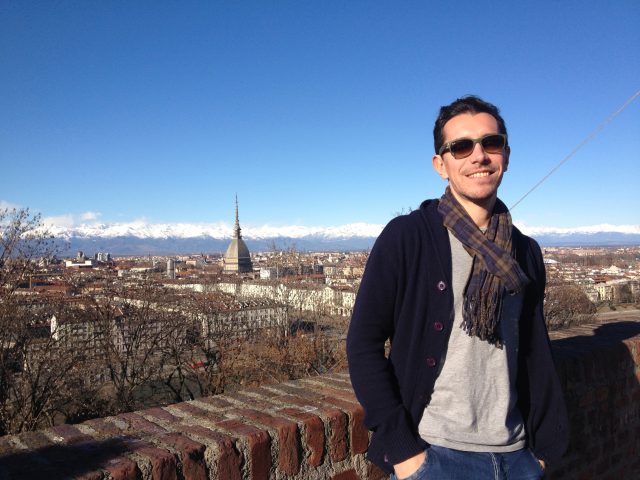 Marco, tell us about your story.
I was born in Turin, I am 44 years old, I graduated in Architecture – Industrial Design – and I have got experiences as for communication and marketing projects as well as for interior design.
I have got such a great interest about everything related to furniture, design and decoration.
I have been tenant of the flat LAGO in Turin, a private flat-showroom opened to the public where I took part in many different special projects of the Venetian company. Then I went to New York, to another flat-showroom, where I took part in the project Design-Apart, a special project created to let the Italian craftsmanship know in the USA.
Thanks to the cooperation with the Italian furniture excellences I came across BertO and have immediately felt a special feeling with Filippo, a feeling become even stronger during the crowdcrafting project of Sofa4Manhattan. This meeting has lead to a special project called BertoTurin.
When I do not work in the showroom, I am a Yoga Vinyasa and Hot Yoga coach.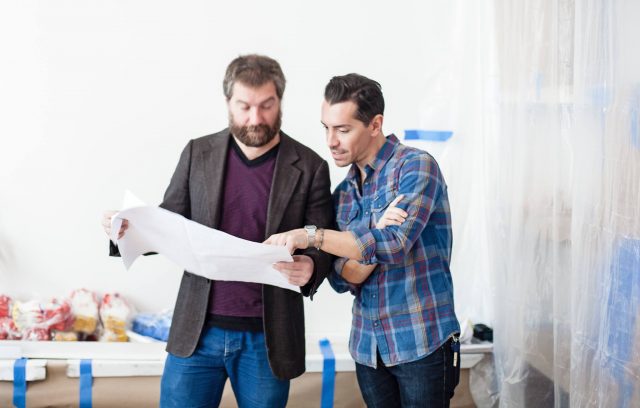 Tell us about the crowdcrafting in NY from your point of view.
I think it is an experience we all should do once, either designers or customers! The co-creation of a sofa like Sofa4Manahattan in New York is an unique and amazing experience. This mix, this interaction – where the designer becomes part of the crowd and the common people, who are used to be a passive audience, become designer and artisan – thinks, produces, creates!
I have felt it personally during my experience in the showroom Design-Apart in NYC where I took part in the sessions with designers, artisans and common people: all this brought to the creation of Sofa4Manhattan, a unique sofa created by many different minds and hands, in a perfect balance between people this side and other side of the ocean.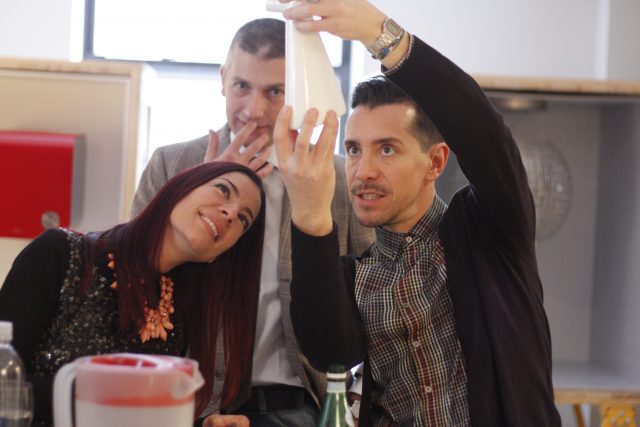 BertO opens a new showroom in Turin for the first time. Many of our customers have bought sofas, beds and armchairs directly online or in our showroom in Brianza. Is there something more a BertO shop could offer to your town?
Turin is a town with a very refined and conservative taste, quite attentive and selective but at the same time it is able to receive. This idea includes even furniture products. From my point of view the modern approach combined with tradition and know-how proposed by BertO will have a great success in this town.
Besides that, the conviviality atmosphere of BertOLive will find a fertile ground under the Mole because cultural events, meetings and talks are very common here. And then if these meetings will take place in such an extraordinary and unusual location like our shop, maybe with a good hand brewed beer in the hands and nice music around (not mainstreamed as it happens in Turin) …well I think this will be the best ever!
In Turin BertO can get, on one side, new creative ideas from the Turinese surround, so rich in initiatives and incentives, and on the other side BertO can express at its best in such a beautiful, unique place like our new showroom: an old manufacture building of the early 1900, refurbished on purpose and ready to welcome BertO in the new area of the Aurora district by the Nuvola Lavazza, that I can compare to a new "Bushwick of the Savoys", just to recall a good caparison with New York!
BertoLive in BertoTurin: give me some previews of the soundtrack for the shop opening.
I took this question very seriously and have prepared a special playlist on Spotify.
Here it is: https://goo.gl/z9Dhpx
I have chosen some touching tracks and some others ones out of my favorite singers that have some kind of connections with furniture, showroom and customer services.
A short preview?
Saturday Sun – Nick Drake (1969)
Don't Think Twice, It's All Right – Bob Dylan (1962)
New Coat of Paint – Tom Waits (1972)
In the Ghetto – Nick Cave (1984)
Let's Go To Bed – The Cure (1982)
Wild Wood – Paul Weller (1993)
Sittin' on My Sofa – The Kinks (1966)