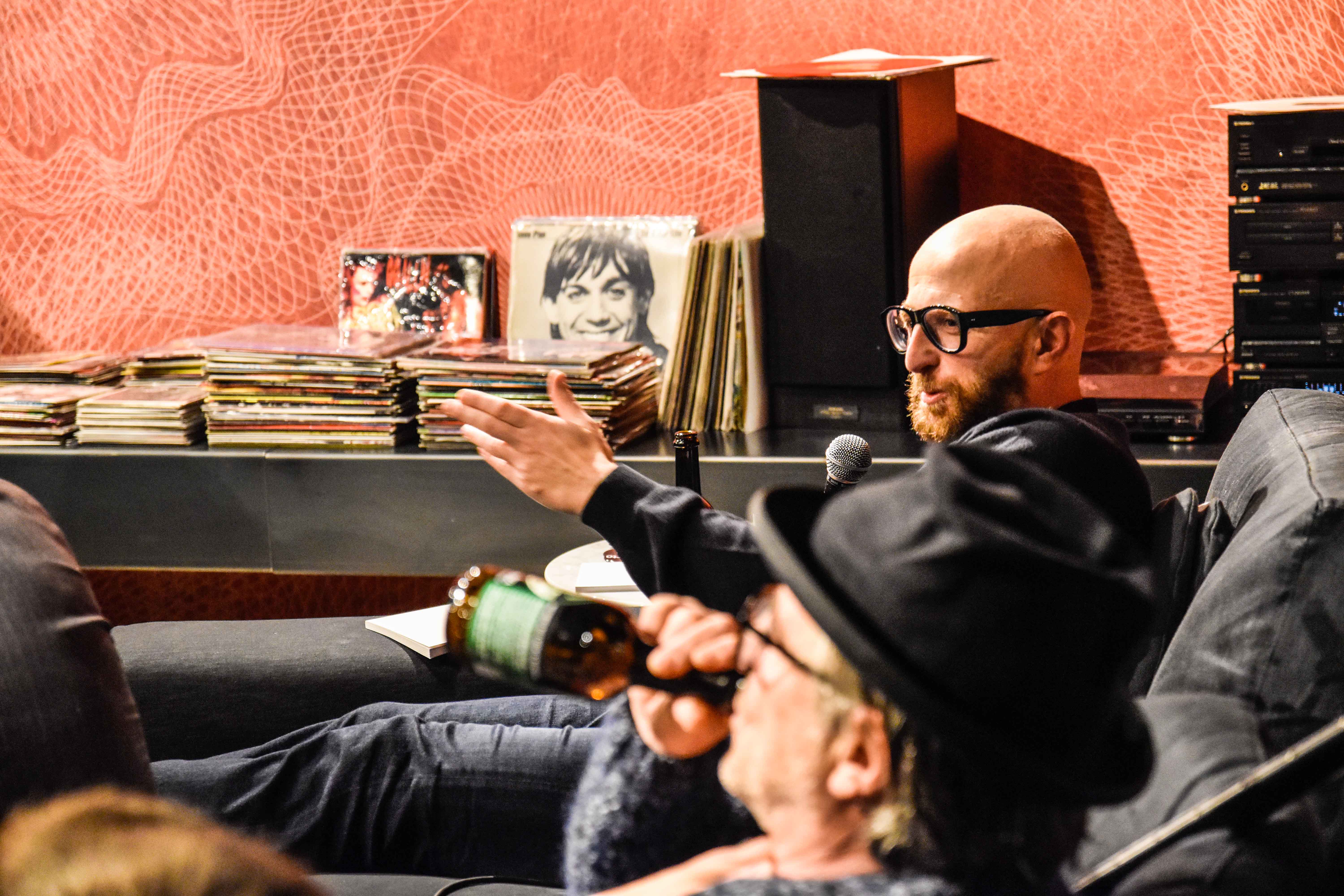 We are really so excited about the success the book launch "Economia del Su Misura" got last night by #BertoLive in Meda that we prefer to joke a little about it (but we really opened all those beers last night, anyway).
We must admit that we were about to post a comment on the "Economia della Relazione", but then we have decided to let people attending at the event yesterday – on the stage, on the sofa or while talking to each other during the cocktail – explain the argument with their own words and turn it into a clear and easy matter everyone can understand.
Because the best way to celebrate the idea of "Economia del Su Misura" we are so in love with is…a custom made post!
And we would like to THANK all people who spent the evening with us.
Every name has a link (if possible) so that you can create your personal connection – custom made, indeed – with the main protagonists of the last night event.
Arianna Croci, Giovanni Barzaghi, Alain Berto e la sua giovane figlia, Loris Berto, Barbara Ferrari, Alberto Canali, Alessandro Zibra, Jacopo Degiuli, Elio Berto, Angelo Bongio, Jacopo Brioschi, Ernesto Capobianco, Carlo e Monica Riva, Carlo Alberto Rosso, Massimo Carraro, Raul Caruso, Annibale d'Elia, Carlo Cazzaniga, Florindo Cereda, Ivan Cerullo, Mariapia Colombo, Marie Laure Teplitzky, Giuliana Crippa, Emilia Pfeifer + Christian, Francesco Ferraris, Linda Figini, Flavio e Antonella Cairoli, Gabriele Furia, Giancarlo Furlan, Marco "Skamone" Galimberti & Ilaria Consonni, Giorgio Berto, Gabriele Colombo, Giusy Licata, Fabio Lombardi, Pier Luigi Pauletto, Paolo Manfredi, Marco Tragni, Corrado Marelli, Mariann Komlosi, Matteo Martorana, Enzo Massignan, Pietro Argentero, Simone Asnaghi, Paolo Luisetto, Mauro Mastronicola, Giada Eleonora Risso, Eleonora Salsa, Giovanni Covassi, Maria Chiara, Maurizio Riva, Francesco Meroni, Stefano Micelli, Stefano Maffei, Mirko Cappiello, Marco Nardin, i signori Navilli, Nicoletta Barni, Rossella Panizzo, Nicolò Mangione, Matteo Pogliani, Alessandro Poletti, Giorgio Pozzi, Pietro Resteghini, Bruno Rho, Renato Ruatti, Serafina Gallo, Luigi Tagliabue, Valentina Sala, Silvana Viganò, Giorgio Villa, Mattia Sullini, Michele Tremolada, Rudi Turati, Alessandro Voci, Laura Beretta, Frigerio, Valentino, Luigi, Angelo Longo, Pierluigi Pistore, Natalia Piskareva.