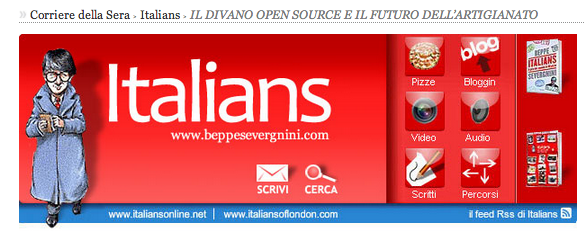 He's got one of the most respected names in the newspaper, Corriere della Sera.
He's author of the top selling non-fiction book, "Italian Tomorrow", (the Pope's book is eighth, just to give you an idea of his popularity).
We're speaking about none other than, Beppe Severgnini, on his blog, "Italians", he posted a letter from Filippo Berto and the initiative to raise awareness about the work of artisans, youth training, solidarity and the project #divanoXmanagua.
As always, he writes a masterpiece using the fewest words possible, here is his definition of the project:
"The sofa is an open source and the future of what is hand-made."
His comment speaks about a photo taken during one of our workshops, which gives you an idea about the young craftsmen (and women) working around the #divanoXmanagua:
"It's a smart way to make artisan labor interesting in the eyes of our youth."
We are speechless, the only thing we would like to say is a heartfelt, "thank you".
Now, we really must go back to work, to be worthy of the attention we have received.