Let's start with two pieces of good news: the first concerns the new BertO 2022 Campaign starring a renewed Dee Dee sofa with Rockaway leather pouf, and the new Babylon upholstery from the 2022 textile collection.
The second piece of good news is directly linked to the first: next to the new Dee Dee sofa, that was just recently presented in the main design magazines, there is exactly what is needed to make your new living room a real Made in Meda Design of Dreams project.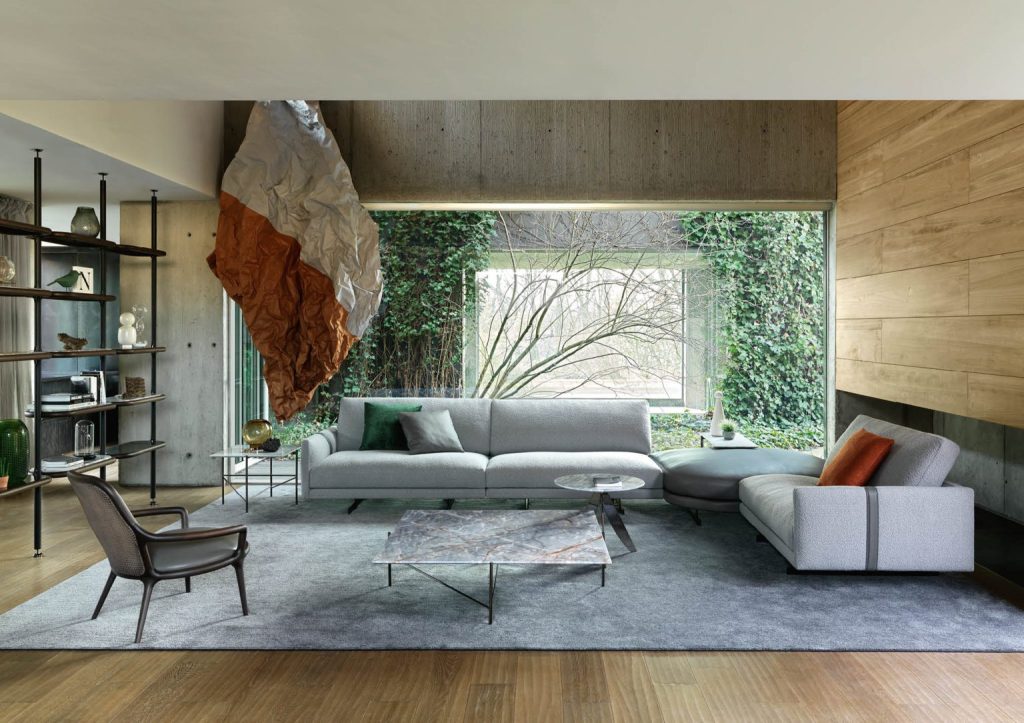 This is why your dream living room begins with a project.
The decision to change sofas launches a time of stimuli and good intentions.
But this includes weeks of important choices to make: it is not easy to determine what's needed to design an entire environment (we refer to the size of the room, the exposure of light, the daily use of each piece of furniture, the distance a coffee table must be from the sofa and so on).
A common mistake that most people make is to focus on a single piece, on the sofa they like at that moment, without thinking about anything else.
The idea that after the purchasing sofa you can look for and add any complement and detail that is still missing, can create various problems.
The two main ones are that:
1- The project is not considered in its entirety.
2- There is a very high risk of combining accessories that are not right for the materials, colours, and dimensions at hand.
Furnishing your living room is like planning the direction of a film or a theatrical show.
A successful director will consider the whole work – the rhythm of the piece, the interpretation of its characters, and the music and lighting.
They have the entire piece in mind, and see the final result as a whole.
In this way, they can choose the best protagonists and all the extras that are best suited for achieving the result they want.
The same is true for every new furnishing project.
For this reason the new BertO 2022 Campaign tells you about the Design Project of your Dreams, even before it reveals the Dee Dee sofa, the Patti armchair, the Riff and Circus small tables, and the Ian bookcase.
If you would like confidential advice from our interior designers on how to create your Made in Meda Design of Dreams project, request a consultation by clicking below.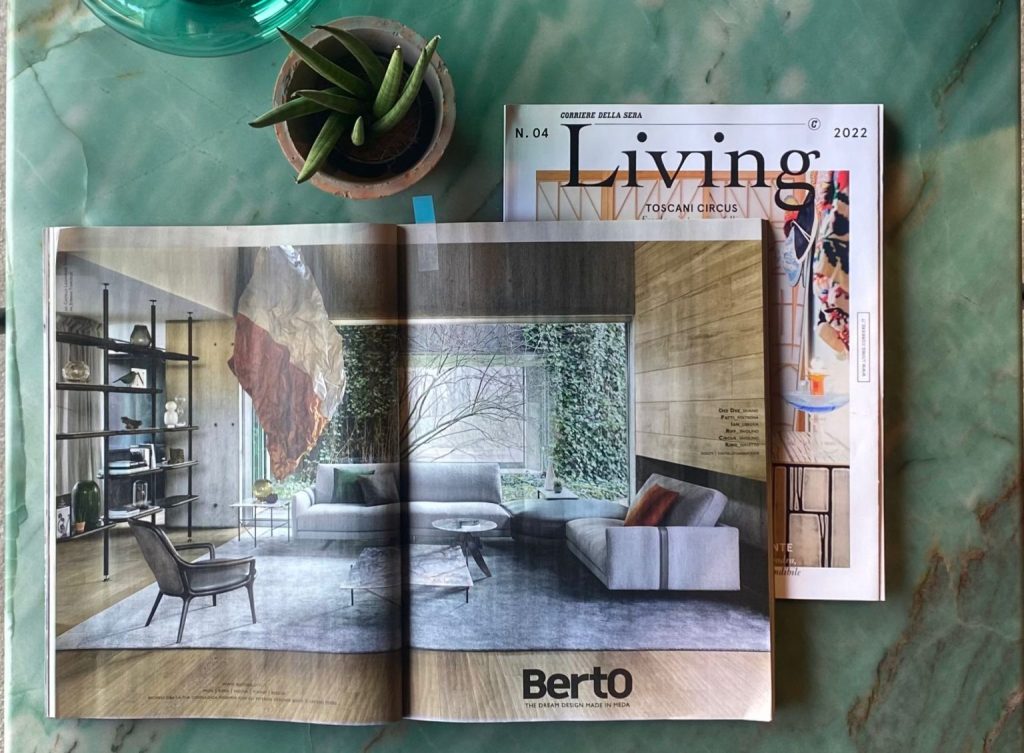 Ask now for your personal consultation and create your own furnishing project with one of BertO's Made in Meda interior designers