Yesterday, the 27th June 2018, in the BertoLive area of the showroom in Meda , we took part in a remarkable evening focused on a book and on it's author.
We were able to talk with the managing director of Linkiesta, Francesco Cancellato, about the many themes presented in his latest book "Né sfruttati né bamboccioni   (Neither exploited or spoilt babies)– Solve the generational issue in order to save Italy".
Despite the fact that it was held on a Wednesday evening in the heart of Brianza, the two-hour meeting, full of information, data and emotion, welcomed the active and attentive participation of about eighty people.
There was no lack of reaction from the public and important local figures such as the town councillor Andrea Fabrizio Donadello and deputy mayor  Alessia Villa also participated in the discussions.
Thanks also to professor Ivana Pais from the Università Cattolica,  Cancellato spoke to us about a problem which does not only concern today's youth but all of us, starting from the concept of generational issues.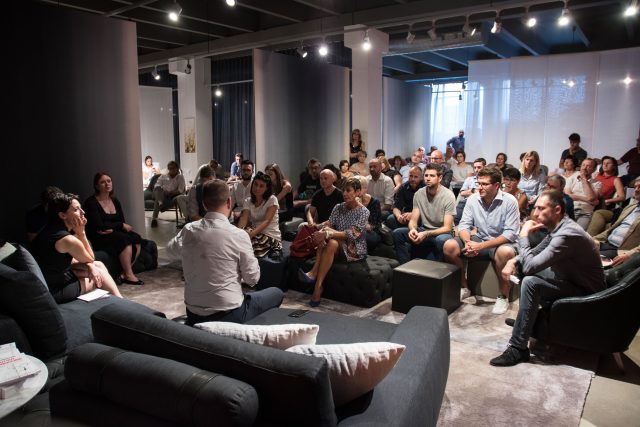 After having discussed the subject in depth and in a pleasingly informal style, the author continued by indicating that the "many things to do" to solve these problems was the true, great opportunity we are facing.
After all – he said – we mustn't forget that only 20 years ago Germany was considered to be Europe's weakest nation.
As well as having enriched our knowledge with a great deal of useful information, the evening was particularly stimulating for us for its contribution to the project of our book  "The 74 keywords to live happily the passion for our work", which, as some of you already know, we are writing to celebrate that Spirit of 74 which is the base of our work.
The evening's contribution, in this particular case was … negative.
Not certainly because it wasn't useful, on the contrary, but in that it made us understand that there are two words which should never be used, either in the book or in our everyday life when we are referring to our most precious resource for the future of our country, our young people.
These two words are EXPLOITED AND SPOILT BABIES.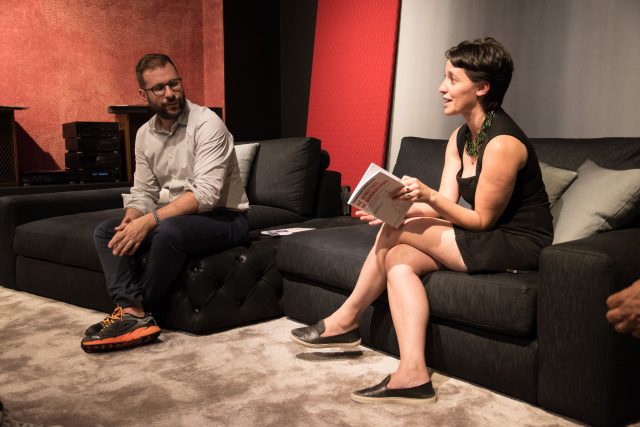 As Francesco told us at a certain point during the evening:
"The youth issue cannot stop at such a banal label as exploited or spoilt babies"
We agree, it's not correct to face complex solutions with misleading simplifications and we have no intention of including these words in our personal research about which we have already anticipated something in our presentation announcement post.
The situation which Francesco Cancellato presented to us yesterday evening is clear: a cold shower.
Many off us, with our own individuality and with a certain selfishness, try to move forward pretending nothing is happening, hoping that a "magic wand" will come along and solve everything. But deep inside we know that this magic wand doesn't exist and yesterday Francesco clearly stated this.
We however have no intention of giving up our dreams, much less allowing anyone to stop us dreaming or taking away our desire to keep moving forward.
Even if there is no beaten track, even with limited means.
If this track doesn't exist, we will construct one.
As we have always done, as our fathers taught us to do.
Working hard, looking forward, dreaming, but always inspired by that which we call the Spirit of 74.
If you weren't with us yesterday evening and you would like to read something about the discussions, on our Twitter account you will find a short summary of the key phrases of the evening and on our Facebook page you will be able to see photos and videos.