You may ask everything to a friend, especially in a moment of need.
"I need to relax."
"I need to work."
"I need to let my children play."
"I need to relax my feet."
"I need to have an extra bed for a unexpected relative."
"I need to have a free large top surface."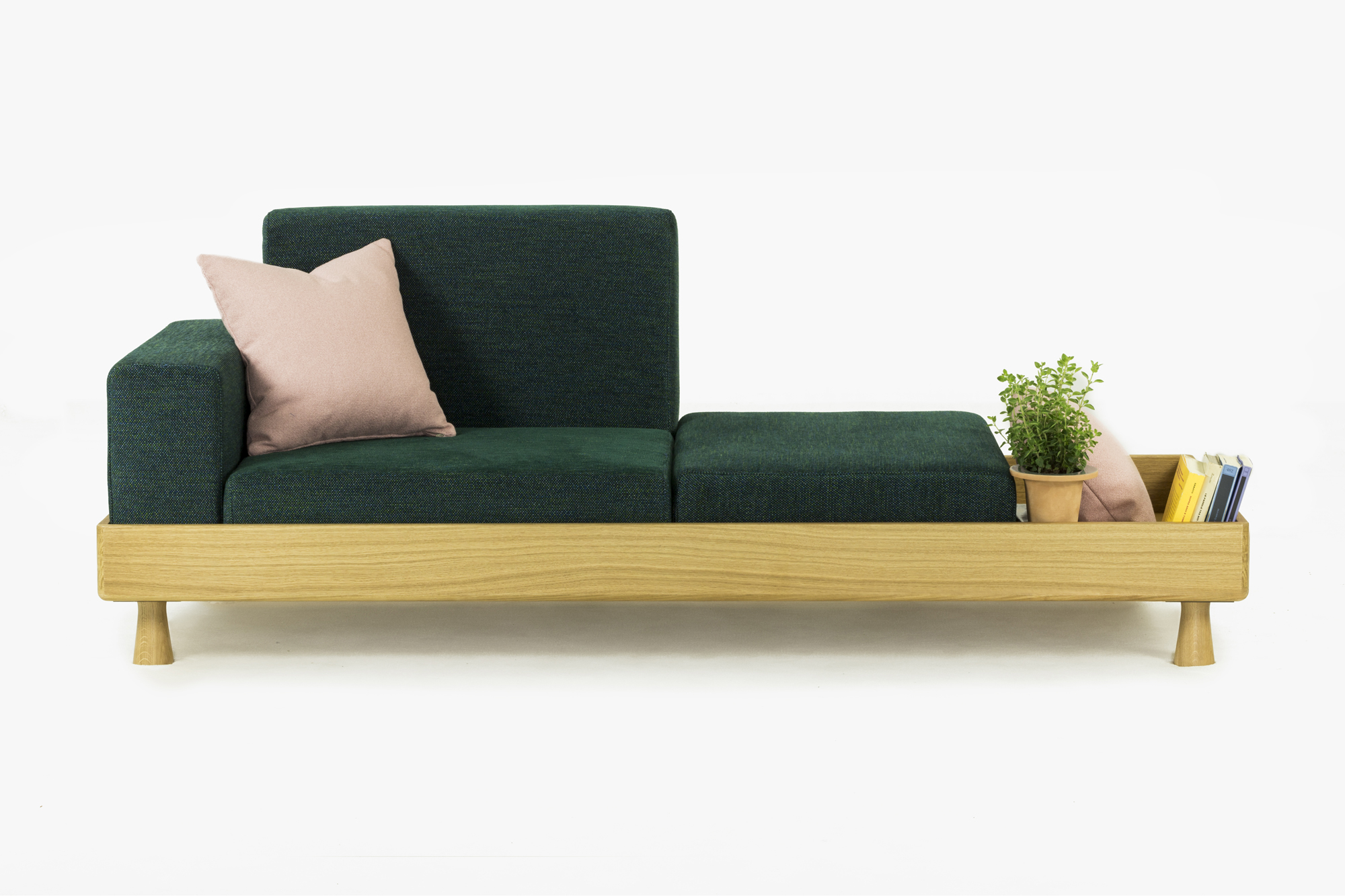 "I need a sofa that makes me happy but at the same time I need it useful and versatile (and beautiful, of course)."
That's it: by producing the sofa Meda, designed by Giulio Iacchetti and prototyped together with him, we have been inspired by the idea of a friend, we mean a really good and trustful one, a friend who is able to create everything possible in order to make you feel good.
And the result perfectly represents what we had in our minds: a sofa that allows you – simply by changing the position of the cushions – to create unusual spaces for conversation, small and big games for kids, a comfortable bed for unexpected guests and many more things.
In every situation the sofa Meda is up to the friendship it offers: any idea you have about comfort the sofa Meda always satisfies your requests; the geometric shape of the cushions and the comfortable seat keep it always gorgeous in every combination you desire….and its personality – the real essence of the project – will be always the same.
These are the words the designer Giulio Iacchetti told about this sofa:
"A service sofa and not at its service."
Can't you wait to see it?