Periodically, in the media and on social media, young people are the victims of generational attacks of various kinds.
The most famous is summed up in one word: "Bamboccioni."
We always shy away from any generalization, in all fields and towards anyone. Still, today we have one more reason – and a very concrete one – to reject the unflattering judgment that many have about those currently in that phase of life called "youth".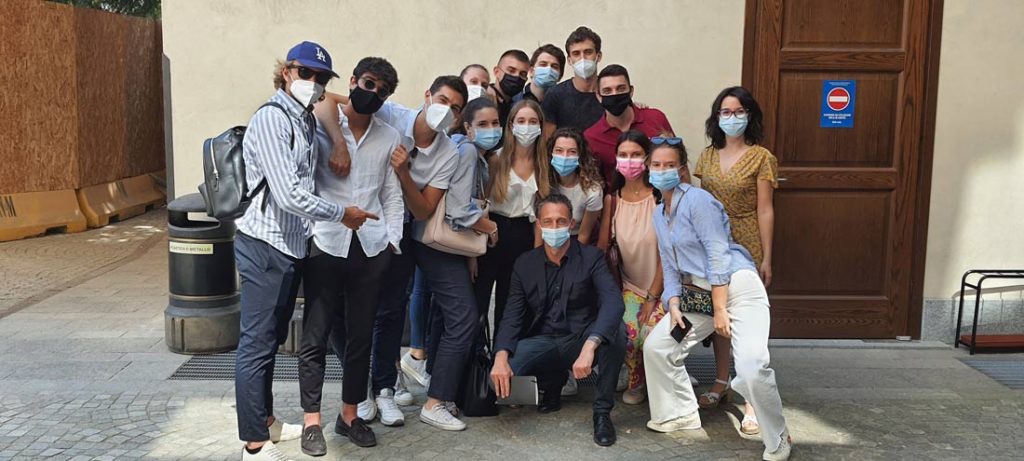 The reason for all this was offered to us by the kind and super-competent Professor Covassi of the Università Cattolica del Sacro Cuore in Milan when he launched to his students a fantastic idea called Hackathon BertO.
(Those familiar with the world of technological innovation will know that a "Hackathon" is defined as an event – usually very brief and intense, such as 3 days and 2 nights – in which a challenge is launched on a theme, normally technical-informatics, to a small select group of remarkably competent individuals; what happened in Cattolica with Prof. Covassi is a similar challenge, but in the area of marketing).
And this is where some questions arise:
1- But how much do we, as companies, have to learn from the world of those who teach and make culture, closed as we are in our operational agendas?
2- The habit is to complain that young people don't learn…but have we ever tried to learn from them?
3- Our answer, after the Cattolica's BertO Hackathon experience, is: we should.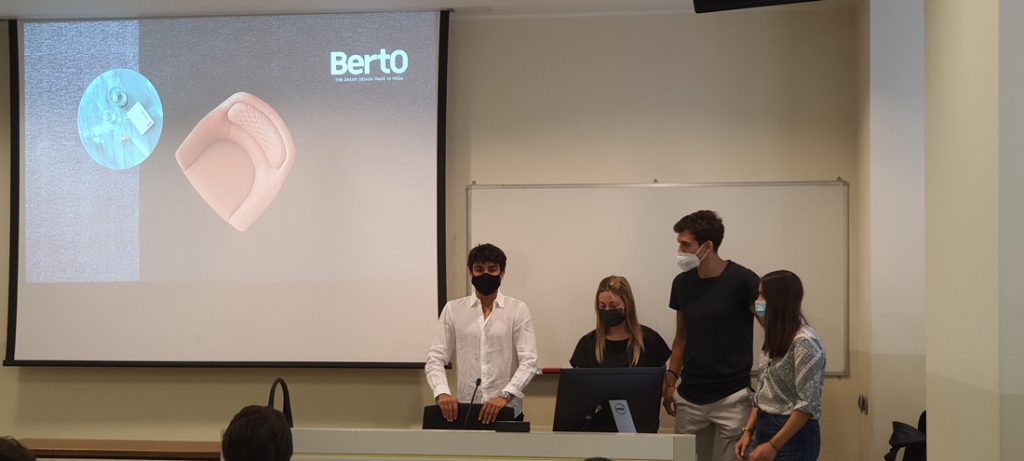 These are reflections that come naturally after seeing the fruits of the work of Prof. Covassi's students.
Outstanding performance on all levels: strategically and operationally speaking.
The briefing from our side was – intentionally – "normal," of those that we consider routine, related to a new collection of furnishing accessories.
This happens periodically in our work process: every season sees the birth of a new collection, and every time there is the problem of enhancing the new proposals in terms of marketing.
Together with Prof. Covassi, we challenged the students – as part of the Hackathon – to design a marketing campaign in tune with the brand's values, to launch the new collection.
This sounds like the most normal of activities, those that those who work in the marketing world find themselves in front of their eyes almost every day.
Well: it is necessary to see the results of the work of these girls and boys to reconsider how much can be done again, simply by looking at our problems with fresh eyes and minds free from habits and established practices!
We feel, therefore, to express profound gratitude to these students: in the intent to learn, they have taught – them to us – a wonderful lesson.
We will try to make the most of it, always remembering how the strength of the new generations – if well stimulated, if properly motivated, if put in a position to express themselves – is the most incredible resource, not only of society in general but also of the economic-entrepreneurial ecosystem.
If you would like to stay informed about our initiatives, sign up now for our newsletter here >>> https://www.bertosofas.co.uk/newsletter_en.html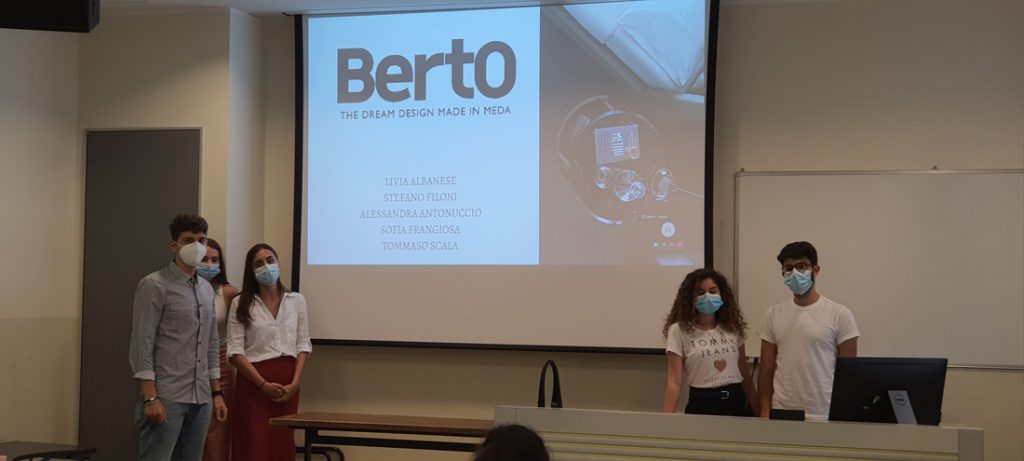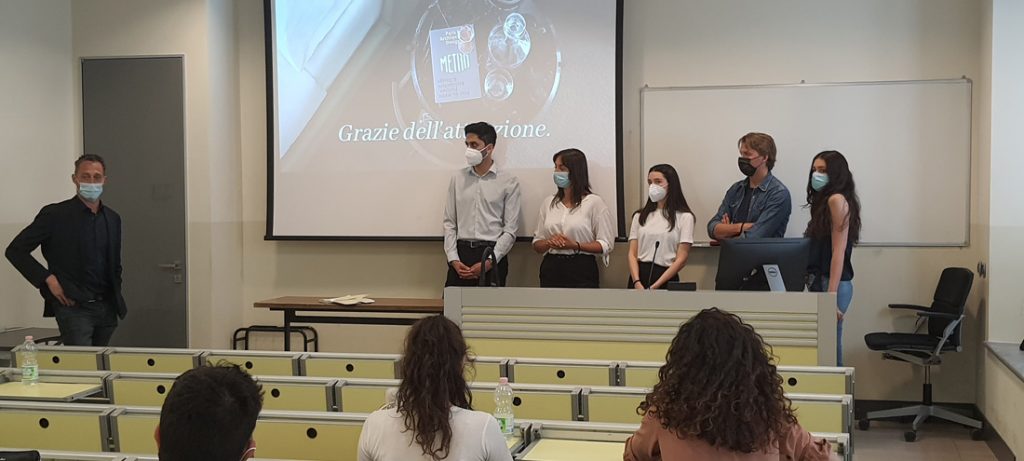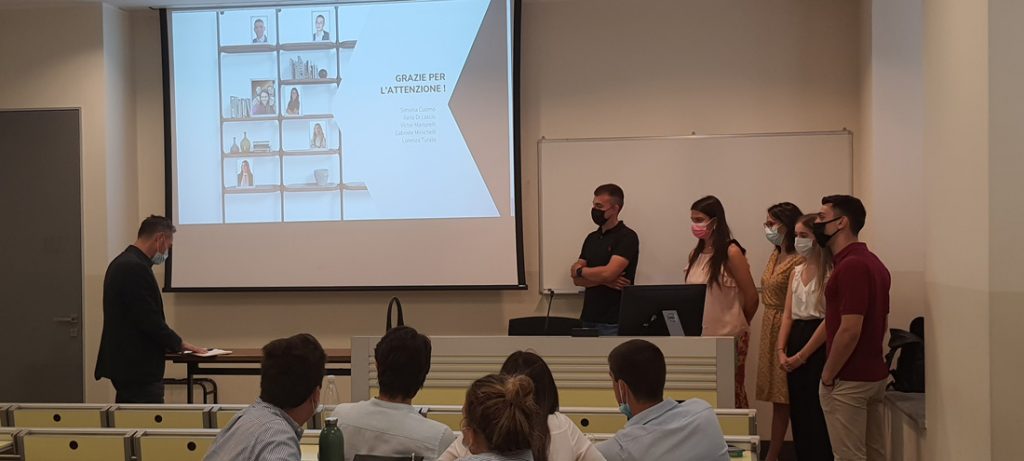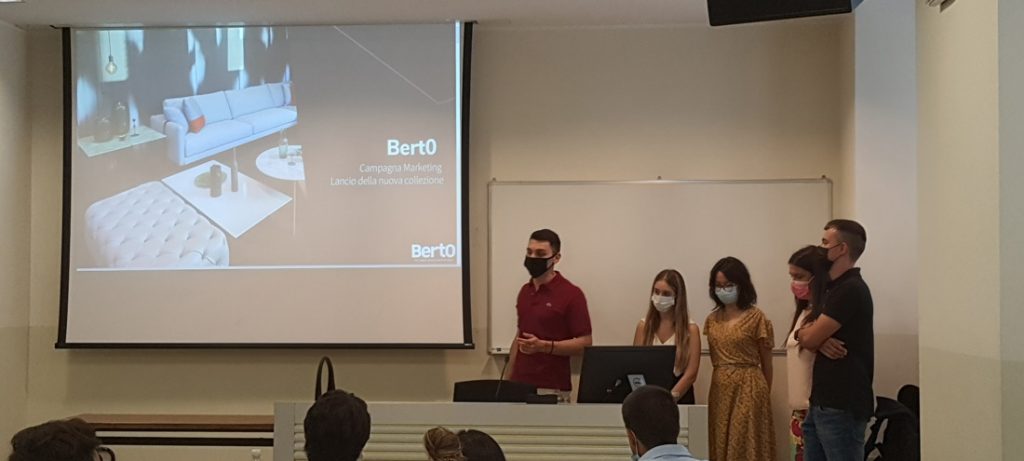 Ask now for your personal consultation and create your own furnishing project with one of BertO's Made in Meda interior designers