We have already met Gaia Segattini: she was sitting on our sofas #BertoLive having a look among the vinyl records while talking with Filippo Berto about digital manufacturing, punk and street style.
Starting from that first meeting new ideas were born and, above all, one promise: we asked her to come back one day for a special event with some friends to talk about Maker and counterculture.
We have had a long talk and a part of our meeting has become an interview published here.
Despite what we have talked about on the first occasion we have now a special commitment: we would like to introduce her to everyone that does not know her yet.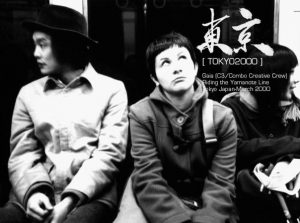 We will try to underline her personal path: from her rich and diverse cultural background to the reason why she is here @BertoLive to talk about Makers.
We think we are not wrong when we say that Gaia is an expert – due to personal experience, culture and interest – about countercultures, about all movements that are able to challenge the status quo through new ideas and elicitations in all fields of our lives: music, design, fashion, marketing…we are just mentioning all areas Gaia is (or has been) a main protagonist!
If we get closer to the main argument of the event taking place on Friday, 19th May – let's remember the subtitle of Stefano Schiavo's book "Cosa cercano le aziende dagli artigiani digitali" ("What do companies expect from digital artisans") – we can even tell you that Gaia is designer, counselor and artisan as well, very famous is her crafter idea of crochet published on her web platform "Vendetta Uncinetta".
Moreover, Gaia Segattini also has a special relation to music that has always played an important part in her life, even from an esthetical point of view.
That is the reason why she finds herself "at home" when she is looking at vinyl records, the record player and the guitars of #BertoLive!
We can't wait to listen to her personal opinion about Digital Artisans and makers…
We wonder if she will talk about the different approach between male and female, about the fine line between a crafter and a maker or even more about the main disposition she considers as essential: authenticity
Thank you so much Gaia: it will be a pleasure to have you on Friday, 19th May!