We are in a field – the sartorial production of made-to-measure furniture Made in Italy – where the expression "go to China or to Shanghai" has been seen through the years, with different states of mind.
There were the years of enthusiasm in which many people saw it as an extraordinary opportunity which some grabbed eagerly.
Euphoria!
There were the years in which the Far East and China in particular was seen by some of our colleagues as a unique opportunity to put their turnovers back on an upward curve.
Hope.
And there were the years in which that area of Asia seemed to keep certain promises but not others.
Disappointment.
For us in BertO, who have never personally experienced any of these states of mind, China represents something extraordinarily powerful but not only in the sense of the power which a country with 1.5 billion inhabitants normally transmits.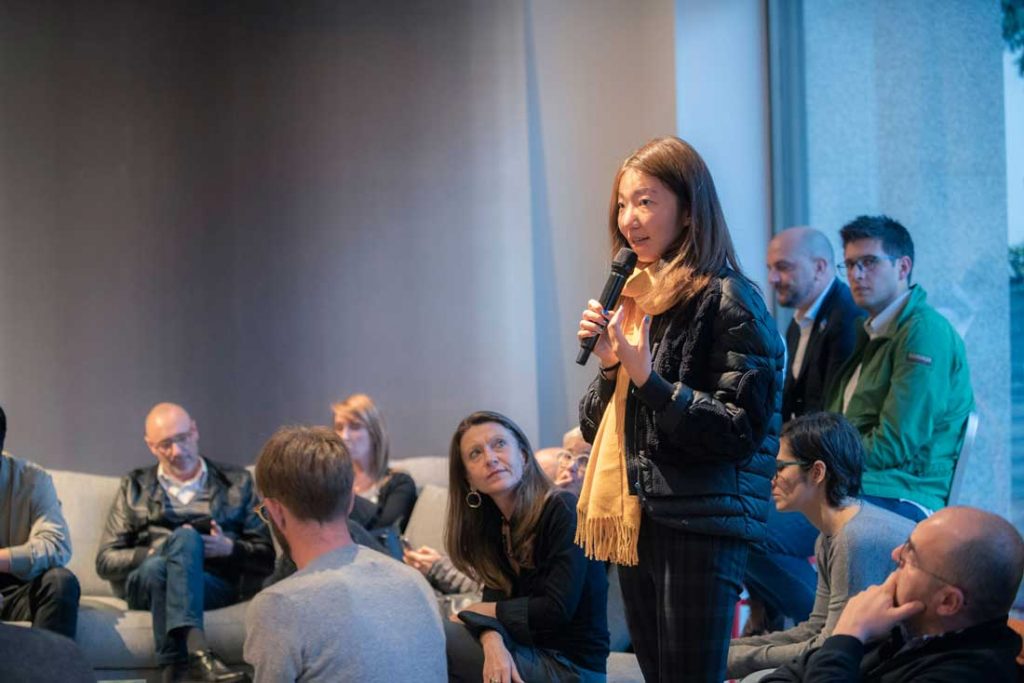 There is incredible strength in the idea of approaching a way of life which is so radically different from ours but with which we have certain fundamental characteristics in common in our daily life, our families and convivial occasions.
We have been on the Chinese market for quite a while but if the idea of "selling in China" is not completely unknown to us, the situation is different when the question becomes "understanding China".
That means understanding the Chinese people and understanding the daily reality in which they live.
That is why the title of this post speaks of the "difference between selling and understanding".
And this is what we are working on.
Basically, when we are dealing with our Italian and European clients, there are no cultural obstacles between our proposals and their life styles.
But are we sure that the sofa we propose in Shanghai will be received, comprehended and interpreted in the correct way?
Despite the many contacts, both commercial and otherwise, which we have so far had with the Land of the Dragon, we are not really sure.
But not for this reason do we intend to give up our journey towards the East, a journey on which we have already set out and which we hope will come to a climax in Shanghai, with the opening of our new sales outlet in that wonderful city, the most densely populated city in China and in the world with its 32 million inhabitants.
32 million people: what is the minimum common denominator of comfort?
What is the shared idea of quality?
What does "made-to-measure" really mean?
These are the questions for which we don't yet have an answer.
They are the questions we don't want to face alone, answers we don't want to discover alone.
What can we Italians from Brianza possibly understand about how a Chinese family lives?
What is an evening at home with a group of Chinese friends like?
How can we understand the meaning of the furnishing objects when inserted into a culture in which we don't even know the alphabet?
So here we are, ready to set out on a journey which will help us not to sell but to understand.
Our society has always had the policy of trying to make contact, propose something to share and try to reach the people we would like to have as our clients. We try to communicate with them on a personal level in a particular time, place and moment in their lives.
This is what we want to do for our idea of "going to China": we want to set out on this journey together and for this long road, in both a geographical and cultural sense, we would like our travelling companions to be Chinese.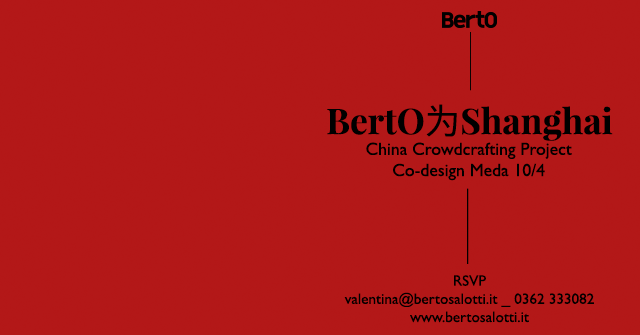 So where do we stand?
Anyone who knows us and has shared our projects for co-creation in Managua and Manhattan, has already understood: we are about to try a project of crowd-crafting for the city of Shanghai.
During the Salone del Mobile 2019, we will start work on the shared task of planning and producing a sofa which will take form from the indications developed together – our master upholsterers in collaboration with a wide selection of Chinese citizens – in a shared session which will be held during the Design Week in our showroom in Meda.
And immediately afterwards we will set out on a path of crowd crafting which will give the sofa the expression of the common feeling which – we hope – we will have been able to produce together.
Because we have learnt that, for our society, the best way to approach a new territory, whether in Veneto or China, must never be done with the pressure connected with making a sale but through humility and understanding of the families, the men and women who live in that territory.
This is why the way in which BertO is looking towards the Far East is through a shared work project: a concrete idea to be realised by working together with our hands.
Italian hands and Chinese hands working side by side with the aim of both creating something unique, made-to-measure for the city of Shanghai and also of getting to know each other.
Will we be able to do it?
Will we manage to understand each other?
Will we have the courage that is needed to abandon that which we know to embrace that which we will learn?
Berto为Shanghai it will be like this or it will be nothing.
Appointment at the Salone 2019!
Sign up to receive updates on the latest BertO news and promotions.