A chat with Giulia about design in Brescia, BertO and the Spirit of 74.
A few days ago we announced the first important novelty of the season: the opening of our new BertO showroom in Brescia.
We are working non-stop to create a crazy environment in perfect BertO style.
We are convinced that every environment would be worthless if there were not the right people to animate it.
For this reason we are happy to present the person who will open the doors of the BertO showroom in Brescia, a special person, a person with whom we share the same values, visions and ambitions, a person who is always cheerful and who is eager to offer style, design, products and services to the inhabitants of Brescia and the surrounding areas.
What did we like about Giulia Trifoglietti, manager of BertO Brescia, right from the first moment?
Her determination, her smile, freshness and spontaneity.
We had a chat with her, right in the middle of the building site in Brescia where very shortly we will open our new showroom, to tell us something about herself.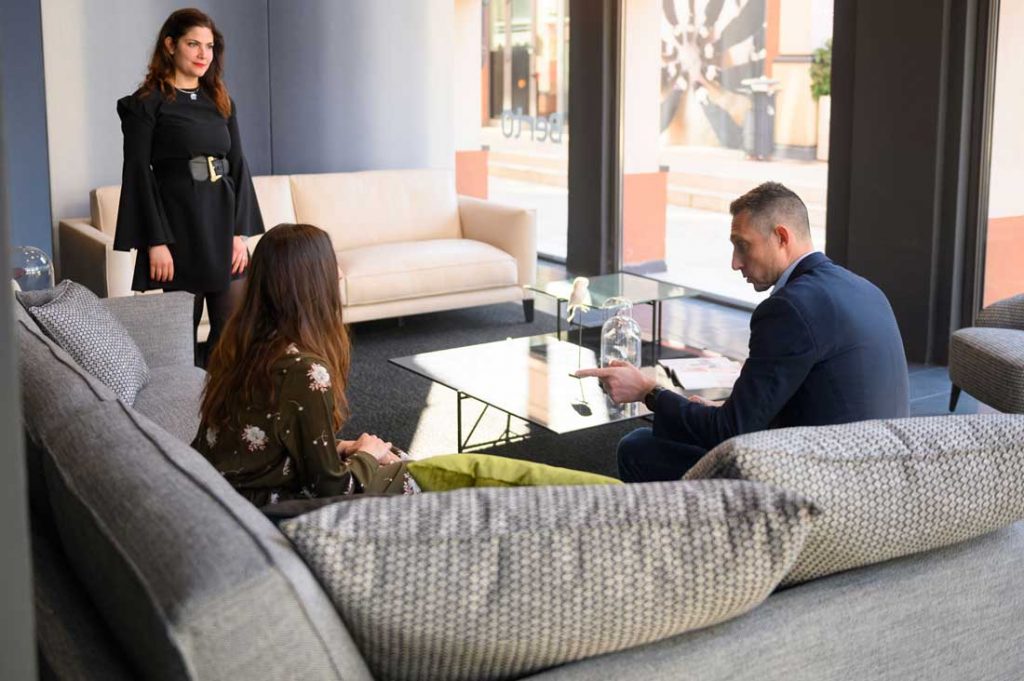 Giulia, what is your story?
I have always been curious about the mechanisms of communication and design and my curiosity led me to study, research and delve deeply into realities which are often very different and in a great variety of fields.
The first time I heard about BertO was thanks to the Eccellenze in Digitale campaign, where the colossal Google chose BertO as an example of innovation and design. I thought about design in Brescia and I must admit that I immediately had a vague vision about the future.
Looking into things more deeply, I discovered a society which encompasses Made in Italy and true Italian craftsmanship.
They do not use it just as a label as many companies do, but as a base for research into style, the selection of materials and the attention to details, all of which have made Italian design world famous.
I am a person who is always searching for improvement and this is what brought me to BertO.
In my past experience as manager of a well-known multinational furniture store I observed the depersonalisation of the client, typical of large scale retail businesses.
In BertO people are at the centre of everything, both the colleagues and the clients.
The people who come to visit us in the BertO showrooms are like the guests we welcome into our own homes.
The care with which we try to understand the clients' real needs and then create a product specifically for them is a true eye-opener for me.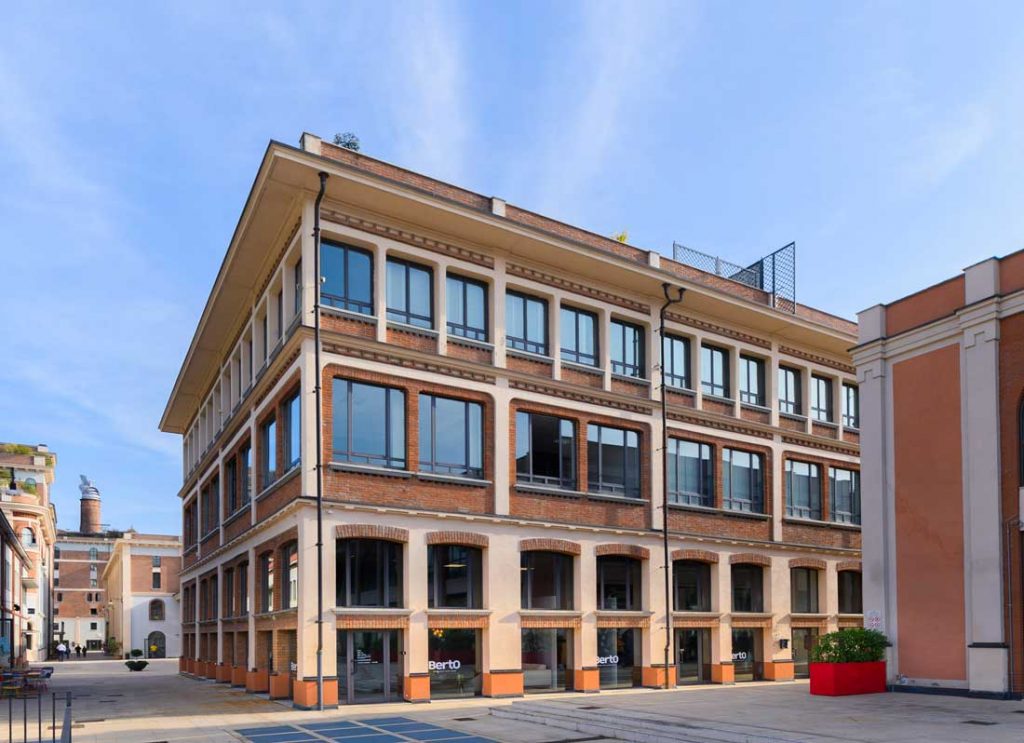 BertO is opening in Brescia for the first time. What do you think a BertO shop can offer your city?
The people of Brescia are known to be tireless workers, even workaholics.
So what can reward them more than a comfortable sofa to enhance their well-deserved rest?
Joking apart and forgetting the cliché, Brescia is a much more beautiful city than people who have never been there could possibly imagine.
Like the majority of Italian cities, Brescia is characterised by layers of history going back thousands of years to when it was originally a Roman settlement.
Witness to this is the important Santa Giulia Museum, a Unesco World Heritage Site.
More recent history associates my city only with industrial development but over the last few decades Brescia has also been reconstructing its image as a centre of culture, art and design.
So it's not a coincidence that the new BertO showroom will open in an industrial archaeological site built at the end of the 19th century, the site of the historic Wuhrer Brewery.
An area historically associated with work has now become a space where the people of Brescia can admire Italian design.
I believe that BertO Brescia will help to give new life to an area which has recently been animated with the opening of art galleries and other activities.
I am sure that the proposals offered by BertO with its sartorial upholstery and made-to-measure furniture will quickly become a reference point for the inhabitants of Brescia (and not only)! and for all the lovers of Made in Italy.
BertoLive in Brescia: let's have a preview of the opening of the showroom.
BertoLive is one of the BertO projects which best reflects my character: conviviality, openness, passion for the beautiful things life has to offer. We are organising a BertoLive corner in Brescia with an incredible selection of tunes which I am already singing in the building site 😉
I have chosen pieces which have accompanied fundamental moments in my life and which I would love to relive on this important occasion.
For now I will tell you about just one, the others you will be able to see in the showroom 😉
By now you know all about the Spirit of 74: can you tell us what key word you would choose to best express the passion for the spirit of 74?
My key word is VISION: the initial vision of the brothers Carlo and Fioravante when they founded BertO 45 years ago.
The vision which over the years has been enriched with ideas and projects, right up to today and the new opening in Brescia.
The vision which enables us to project ourselves into the future and transform the impossible into the possible.
Sign up to receive updates on the latest BertO news and promotions.