Thursday November 27th 2014 was an incredible day.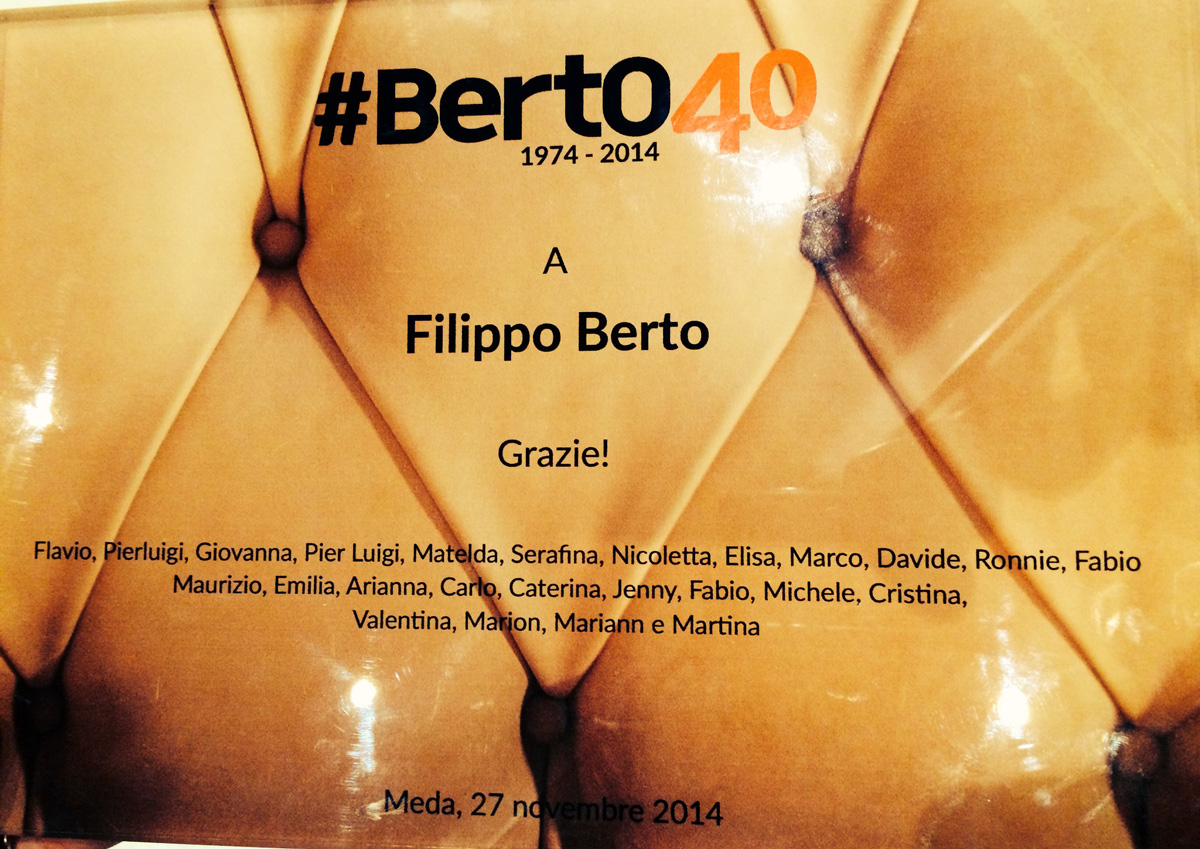 Looking back from a distance of only a week my emotions are still very high. I tried to begin the week as usual but the feeling of having shared something so dear to my heart with so many friends, is truly a beautiful sensation.
I owe everything to this group: to our historical customers, to our suppliers with whom we regularly and often animatedly discuss production issues, to our collaborators and friends, to everyone who came to wish BertO a happy birthday.
Celebrating the #Berto40 means to give recognition to those who have contributed so much to our growth.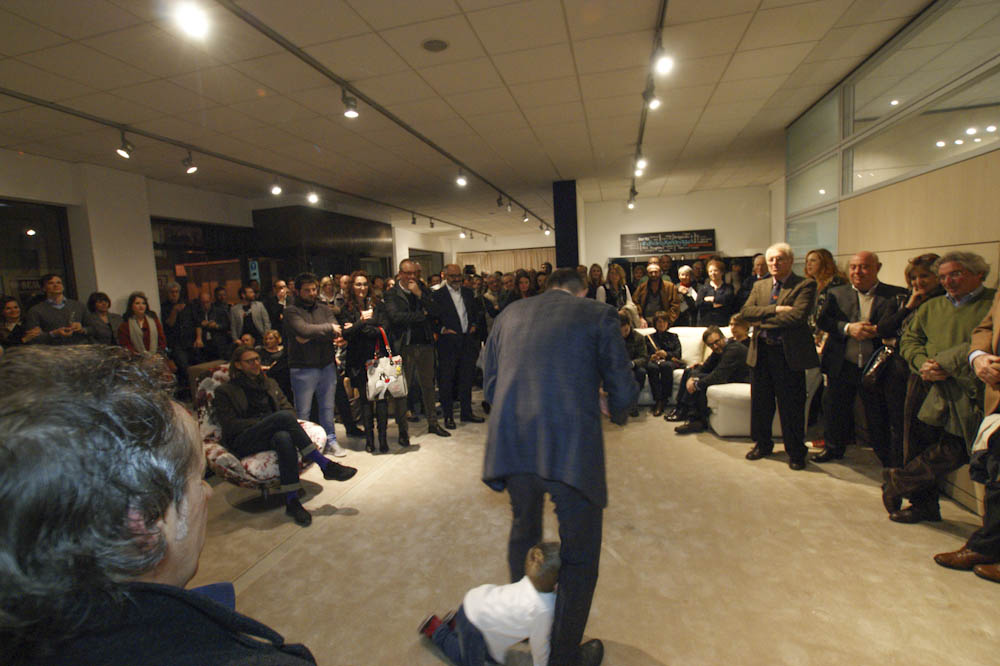 Until just a few minutes before beginning my speech, my stomach was in knots. I wanted to convey to all of our guests the pride I feel in belonging to this company. Its history was built brick by brick, with sacrifices made by everyone. Yes, there were many difficult days, with customers, with deliveries and with the usual race before Christmas.
Almost without realizing it, I found myself in front of 200 guests waiting to hear my words, which in all honesty I had not prepared with my heart in my throat I began speaking.
Nevertheless, like magic, once I picked up the microphone, I realized everything I wanted to say loud and clear. I knew who to thank and what to say on that incredible day, Thursday November 27, our fortieth birthday.
I hope I managed to touch the hearts of many in sharing our history and in the dedication to my father, to whom I owe everything and who must be remembered for his contributions.
Very happily and with great pride, I recognized the men and women "my" staff, in front of such a beautiful audience and then what happened, to my surprise with my uncle by my side, they gave me a plaque with a dedication from all of them.
We deserve to celebrate these heroic 40 years! We will continue to reflect with # BertO40 looking into our past to rediscover the sense of our present and our future.
Thanks again to all!