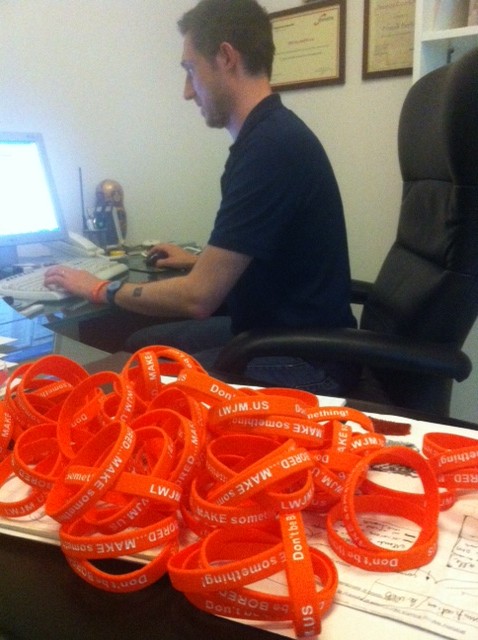 We have talked several times about Joey Hudy, we like the way he thinks and how he approaches work.
As a matter of fact, we believe that – in spite of his young age – he can be a truly inspiring person for many.
His motto "Don't be bored, make something" has become one of our favourite sentences, and when we learned that he was doing wristbasnds with it, we ordered a bunch.
The first order never reached Italy, but the second attempt succeeded!
So now all our friends are wearing Joey's bracelets, and his story is spreading in Italy, too.
Can't tell how happy we are to help out Joey in his projects, he really deserves it. Rock on!