We have five new elegant products for spring 2012 and as promised we'll tell you about each in future posts, however if you are curious they are already available online and in our showrooms!
The post today is dedicated to our new collection of Berto Chesterfields; the sofa Richmond and the ultra new armchair Kingdom.
The Richmond sofa is characterized by details that make it the showpiece of our sofa and armchair collection, it is for lovers of timeless elegance and beauty. Richmond is a classic tufted Chesterfield, which has been revisited by the Berto Design Studio: this sofa has antique brass tacks lining the perimeter of the arms and base in combination with a quilted back and band, the seat cushion is soft goose down even the colour of the leather is skilfully made to look antique.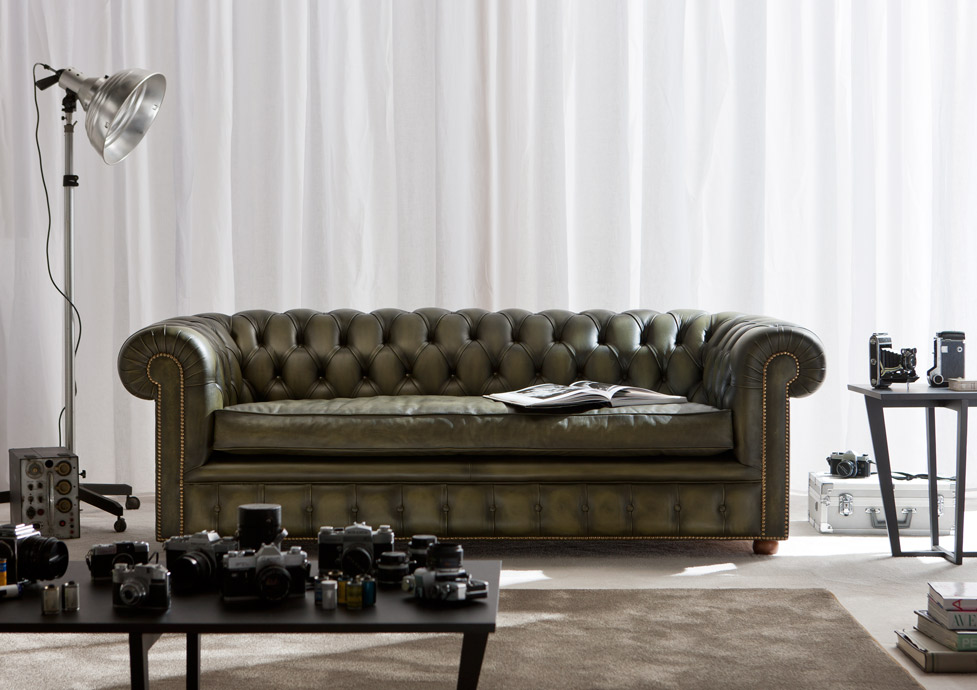 The Richmond sofa is available as a 2 seater, 2 seater maxi or 3 seater, each version is available as a daybed and can easily be accompanied by an armchair and ottoman. The sofa is made to order according to the client's needs and desires. Coverings are available in more than 3000 fabrics or a wide assortment of full grain leathers.
The Kingdom armchair is decidedly English a reinterpretation of a classic Chesterfield. Berto takes great pride in staying true to tradition and classic details such as; carved feet and the capitonnè (quilted) seat back, needless to say this chair has a theatrical presence, Kingdom remains classic while at the same time responds to modern tastes.