While we are waiting for the next workshop of #divanoXmanagua on Sunday March 3rd in Rome, we would like to present our partners for that evenings event: The Girl Geek Dinner Group Rome.
They are involved in so many things it might be better to let them introduce themselves:
The Girl Geek Dinner (GGD) group was established in England in 2005, by software engineer, Sarah Blow, and now has spread all over the world. The group in Rome was formed in 2008, thanks to the tenacity and initiative of Chiara Silvestri, New Media Manager.
We are a group of five Girl Geek women: Francesca Antinori, Simona Forti, Claudia Porretto, Paola Santoro and Chiara Silvestri, we organize social events for the purpose of uniting women who work in positions related to technology, computer science and the new media.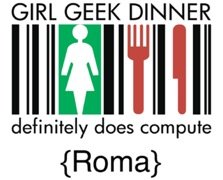 Our mission consists of breaking down old fashioned social stereotypes related to these fields. Identify barriers and alternate routes of entry for anyone who would like to get into the technology sector and we encourage those interested in technology. We work with local schools, colleges and universities to encourage more women to enter into the field of technology. We also support those currently in the industry and work together to find solutions to old and new problems. We include men, women and children on this journey and in no way exclude men from Girl Geek Dinner events.
In short, if you are a woman working in the field of new technologies or the new media and you want to expand your network, then our events are perfect for you. Join us and you'll change your mind. Are you passionate or simply curious? The informal and friendly atmosphere that you will experience during one of our events will captivate you.
How do we promote our events?
The publicity of our business is run entirely on the net. Our sponsors include: Star Q8, Telecom Impresa Semplice, Lancia and Ford, to name only a few. We involve organizations and organize events, this is what defines the group and is the foundation of our activity.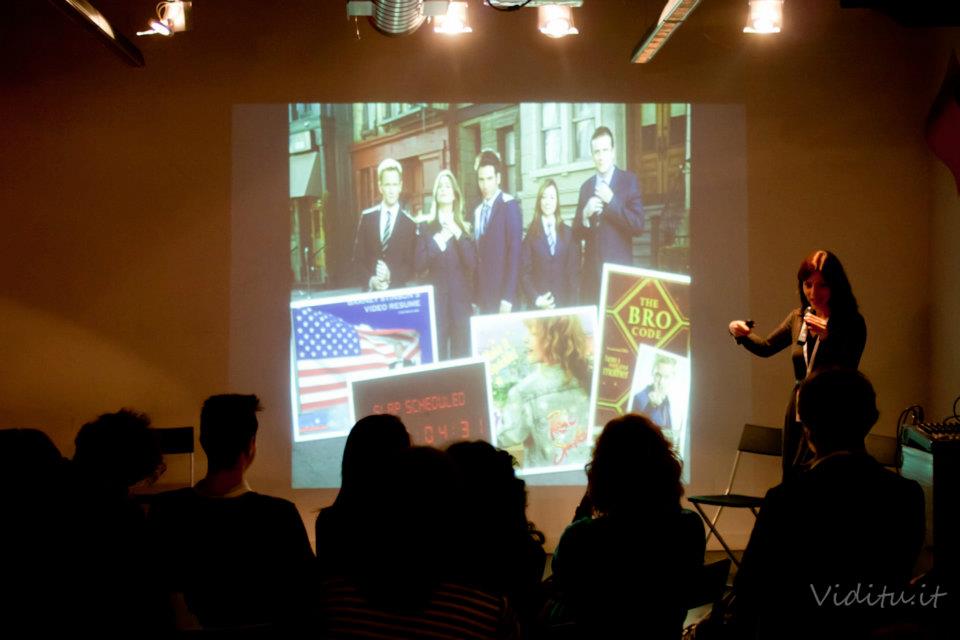 Our evenings, which are divided into two parts, all have a theme: the first part is the presentation related to the main theme of the event and then we share testimonies, speakers are often business professionals noted for excellence in their field.
The second half of the meeting is dedicated to socializing and networking (guests are usually offered an aperitif during which time everyone is free to share their knowledge and make new friends, thus expanding their professional network).
The list of topics covered so far during our evenings has been extremely heterogeneous, from entrepreneurial women to storytelling, from food and wine culture, to Open Source. Together we are committed to organizing events, to promote projects and the experience of women who actively participate, in some way, to the innovation of our country.
We aim to give more visibility through media partnerships and initiatives that are in line with our mission statement. It's a commitment that makes us very proud and took most of our attention last year during our participation as lecturers at the LUISS "Guido Carli" workshops, where we addressed the link between start up, communication technology and the new media.
Precisely due to this comparison, we've decided this year to renew and streamline our format, focusing on the essentials, and on the evidence of experience in the first-person: in short, a real opportunity to share and exchange, meet real women of excellence through networking.
To inaugurate the new year and our new format, the GGD presents our first event: Sunday March 3rd, 2013, at 17:30, at the Berto Salotti showroom, in Via Appia Nuova, #1291, in Rome. This event will have top rated professionals of whom are participating in an impressive initiative #divanoXmanagua, directed by Berto Salotti. The main theme, in fact, is Corporate Social Responsibility.
How can you participate in the event?
First, you can stay updated using our website, www.girlgeekdinnersroma.com .
Second, please register for the event which will be available only on the website, a few days before the event.
That's it! We hope to see you on the day of the event, you'll find us at the staff's table.
Otherwise, if you can't come to the event in person, you can still be there virtually by following the live-tweeting of the evening thanks to; hash tag, #divanoXmanagua and #ggdroma9.