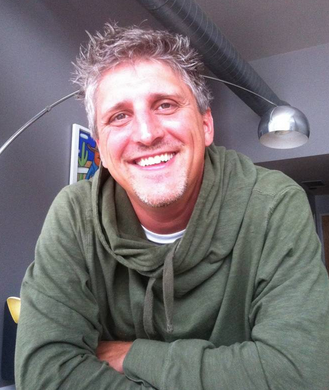 Joe Graceffa is a Design Director at IDEO, focused on designing Brand Experiences.
His passion lies in delivering holistic, human-based, emotional experiences by observing people and injecting a healthy dose of "informed intuition."
It's been great having him involved in the sofa4manhattan design workshop conceived by Design-Apart after which he kindly agreed to answer a few questions for us.
Berto Salotti: What influence did the experience of the workshop and working with other people have on you?
Joe Graceffa: I'm energized by meeting and working with thoughtful designers – designers who design with their hearts as much as their heads.
The workshop was rewarding to me for exactly that reason.
BS: What expertise did you bring to the project and how did you approach the workshop?
JG: As far as what I brought to the project, I would say that I was able to bring my experience as a product designer (knowledge of color/materials/finish, proportion, sketching, etc) and, through many years working as a consultant, my ability to build off the great ideas from designers that I'm surrounded by.
BS: Can you explain your design for the sofa4manhattan?
JG: The origin of our design came from our perspective of Manhattan – a place with wonderful mixes of personalities, architecture, attitudes, and voices.
Those perspectives directly drove the design of the sofa – from various heights of elements, to a variety of stitching applications, to the modularity of the elements, to the variety of leather and fabric colors.
The sofa represented Manhattan in our eyes – a wide breadth of elements living in harmony.
BS: Thanks Joe, we hope to see you soon, maybe at the crafting session that will take place in New York soon! We feel grateful and highly appreciative of your work for the #sofa4manhattan workshop.

We definitely invite you to take part in the crafting session, which will take place on March 15th in New York City, @ the Design-Apart loft, of course!