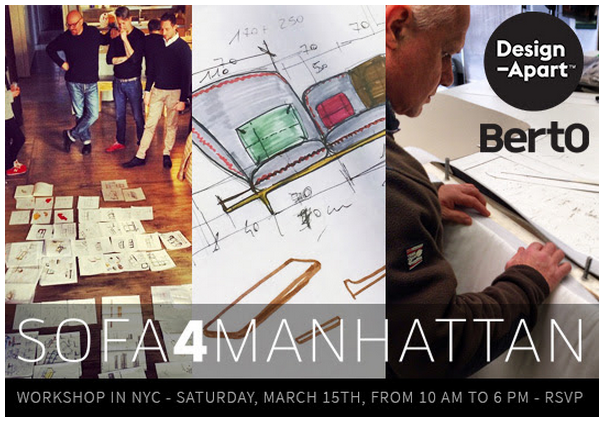 It's going to be a memorable Design-Apart workshop: come and join us for a day of true artisan crafting with #sofa4manhattan!
Don't miss the chance to put your own work in the realization of the first crowd-crafted sofa of New York.

Next saturday we will turn the Design-Apart loft into an artisan lab, where everyone will be able to collaborate.


And by the end of the day we will see the output of the great design produced during the Design Workshop held in January. The workshop is open, please RSVP here.
See you in NY!
[Update 14/3 – The New York airport is missing one essential piece of the prototype which we flew from Italy in the days before the workshop, there's no way we can do the workshop without it, so we have to postpone it. Please stay tuned for the new dates. More info here].
[UPDATE MARCH 24th – THE PIECE HAS BEEN FOUND: THE CROWDCRAFTING SESSION IS SCHEDULED IN NEW YORK FOR SAT. MARCH 29TH – MORE INFO HERE]