The exhibition New Craft opened in Milan last Saturday within the "Fabbrica del Vapore" at the XXI Triennale. This exhibition, held by Stefano Micelli, is a new meeting perspective between the traditional artisan capacity and the best solutions offered by design and new technology.


We had the opportunity to visit the exhibition in advance and we were overwhelmed by a sense of deep emotion arisen from the well known stories written in the book "Futuro Artigiano" by Stefano Micelli (winner of Compasso D'Oro Award in 2014). The exhibition offers the opportunity to discover a new concept of the artisan work: a combination of the most traditional way of working with the most innovative solutions.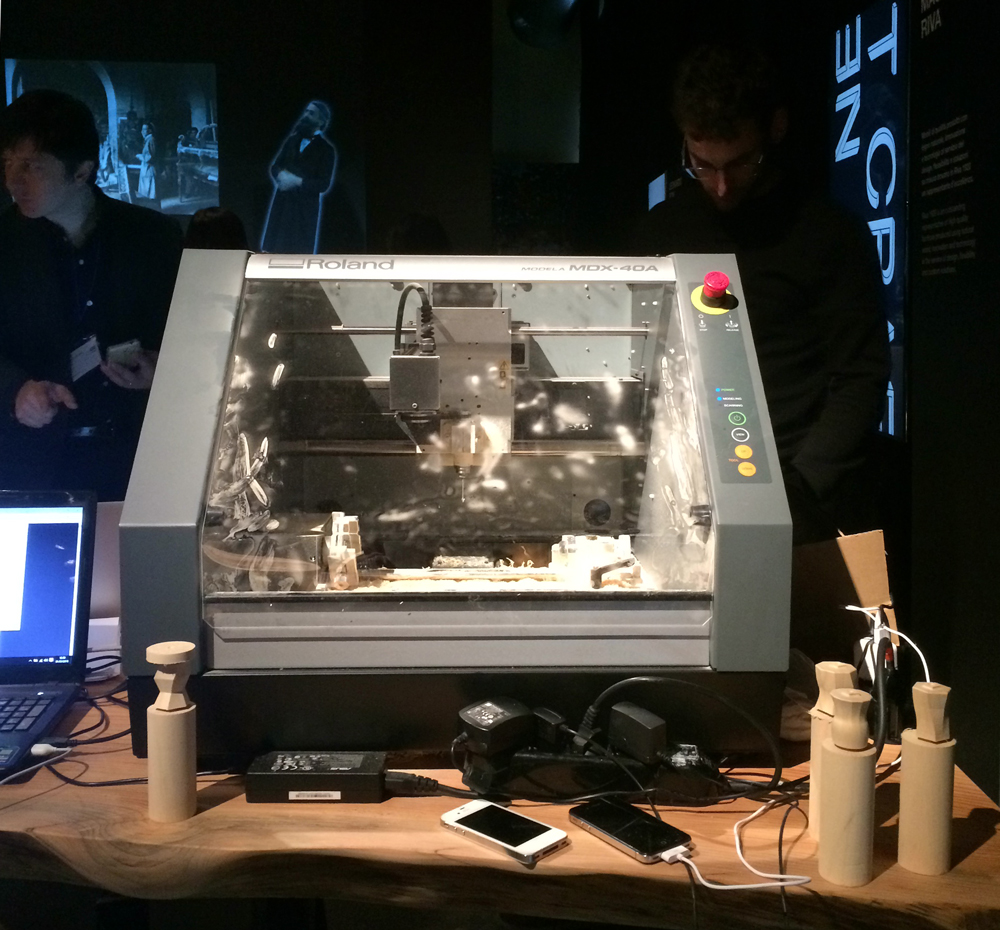 The amazing location of the "Fabbrica del Vapore" is the perfect meeting place for a new generation of artisans who are able to combine experience and tradition together with the best technology in digital manufacturing: they are able to achieve original and extreme innovative products keeping always focused on their tradition and capacity.
When you visit this exhibition you immediately feel a new transformation in the working process: new firms and customers work together in order to have a completely custom made product which can satisfy the needs for sustainability and quality.
The New Craft exhibition at the "Fabbrica del Vapore" introduces you to the deep relation between project and product where the customer is the central part of this relation: he is always aware of his choice, he can follow his project up to the final realization and he actually becomes a co-producer of the idea. The final result is a custom made product realized according to the best innovation solutions which guarantee cultural and economic values.
A few words to describe the feeling: it is the new production process.
During the visit at the exhibition you can imagine and create a huge amount of articles: wooden products body scanners and haute couture dresses, printing revolution, kitchens-to-be, 2 wheels Italian production, 3D printing and design, automotive articles and jewelry, art and craft 2016 and much more.
We are happy to take part in this exhibition as we share values and attitudes of this new working process: during the last years we have always worked together with our customers to create something unique and totally custom made and that is the reason why we are proud to present:
– our Capitonnè Vanessa armchairs with denim cover: a perfect mix of comfort and tailoring details, innovation in fabric design and Capitonnè finishing. (The cover is made by a denim fabric from the Victoria Royal Collection by BertO Tailoring Atelier)
– "Il Tavolo del Tappezziere" is the creative area where customer and upholsterer can meet and think of a new product starting from a white sheet of paper. On our "Tavolo del Tappezziere" our projects become a customer's service and this service can lead to a finished product.
The exhibition New Craft is opened to people who want to understand our current times and at the same time are still able to imagine an artisan future.
Fabbrica del Vapore, via Procaccini 4 Milan.
2nd April – 12th September 2016
From Tuesday to Sunday, from 10.30am to 08.30 pm
Free entrance.