The sofa bed Gulliver for everyday use can be used as an everyday sofa as well as an extra bed and it perfectly fits into our collection of innovative and modern sofa beds.
On our Online Shop you can get it custom made: this sofa bed is available in different sizes, with a bedstead from 120 cm up to 160 cm and a mattress suitable to all your needs. As for the cover you can choose it among our collections or into our "Limited Edition" exclusive fabric collection.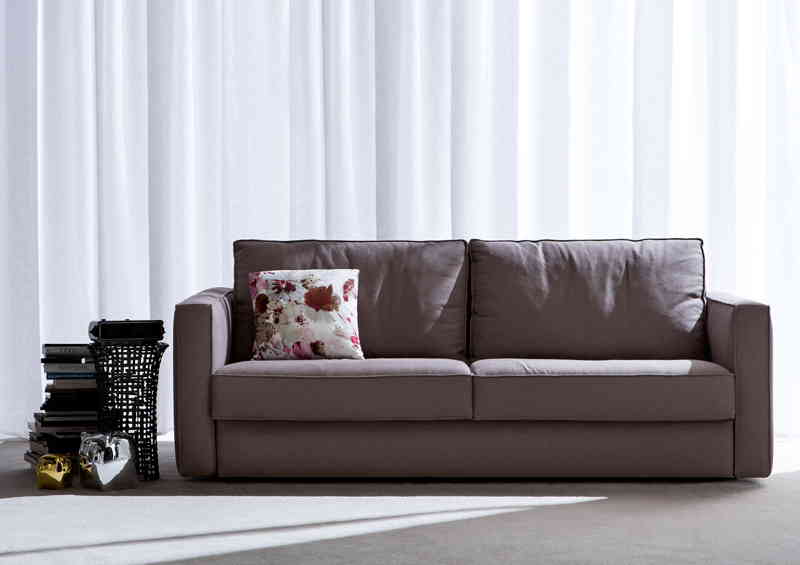 So then, #WhyGulliver?
– Gulliver is the ideal sofa bed with a deep and comfortable seat, high backrests and thin armrests which offer you a perfect balance between comfort and design and make this sofa bed an extreme well proportioned model.
– If you choose our 160 cm. high mattress the sofa bed Gulliver arrives up to 215 cm long and it can offer you three seats and an extreme comfortable bed during the night
– it is produced with our best raw materials: structure is made of wood and padded with polyurethane foam; seats and back rest cushions are filled with goose down and polyurethane foam and together with the metal mechanism guarantee high comfort. You will even forget that Gulliver is a sofa bed!
– it has an innovative wooden slat which affords a regular distribution of your body weight and you will feel immediately the difference between this wooden slat and an electro welded one, which is still comfortable but with a firmer structure.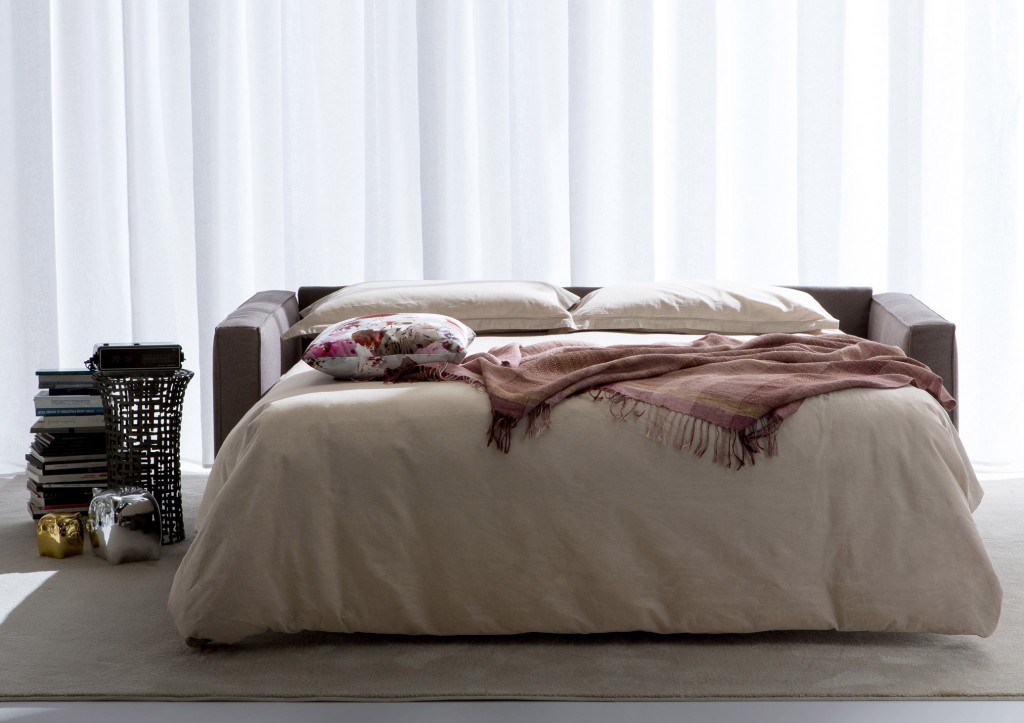 – the sofa bed Gulliver is suitable for an everyday use: it has a comfortable wooden slat, you can choose your desired mattress which satisfies even the most demanding requests for quality and it is the ideal bed where you can quietly sleep in all your nights.
– it is produced in our laboratory in Meda where our upholsterers and seamstresses take good care of all details and finishing.
– our customer service is always at your disposal: contact our furniture consultant Marion. She will answer any question you have about your sofa bed Gulliver: about maintenance, mechanism and use, different frames and padding. If you have some doubts about your sofa bed do not hesitate to contact her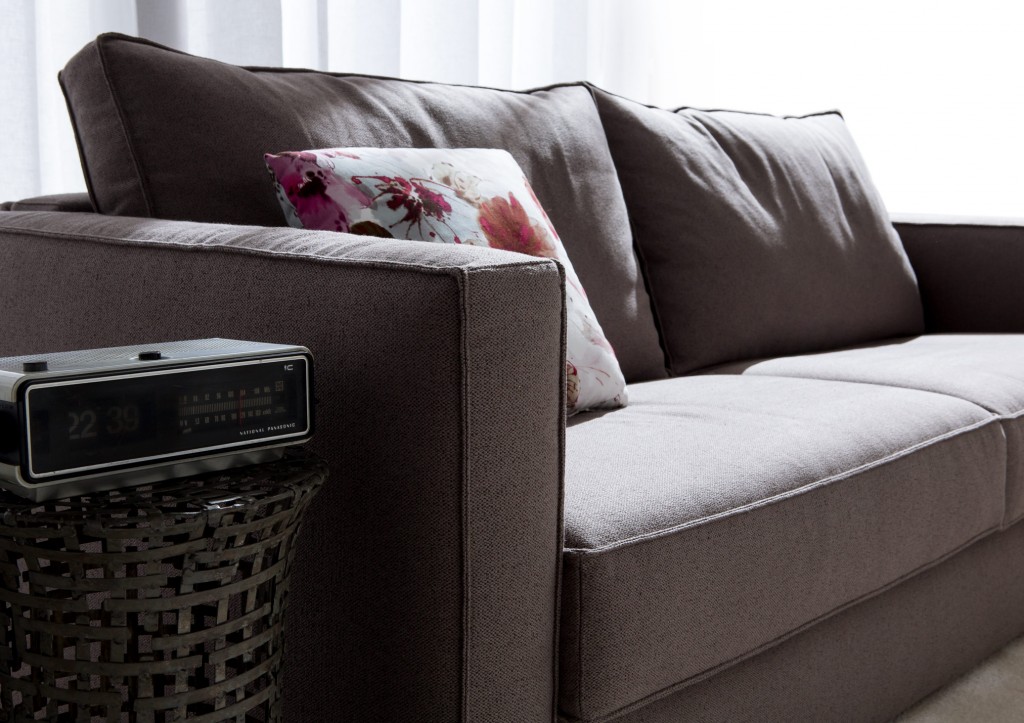 Have it custom made and buy it directly online from your house. Select our link "talktous" if you desire some more information about your purchase or if you want to get it completely custom made.
The sofa bed Gulliver is available with an 18 cm high mattress, with storage chaise longue and also with electrical opening mechanism.