During these days we have tried to explain our preparation to the crowdcrafting day for vanessa4newcraft. We have decided to do it by using different images which can immediately give the idea of the meaning of this project for all of us. Every image on our website is connected to a slogan: they represent not only the meaning of such a challenge but, above all, they refer to the famous "why" we do all this.
Today we are almost ready for this great event, but we wanted to share with you our efforts towards this crowdcrafting day and what this preparation has meant to us.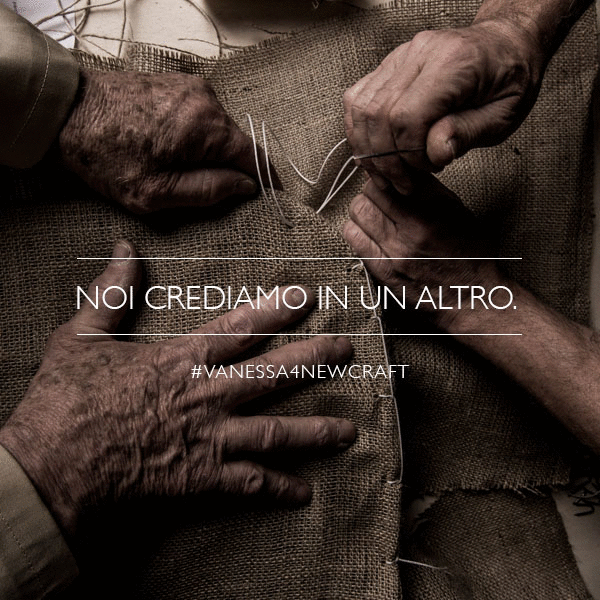 DESIGN + ARTISAN WORK
We wanted to present something really different: we did not want to set up the standard artisan way of working. That is the reason why we took some time before deciding to present our project vanessa4newcraft.
It is a great challenge and we involved the best designers and artisans in this area to realize our vanessa4newcraft.
It has been a tough job: the idea in our mind was to create something new, something perfect to show the public what we are able to do. And then we have realized the best product than ever: curved wood, high quality seat (springs and strings handmade) and capitonné backrest with a modern design.
OPEN DOORS AND SHARING
We started this amazing experience three years ago and the results up to now are gorgeous.
We share the crowdcrafting idea and we decided to share our experience with people to show them what we do. We would like them to understand what is going in our mind, in our laboratories, and above all, we would like to get them involved in our producing processes before realizing what they might buy for their houses.
We would like to do all this with people: it is important for us to let people understand the real value of our artisan work by experiencing it personally, to share our daily efforts with them. The results are mainly two:
– we can give a real sense to what we do and think. We think this might be a great opportunity to support our job, to celebrate the beauty and the ability to realize unbelievable products.
– we share this experience with people so that they can get the feeling of what is going on during the production of these amazing products. It is a unique possibility for people to have a look at our way of working.
NEW CRAFT CHALLENGE
New Craft is an amazing exhibition where this new generation of artisans can show the public their way working by using their experience combined with all these new technologies available today: our crowdcrafting products are extremely precious not only for their economic value, but, above all, for the cultural experience we share with people.
We have decided to face this challenge: our armchair vanessa4newcraft is the perfect symbol for these values of cooperation and partnership, in fact we will work together with other firms that are strongly focused on innovation.
It will be great to realize this armchair as we are learning a lot from this experience: we are working with new materials, we cooperate with famous firms. We try, we make mistakes but we try it again and again.
We really enjoy it!
Now time has come. We are ready. It is already our #vanessa4newcraft!