It was not that easy to shoot the video vanessa4newcraft because what happened on the 7th June went beyond our expectations.
It was great, a rich and emotional experience. Thus, we would like to thank all crowdcrafters but, above all, a special thank to Mauro, Alessandro, Fabrizio and Piero for shooting this video.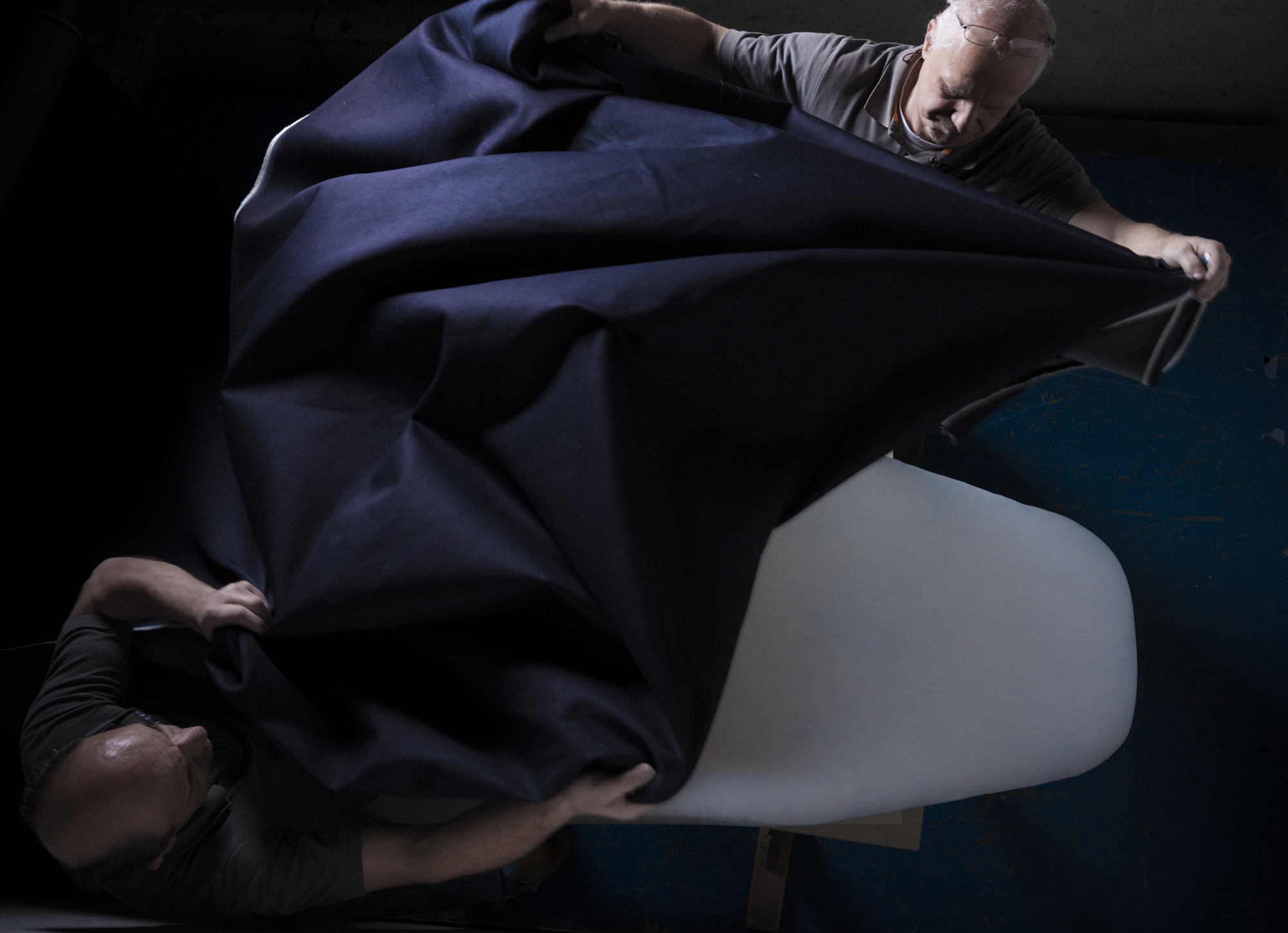 It was a unique and unforgettable experience starting from our first step into La Fabbrica del Vapore up to the last details: the importance of the exhibition New Craft, where everything happened during that day, gave us the right input to work on our project, on our capitonnè finishing; we were not aware of what was going on around us, we were really focused on our job; even with a temperature of 40° we wanted to get to the end and see the result.
Thanks to the help of so many people we have created our denim cover, we gave it a real shape, we have followed King Flavio step by step and all of us have become an upholsterer for one day.
We have filmed so many scenes that we could get an entire crowdcrafting movie.
We are sure of it, there will be many more surprises and many records still to come. Be prepared!
We have decided to share with you our experience during that day, starting from the morning hours up to the final result: we have filmed every single person taking part in the project, every tool used during our working process, a smile, a key word to describe the day, a reflection on our manufacture, or simply the desire of being here and the sense of belonging to a firm.
And to have it with English subtitles!
We hope you can get the same feeling we have by seeing it.
Thank you all!