Our team of designers wanted to create new products that brought to mind the art of fine tailoring.
We wanted stylish new beds, comfortable sofas, relaxed armchairs and elegant tables.
In fact, they wanted to change the traditional perception of upholstered furniture.
Hence, we created the Berto Atelier Collection.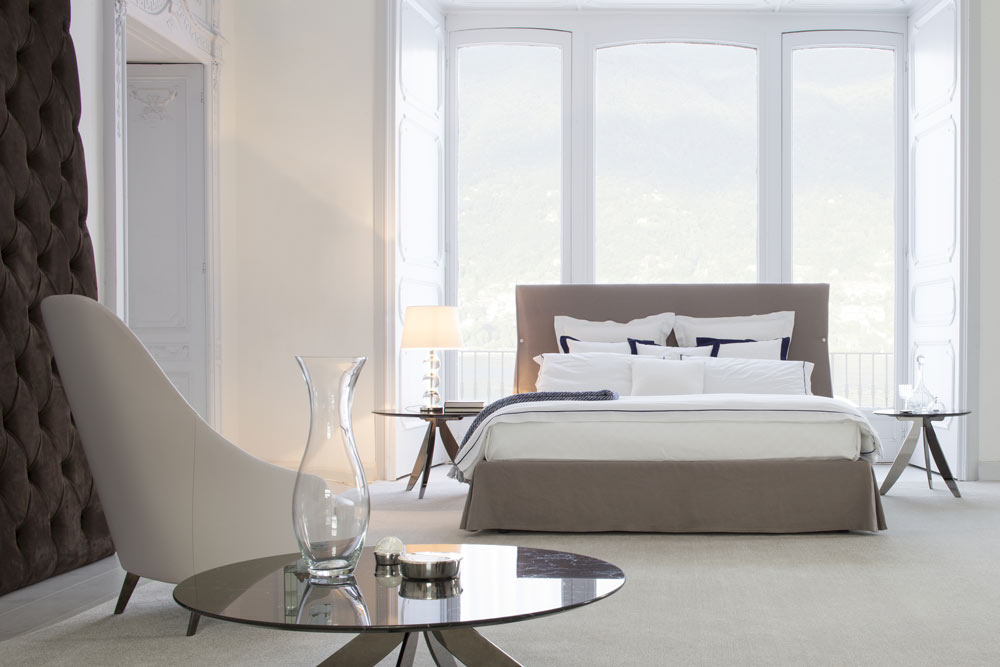 We had clear ideas when we started designing the first prototypes; we knew the designs had to be complimented by traditional details, like elegant clothing that never goes out of style, we wanted to create the haute couture of upholstery.
Armchairs and coffee tables like small jewels accessorize both the living and sleeping areas, creating a modern yet cozy environments and let us not forget they are fully customizable.
Our inspiration came from the softness of precious fabrics like linen and velvet, elegant details such as contrasting piping in grosgrain and pearl buttons, every slipcover becomes an original exclusively tailored to meet the definition of couture: "fashionable high-quality and custom made."
Today we are very proud to present the Berto Atelier Collection it truly revolutionizes traditional images of upholstered furniture and pushes the boundaries of the imagination.
Our new collection for the bedroom suggests intimate harmony: Vanessa armchair in full grain leather and the matching Sorbonne bed.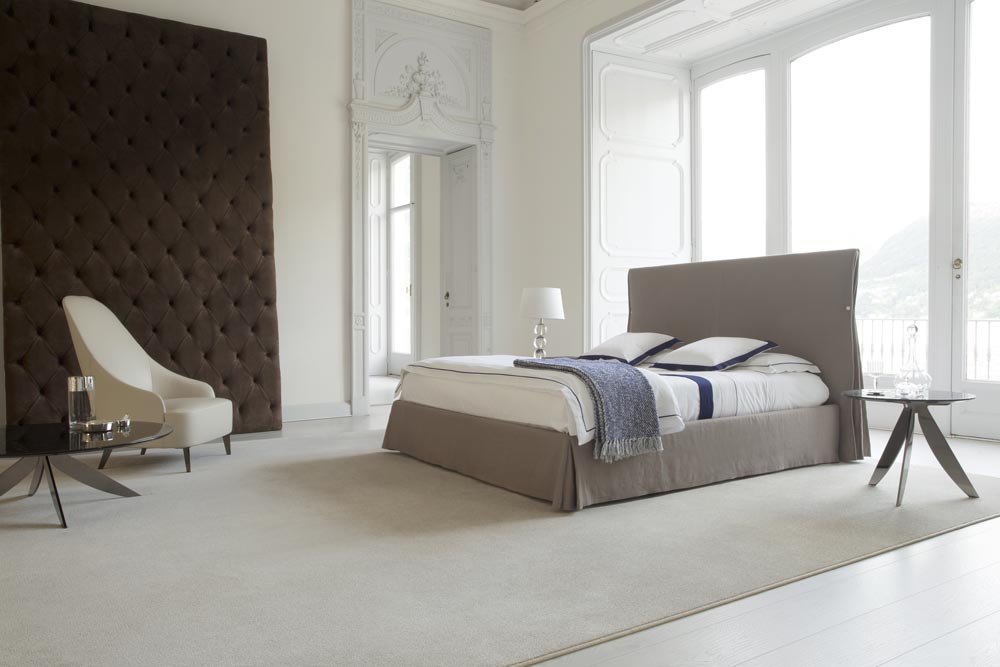 The Marais bed in white linen with a quilted headboard and pearl buttons is nothing less than elegant.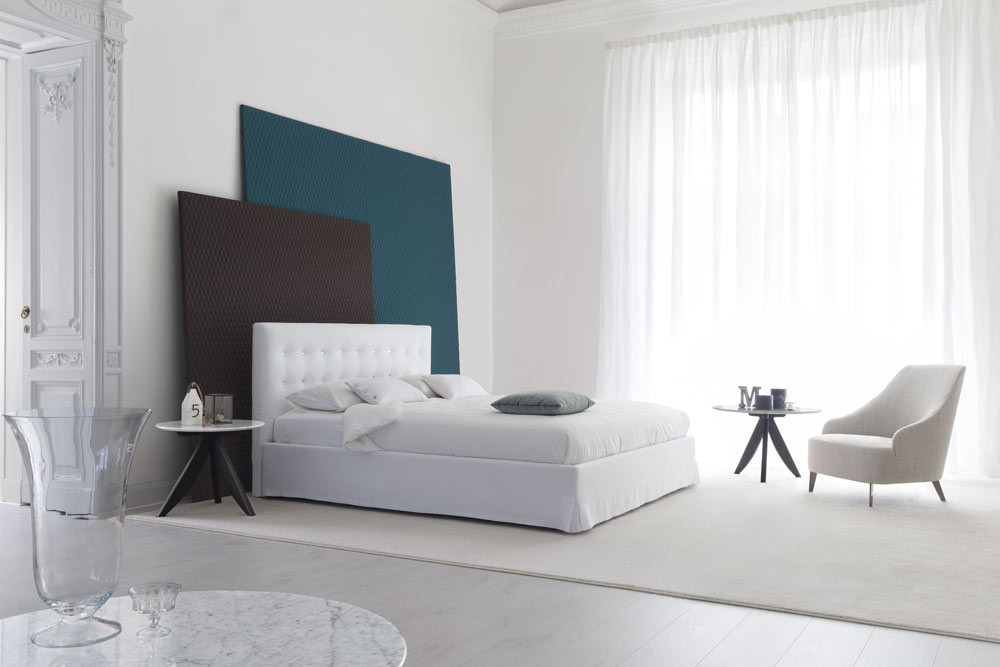 The Soho storage bed dressed in a Chivasso floral fabric combined with the Emilia armchair and Marsala wine lacquered table tops from the Circus collection both exhibit precision and good taste.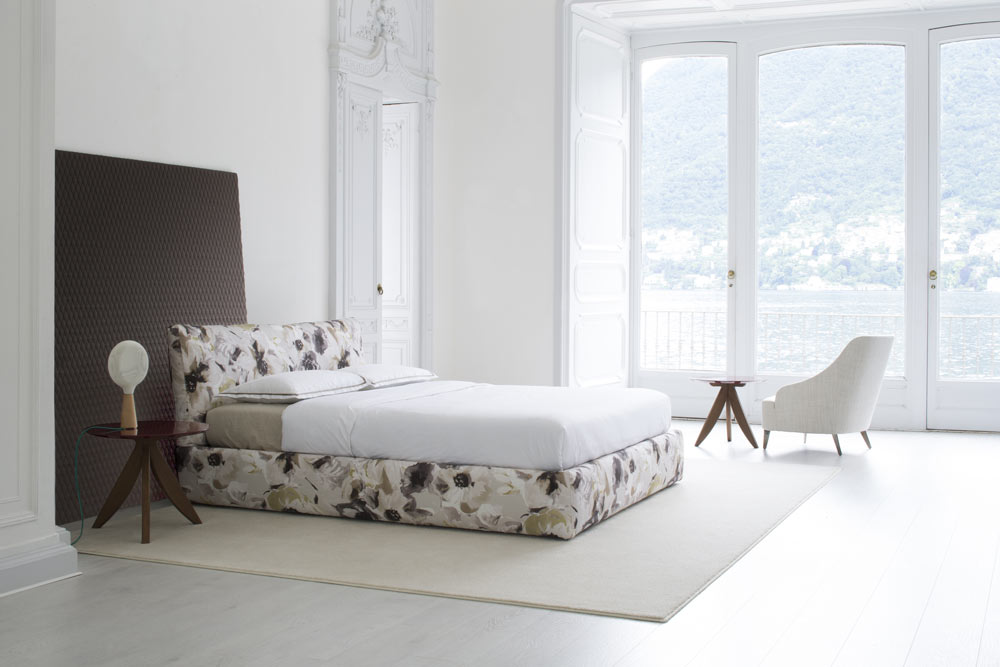 Our new sofa collection includes Danton velvet sofa, combined with tables from the Circus collection have legs in painted steel and tops in marquinha marble the essence of traditional sophistication.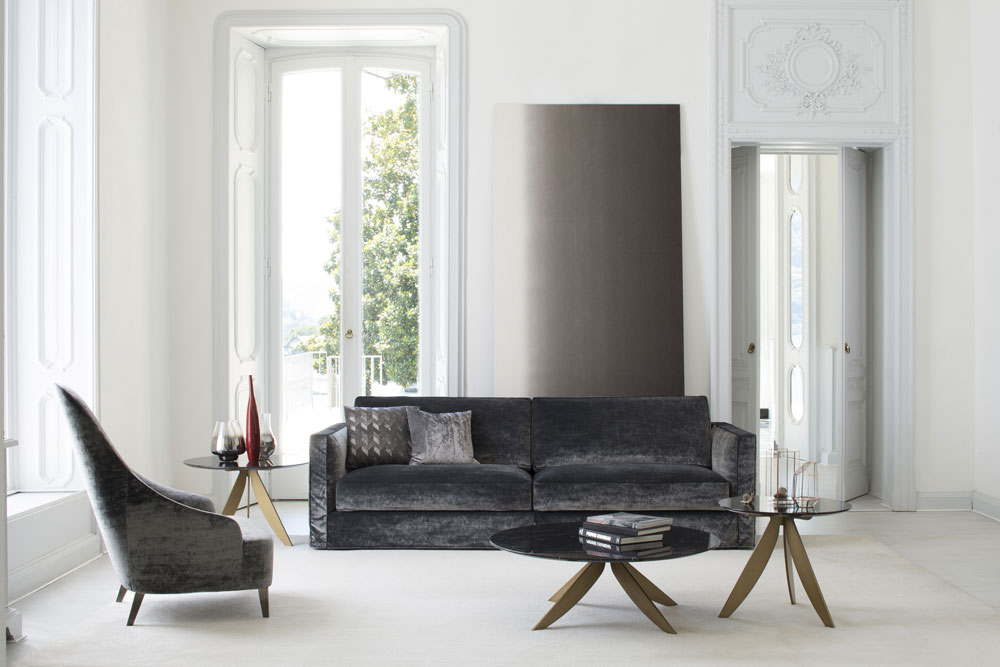 Danton linen sofa with contrasting Grosgrain piping very linear, combined with tables with green lacquered tops from the Circus collection and the Emilia armchair in a Chivasso floral all ageless accessories.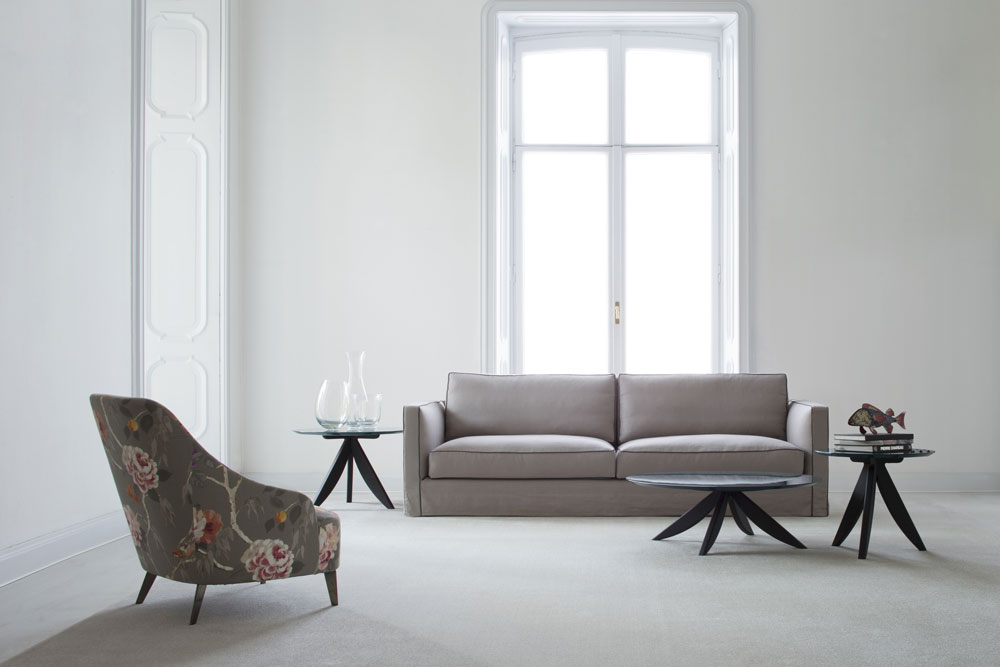 Time Break sectional sofa with a new look combined with the Emilia chair upholstered in Chivasso linen and viscose, alongside tables with tops in Carrara marble or Marsala lacquered wood from the Circus table collection.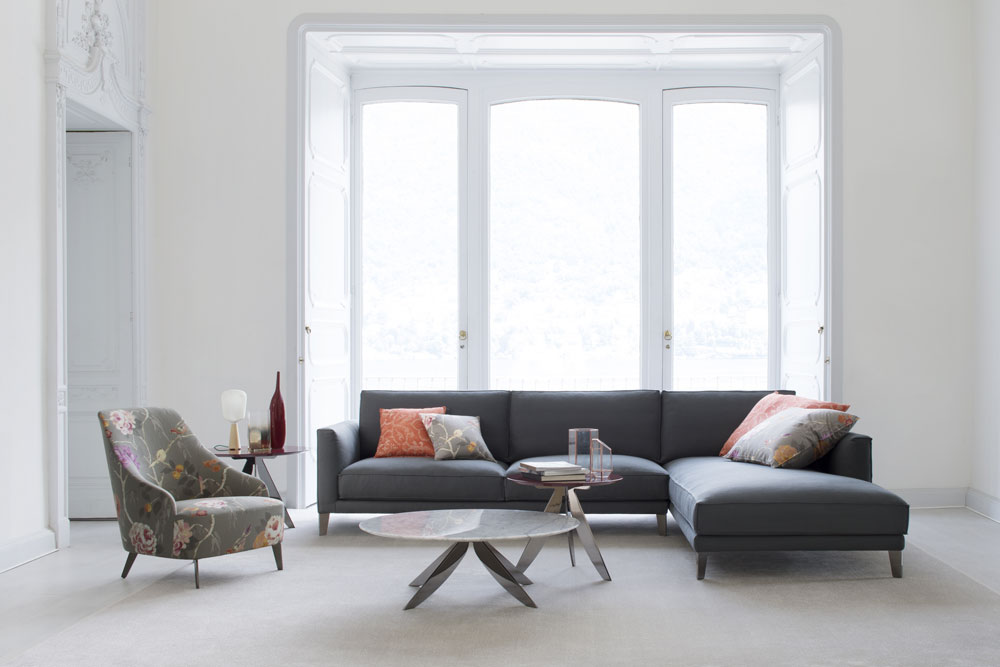 Our new armchair collection embraces Vanessa with a high back and a polyurethane foam core has hand carved wood or black chromed steel feet, in leather, velvet or any fabric from the BertO Textile Collection is very stylish and seriously redefines the meaning of traditional.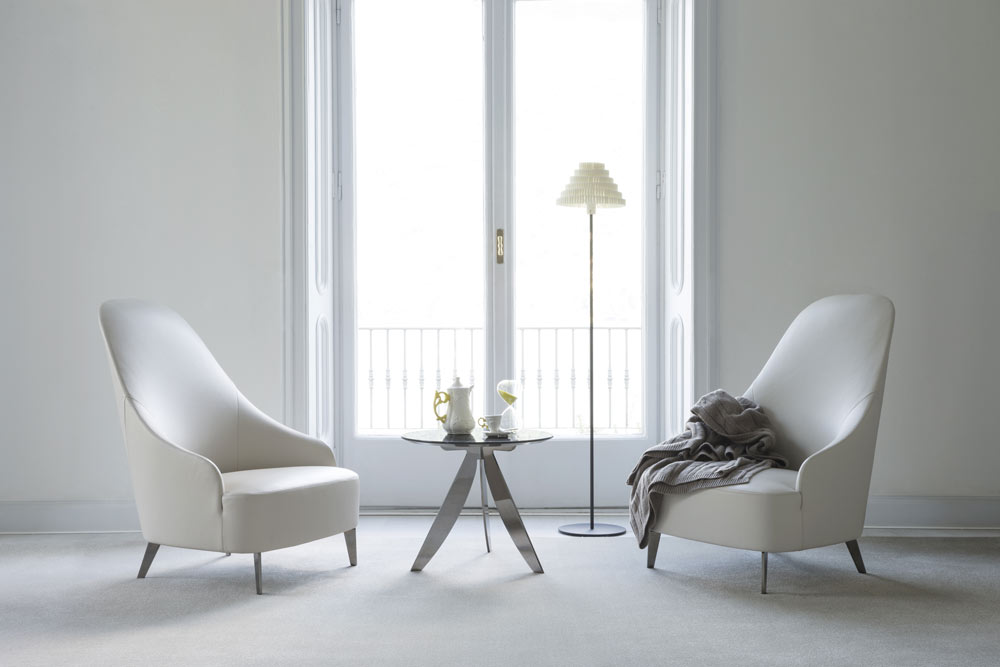 Emilia and Vanessa armchair that fits perfectly in both the living room or the bedroom available with glossy black steel feet or with chromed rotating base and upholstered in any fabric from the Berto Textile Collection.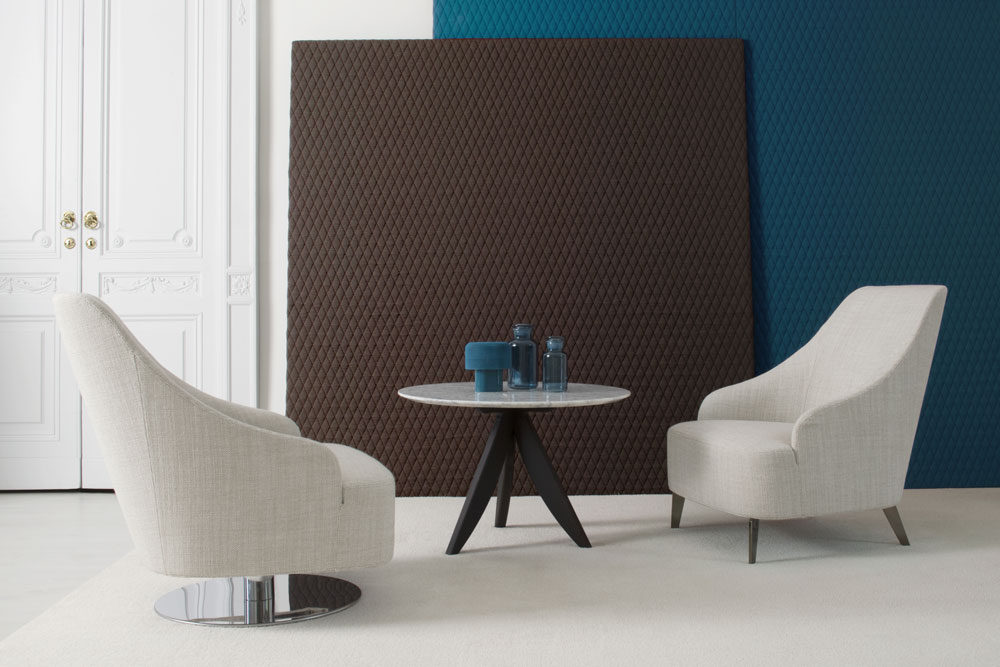 The Berto Atelier Collection is now available online and in BertO showrooms in Meda and Rome.
Write to servizio.clienti@bertosalotti.it or call +39 0362-1851425.