When we firstly announced the new collection 2017 by BertO on these web pages, we did call it "a new vision".
If we could dare that much (we are almost used to new collections in every field, from design, to fashion and up to many other sectors), well, the reason is that we were looking at something more than some new products or furniture sets.
The best example is the new system of coffee tables, where you can find the coffee table Stage to place in front of the sofa, the coffee table Riff with steel base and the round coffee table Circus.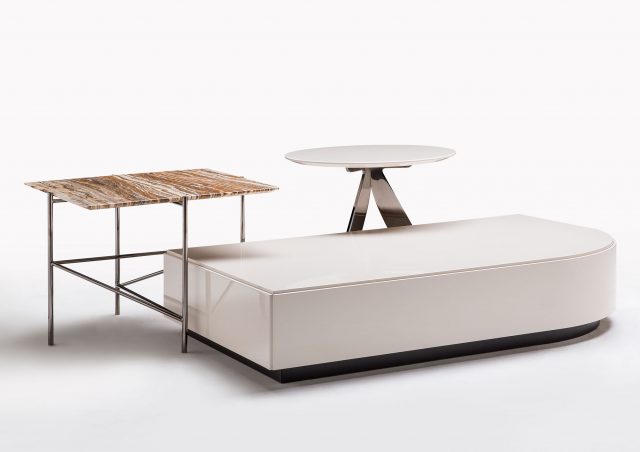 We have seen something really new in this collection and we are talking about a new system of furniture.
This short introduction was necessary in order to introduce a piece of furniture that can become the main protagonist of your furniture project, something that goes far beyond the traditional idea of accessory and is able to satisfy the most demanding requests for design and interior decoration.
It is the right time to think about a new idea of "coffee table" and then push the button "delete" in your mind.
The traditional coffee table is a piece of furniture in itself? Delete
The traditional coffee table is a piece of furniture you can add at the end? Delete
The traditional coffee table is a piece of furniture totally independent from the context? Delete
Let's delete all these ideas and start from the beginning with a new idea of the main protagonist of the living room: the coffee table.
Let's talk about the name: can you imagine that a coffee table out of the new BertO Collection 2017 may be as long as you desire? We produce them totally custom made: you can get them as long as your dining table, if you want to!
After having deleted all ideas about the "old" coffee table, we can now approach this new aspect of the living room as if we were in front of a white sheet of paper.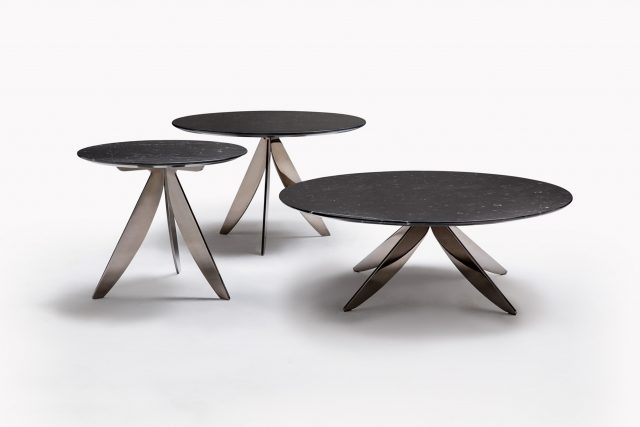 We think that a white sheet of paper is the perfect way to describe this new integrated and interchangeable system of coffee tables: it can combine different styles and materials in order to create a unique piece of furniture as for characteristics, functionality and look – that may produce a deep impact (so much for "coffee tables"!).
You can easily take the coffee table Riff and combine it with the original forms of the coffee table Stage in order to create something extremely personal and connotative.
Uncountable combinations are at your disposal.
The game never ends.
We can make, change and reset all furniture and decorative elements of what we used to define as "coffee table" in order to create a new tone – a "statement", as some of our friends, interior designers, would rather describe it – that is able to create an atmosphere just by itself.
And how can we do it?
With everything we can create after deleting that old idea about a "coffee table".
Dial our number +39-0362-333082 or send an email to servizio.clienti@bertosalotti.it.
We are at your complete disposal to offer you every aspect of your interior project totally custom made!

Have a good time with the integrated system Riff + Stage + Circus by BertO!